Head back to the 80's with Club Tropicana the musical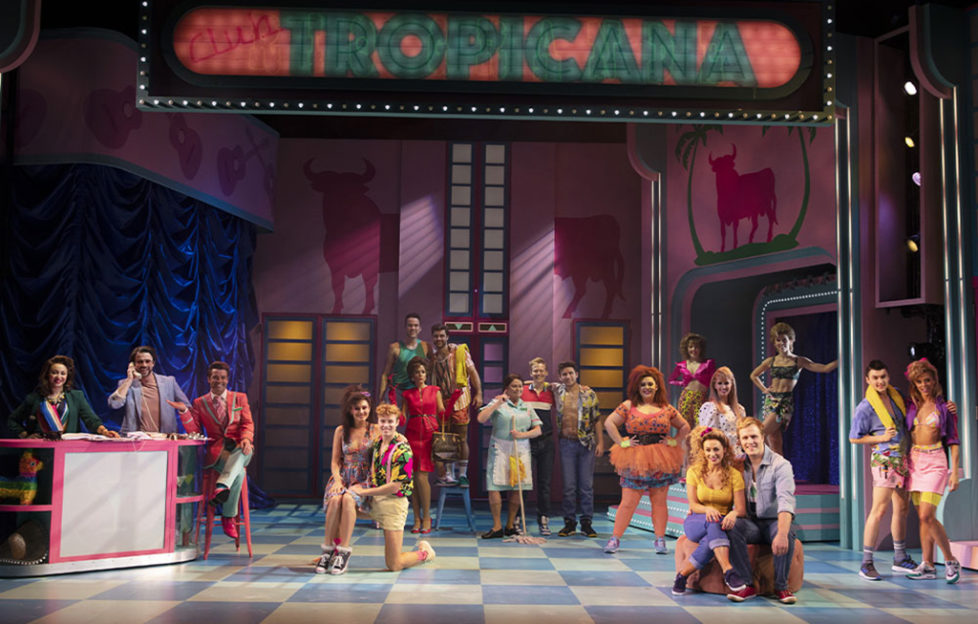 Despite being born in 1990, the music of the 80's has always spoken to me. 
The poppy dance numbers that force you to get up and bop along or how about the power ballads that continue to fill karaoke rooms across the world: I love them all.
It's my affinity with this era of music that meant an invitation to see Club Tropicana at the Edinburgh Playhouse was accepted with zero hesitation.
Taking the lead role was X Factor's sixth winner, Joe McElderry as Garry the entertainment manager at Club Tropicana, a hotel in sunny Palma Nova Spain. I wasn't entirely sure what to expect as I only knew McElderry as the timid lad from Newcastle who had a knack for punching out ballads and making Cheryl (formally Tweedy/Cole/Fernandez-Versini) cry on cue. I was pleasantly surprised by McElderry's energy, his comic timing and general sense of fun he brought to the whole show and his voice is as good as ever. It all felt very natural from him.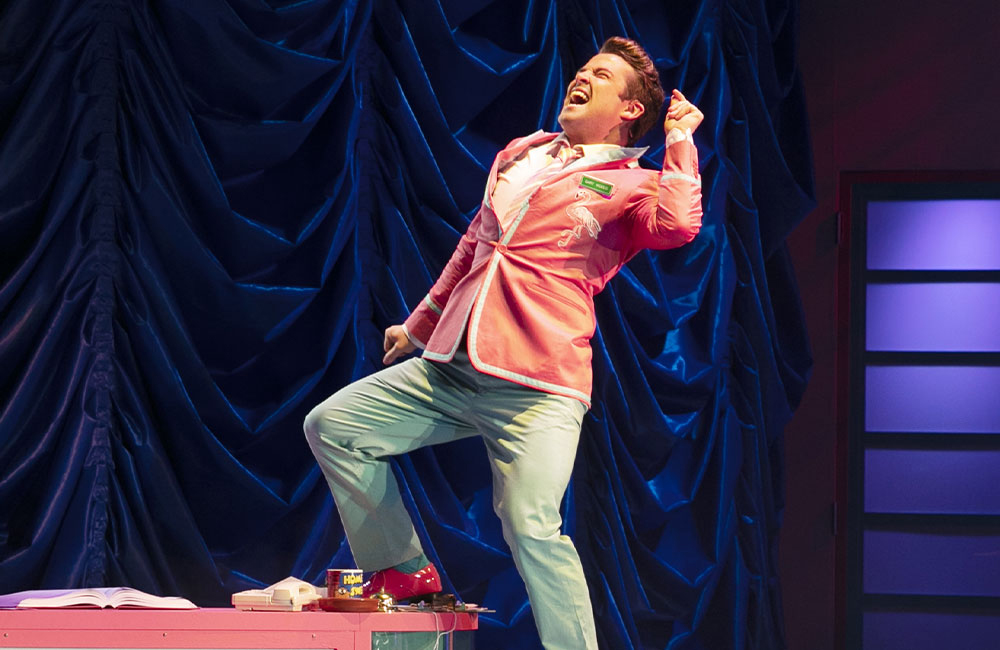 The story began on the morning of a young couple's wedding day as the bride – Lorraine (played by Karina Hind) – begins to get cold feet and coaxed by her best pals Tracey (Rebecca Mendoza) and Andrea (Tara Verloop), Lorraine calls her heartbroken groom Olly (Cellen Chugg Jones) to tell him that the wedding's off and goodbye forever!
Both Lorraine and Olly, with best friends in tow head out to Spain on a honeymoon turned break-up holiday but wind up at the same hotel where they eventually bump into one another during a fancy dress night and ultimately realise they're meant for one another. The hotel is managed by Serena (played by Sugababe Amelle Berrabah) and Robert (Nye Rees) who share the classic story line of two best friends, with one -Serena- secretly pining after the other. I must admit I felt a lot more invested in the Serena and Robert's 'will they? won't they?' plot line than the estranged bride and groom.
All of this builds Club Tropicana up to be a cheese-tastic show bolstered by a brilliant bombardment of classic 80's synthesizer pop! The set list included favourites such as Girls Just Wanna Have Fun, Addicted To Love and Making Your Mind Up. Take On Me was a chance for male lead Cellen Chugg Jones to showcase his impressive vocal range as he hit the highest notes with relative ease. Amelle Berrabah also injected a wonderful tone and proved herself as a solid vocalist, so much so that she overshadowed her co-star Nye Rees who struggled to deliver the same sort of power. I was quite disappointed the show didn't actually include Wham's Club Tropicana, a glaringly obvious track to include. So obvious that perhaps there's a specific reason it was left out.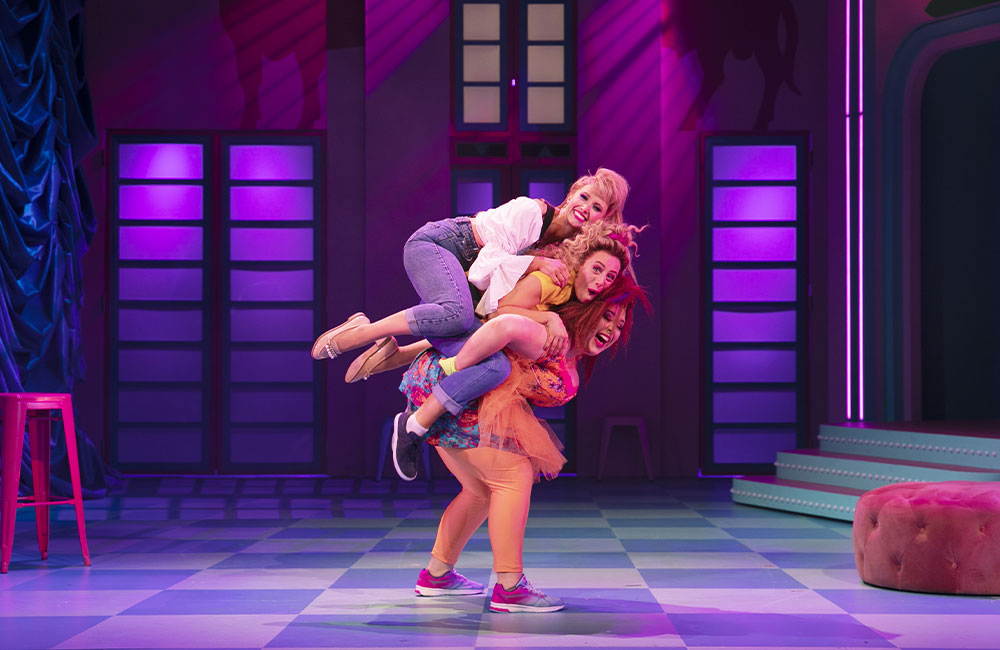 Along with the fabulously big hair, bursts of neon and acid wash jeans, another factor pushing on the nostalgic nerve was the abundance of slap-stick comedy which was well timed and provided many a belly laugh from the audience. Kate Robbins as Consuela the stereotypical Spanish hotel maid with a bad case of wind, was certainly funny if a little repetitive in her gags.
The show's producer Mark Goucher sets expectations right away in the programme as he explains 'We are not trying to win any prizes but to give you a good night out.' I have to say, he and the team behind Club Tropicana definitely delivered. My friend and I, along with everyone around us were singing in our seats and bopping along to each and every number. The dance routines were sharp, punchy and amazing to watch and I would be happy to own the cast's entire wardrobe right now despite it being 2019.
All in all, Club Tropicana the musical is a fun-filled trip worth taking!
You can buy tickets for Club Tropicana here
Edinburgh Playhouse 
18-22 Greenhouse Lane
EH1 3AA
0844 871 3014
The show will move to Eden Court Inverness from 5-10 August