Scots playwright Rona Munro has a unique honour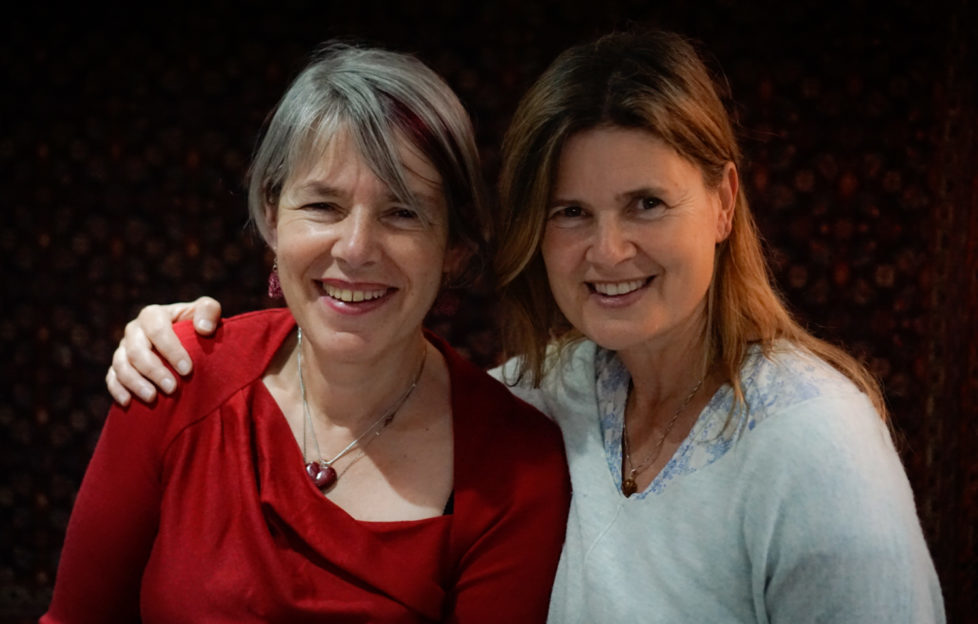 Since the early 1980s, Rona Munro has been a name to watch on the Scottish arts scene.
An accomplished playwright, who has also had her worked performed on radio and television, the Aberdeenshire writer is noted for her acclaimed trilogy The James Plays, for the National Theatre of Scotland, and has collected numerous awards along the way.
Recalling her youth, Rona said: 'I'd always had an interest in writing and was encouraged to do more by Angus MacVicar. I called him my uncle, but he was really a second-cousin of my mum's. Angus was a very prolific writer, in all its forms – novels, radio dramas, TV drama, and journalism. He wrote several autobiographies, including Salt In My Porridge.
'Angus was a wonderful mentor to me, and gave me endless encouragement. He made sure that I learned that being a writer wasn't a case of sitting on the couch and waiting for inspiration to strike, as it was a way of living.
'I did things for the school drama group at Mackie Academy in Stonehaven, where I had two teachers who really encouraged me. One of them, Mrs Jolly, was the most amazing English teacher, and she later got my play Bold Girls to become part of the Scottish schools syllabus.
'I had this ambition, and if you get the right teacher at the right time, it makes the world of difference to you.'
At university, she graduated with a degree in Medieval European History.
But, she said: 'When I left university, I didn't get a proper job because I thought if I did that, I'd never make it as a writer. You see people who get used to the 9-5 and a proper income, so I thought I'd just keep trying to make the writing work.
'I was working as a cleaner and was with the Edinburgh Playwrights' Workshop, who did public readings of new plays.
'I worked with a couple of actors to put on a play, at what's now the Scottish Storytelling Centre. That got decent reviews and good audiences, then I received commissions from Scottish Television and the Traverse Theatre, and that was back in 1981/82.'
In 1989, Rona also achieved another ambition, when she wrote Survival, the final Doctor Who story of the original series, starring fellow Scot Sylvester McCoy.
She explained: 'I went on to do quite a lot of radio, and there was a course for aspiring television writers being run by the BBC in London, so I went down for that.
'When I was there, one of the people who had come along was Andrew Cartmel, who was the script editor on Doctor Who, and I went out of my way to get to him, and asked, 'How do you get to work on Doctor Who?' No one else was doing it.
'He was a really generous and lovely soul, and we got on very well, so I ended up writing the last story of the original series.'
In her long career, Rona has many highlights.
She explained: 'I've been in the fortunate position where I've been able to work fairly constantly over the years.
'One of my favourite works is The Maiden Stone, which is set in rural Aberdeenshire, in the early 19th century.
'Another favourite are The James Plays. I was so lucky with The James Plays as I was working with an extraordinary cast and director for nearly a year, and was very rewarding in the end.'
Last year, Rona had her work on television once more, when she became the first person to write for 20th and 21st century Doctor Who, this time starring another Scot, Peter Capaldi, in the story The Eaters of Light.
She explained: 'I was really surprised when I got the call. Our initial conversation was along the lines of "What do you like writing about, and what gets you excited?" We discussed a few things, and I came up with the Picts and north-east Scotland.
'I've love to write something for the stage with Peter in it – then again, I think most writers would like to have him perform their work.'
She added: 'I'm currently writing an adaptation of My Name Is Lucy Barton, by Elizabeth Strout, for the Bridge Theatre in London. It's going to be a one-woman show with Laura Linney.'