Animals at the heart of Aberfeldy Film Festival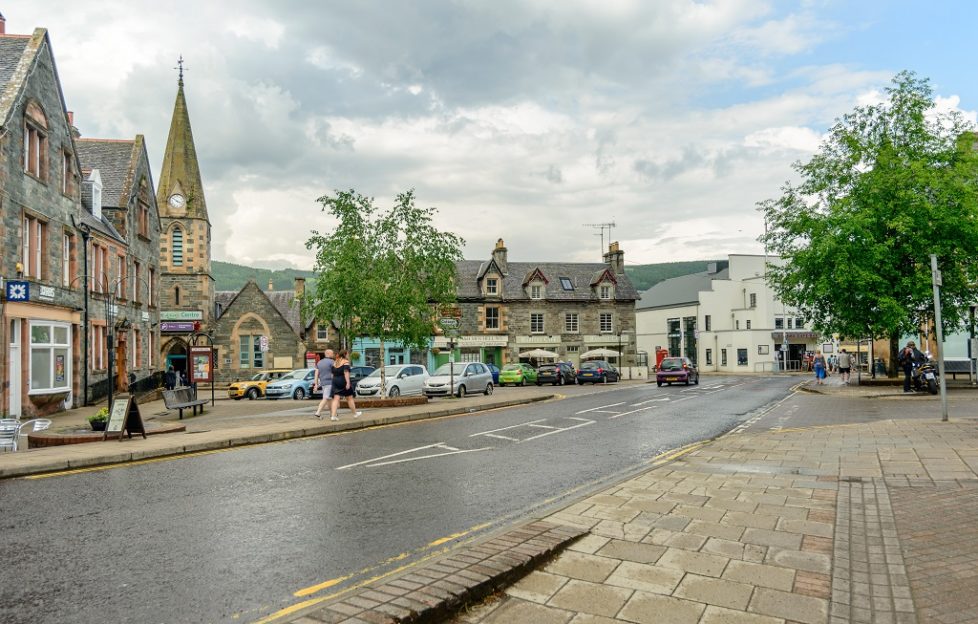 The 2018 Aberfeldy Film Festival is running this weekend, with a theme of Animal Tales.
Taking place from 16-18 October, this is a weekend of films concentrating on animals large and small.
Films being shown include Lean on Pete, Zoo, Becoming Animal, End of the Game, and The Black Hen.
A highlight of this year's event will includ a Q&A session with filmmaker Yulia Kovanova , whose short film Plastic Man is entered in this year's Palme Dewar Short Film competition (being shown on Saturday 17 November at 5pm, at Dewar's Distillery).
Yulia will be staying on to introduce and take questions on the Scottish Documentary Institute produced film Becoming Animal on Sunday 18 November at 1.30pm at the Birks Cinema.
Becoming Animal is 'an immersive audiovisual quest, forging a path into the places where humans and other animals meet, where we pry open our senses to witness the so-called natural world'.
Shot in and around Grand Teton National Park, the film invites us to explore mankind's relationship with this 'more than human world' and recognise it for what it is: an exquisitely intricate system in which everything is alive and expressive, humans, animals and landscapes are inextricably interdependent, and there is no such thing as empty space.
Yulia Kovanova is a Russian-British multimedia artist working within the framework of environmental philosophy.
The overall exploration within her art practice concerns the ideas of movement, borders and boundaries, and perception. Taking inspiration from landscape, Yulia aims to create multimedia experiences exploring movement.
Originally from Siberia in the far east of Russia, Yulia is based in Edinburgh, Scotland. She studied art, linguistics and cultural studies in Russia.
She achieved MFA in 'Art, Space & Nature' at the Edinburgh College of Art, University of Edinburgh. Yulia is currently Artist in Residence at the Edinburgh College of Art, the University of Edinburgh, as well as Artistic Director of the Edinburgh Short Film Festival (ESFF). She is also a co-founder of an artist organisation Darkland Collective, and an artist member of the Biological Architecture Lab (BAL).
The full schedule for this year's festival is:
Friday 16 November.
7pm, Gala opening at The Birks. Enjoy live music from Mid Life Crisis, drinks and nibbles before the show.
8pm, Lean on Pete. A boy and an elderly horse set off on an epic journey across America in search of a home. Dir: Andrew Haig (45 Years) Cert 15. Combined ticket, gala opening and film: £15. HFS members £12.50.
Saturday 17 November.
10am, Zoo. In war-torn 1941 Belfast, three youngsters steal a young elephant in order to save him from being put down. Based on real events. Dir: Colin McIvor Cert: PG. Little Birks – all tickets only £3.50.
5pm, Palme Dewar Short Film Competition. View the top entries and cast your vote for the winner of this popular competition for Scottish-based short films. Dewar's Aberfeldy Distillery. Tickets £5. Prior purchase from the Birks Cinema advised.
18.30 Vegan v Carnivore Meal
Enjoy a specially prepared buffet and join the discussion with director David Graham Scott, who will introduce his
film End of the Game and take part in a Q&A. Tickets £12.00 Prior booking at The Birks essential, stating Vegan or Carnivore.
8.15pm, End of the Game. Old colonial relic and big-game hunter, Guy Wallace, embarks on an expedition to bag his final trophy, a Cape Buffalo, accompanied by a vegan filmmaker. Director: David Graham Scott. Strong language, advised Cert 12A.
Sunday 18 November.
11am, Young Indies. Short Film Competition. View the best of the entries submitted by local youngsters and take part in the final adjudication. Free entry for children, adults £2.50 All tickets must be booked at The Birks. There will be prior screenings for schools of all the Young Indies films submitted: Friday 9 November at 10am (primary), Wednesday 14 November at 10am (secondary).
1.30pm, Becoming Animal. Filmed in wild Wyoming, this fascinating and beautifully filmed documentary explores our self-centred view of nature and relationships with other species. With introduction and Q&A from filmmaker Yulia Kovanova. Directors: Peter Mettler, Emma Davie. With David Abram. Advised Certificate 15.
6pm, The Black Hen. In a remote Nepalese village, during a brief ceasefire in civil war, two friends, boys from different castes, decide to raise a hen in hopes of selling her eggs. When she goes missing, their search for her leads them into dangerous places. Dir: Min Bahadur Bham, Cert 12A.
Except where otherwise stated, all events take place at The Birks Cinema Aberfeldy, at the usual ticket prices, including Heartland Film Society Member discounts.
Find out more from the Birks Cinema Aberfeldy  or the Heartland Film Society.