Debut Doric festival highlights mountain to sea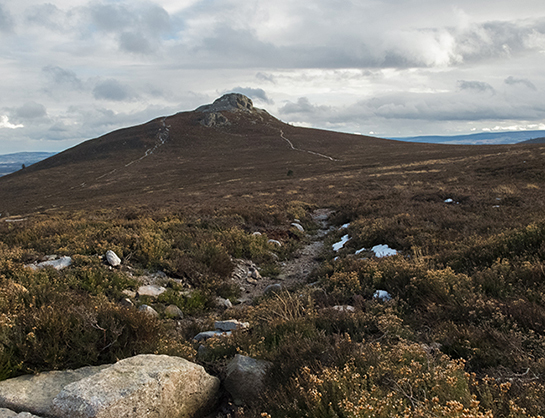 A festival to celebrate Doric culture, music, language, storytelling, and food and drink is to take place across Aberdeenshire throughout October.
Led by Aberdeenshire Council's Cultural Services team in partnership with community groups, creatives, key partners and individuals, Across the Grain is an ambitious events programme including everything from film-makers in fish markets to musicians in Marr, family ceilidhs and musical bus tours.
To warm us up for a fun-filled October, musicians Paul Bijl (drum) and Gerald Duncan (guitar) will be playing at Macduff Farmers' Market this Saturday, 29 September, offering local sounds alongside local produce.
Other festival activity includes members of the public participating in a new creative work by local musician, Dave Martin, and filmmaker Graeme Roger.
From Mountain to Sea will be a short film looking at the diversity of life and landscape across Aberdeenshire, taking in local sights and sounds, and showcasing a unique soundtrack.
More than 50 activities will be taking place during October in over 15 communities across Aberdeenshire, including an opportunity to hear excerpts from Handel's Messiah sung in Doric, workshop activity at the Loch of Strathbeg Nature Reserve, a community heritage and song writing project at Buchanhaven Heritage Centre, Doric Bookbug events for bairns at libraries, and much more.
A concert in Aboyne on 12 October will be headlined by local musician Iona Fyfe. Iona has become one of Scotland's finest young ballad singers, rooted deeply in the singing traditions of the North East of Scotland. She was nominated for 'One to Watch' and 'Best Live Performance' at the Sunday Herald Scottish Culture Awards 2018.
Councillor Anne Stirling, chair of Aberdeenshire Council's communities committee commented: 'We're delighted to see this exciting programme of events taking shape across Aberdeenshire. It links in directly with our new cultural strategy and working with communities to share and celebrate the best of what we have to offer locally.
'This is a pilot festival. Across the Grain starts this year and it is hoped that local links and partnerships will grow and develop to deliver even more Doric celebration year-on-year.'
Vice Chair councillor Iris Walker added: 'From pipers to puppet animation, the programme really does offer something fun for everyone. I'm fair-tricket to see partnership working taking to such a high profile stage.'
This inaugural festival is funded by Aberdeenshire Council's Cultural Services and Economic Development teams, and is part of the local authority's Place Partnership with Creative Scotland.
To find out more and for the full list of events, pick up a programme from any Aberdeenshire library or community centre.
Information can also be found by visiting Aberdeenshire Council's Creative Aberdeenshire Facebook page.