Knights Templar beard advice goes online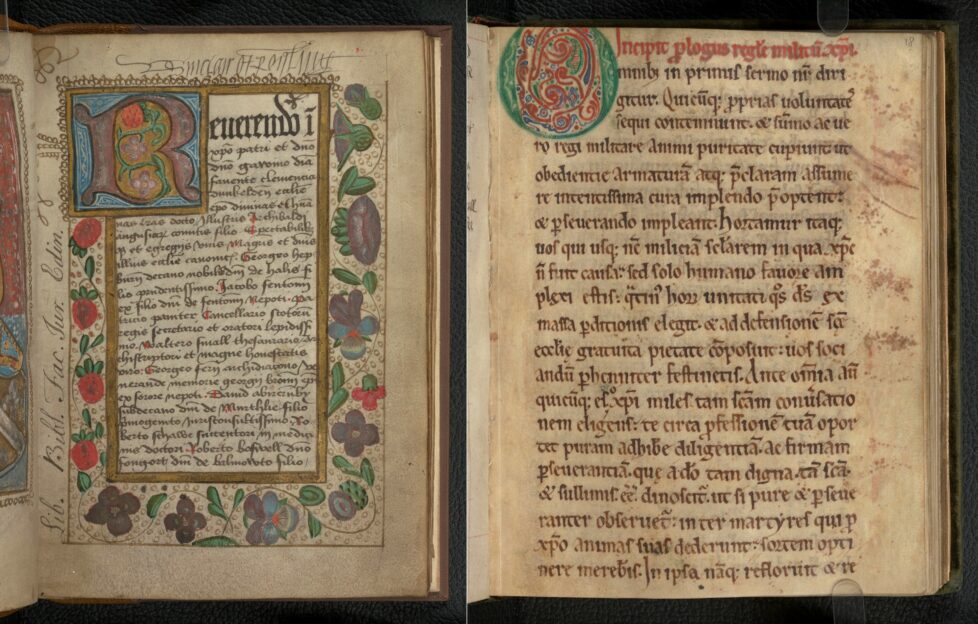 KNIGHTS Templar guidance on the "superfluity" of beards and moustaches is among the rare medieval manuscripts now available online at the National Library of Scotland.
The 12th century advice on why excessive facial hair wasn't needed is part of 240 documents digitised by the library, thanks to a donation from Alexander Graham, the television producer behind the genealogy series Who Do You Think You Are?
The manuscripts – which date from the 9th to the 16th centuries – also include "stunning illuminations, medieval doodles, [and] zodiac medical material".
Manuscript curator Ulrike Hogg said: "This fascinating digitised collection is international in origin, though a large part of the volumes were written in Scotland.
"The survival rate of medieval Scottish manuscript volumes is generally low.
"For example, only 1% of religious manuscripts of Roman Catholic use – many of which were systematically destroyed during and after the Reformation – are believed to still be in existence.
"It is difficult to estimate how many cultural treasures were lost during these times.
"The collection presented here includes a number of those fortunate survivors that have endured subsequent centuries.
"We're delighted to make these extremely rare pieces of history publicly accessible online."
The collection also includes: a 15th-century psalter written and illuminated at Culross Abbey in Fife; an early 16th-century manuscript written and illuminated in Dunkeld; and a tiny 15th-century "Book of Hours" from Italy.
Read more stories about Scotland's history on Scottish Field's culture pages.