Coming to terms with a family past of slavery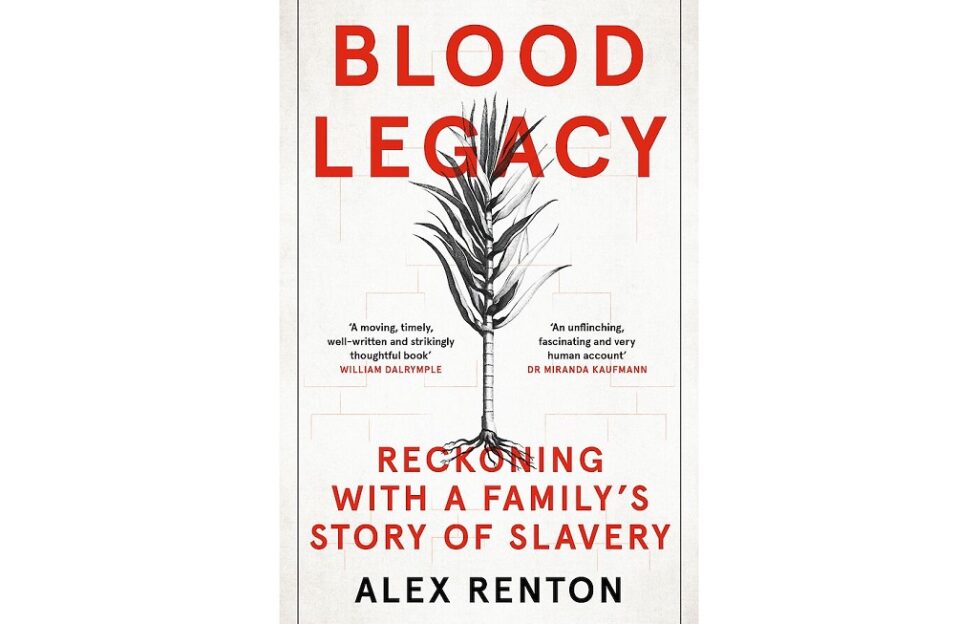 Blood Legacy: Reckoning With A Family's Story Of Slavery is a highly reflective book about how, by coming to terms with one's past, we can advocate for a better future.
Author Alex Renton explains how, rather than disinterested bystanders, the Scots were enthusiastic participants who were up to their oxters in slavery.
Through tracking his Scottish ancestors' involvement in the transatlantic slave trade Renton uncovers a disturbing past and explores the impact this has had on the present in both the Caribbean and Britain.
He highlights the realities of plantation life and provides a well researched and unfiltered account of the inhumanity embodied by the slave trade, and those who profited from it.
The book details the injustices not only of the slave trade, but of an aftermath in which trillions were paid in compensation, not to the newly liberated, but the former slave owners themselves.
Renton explores the legacy of slavery for modern Britain and the Caribbean and discusses whether those who benefited from the brutality and inhumanity of the slave trade can right the wrongs of their forefathers, and – if they should – how this might be achieved.
The fact that Renton is one of those who has benefited from slavery makes the book particularly compelling.
Renton's forward-thinking investigation is a refreshing take on a topic that is so often confined to the past.
Through exploring the potential for reconciliation and, crucially, reparations, Renton outlines his belief in the importance of understanding and coming to terms with one's past as a way to attaining a better future.
The author's thoughtful approach and engaging writing style make for an intriguing and compelling read in which he posits important questions without the tediously moralistic and divisive preachiness which so often accompanies any examination of slavery's legacy, how whites should react, and whether there is any need for atonement. An uncomfortable but important contribution.
Blood Legacy, by Alex Renton, published by Canongate, £16.99.