Celebrating salmon and fishing on the Tweed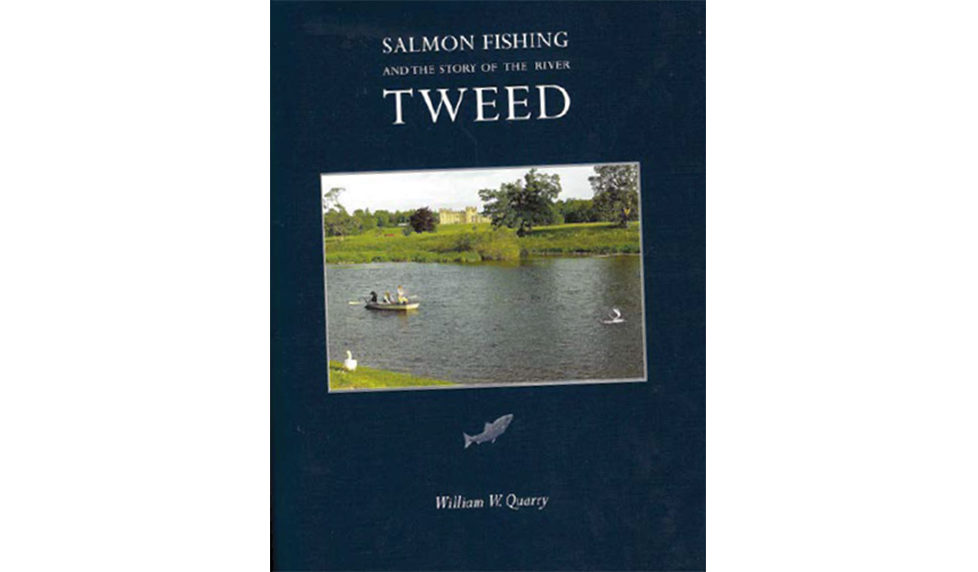 Arguably the greatest salmon fishing system in Europe, the River Tweed is well known for its 98-mile long stretch of water that is perfect for the sport.
While many writers such as William Scrope and Tom Stoddart have previously written about salmon fishing on the River Tweed, none have managed to cover the stretch in such an all-encompassing way as has been done in Quarry's book.
An avid fisherman for the past 60 years, this book has sprung from Quarry's deep respect for the salmon as well as the riverbank way of life. The author has fished on all of the main beats of the Tweed as well as its tributaries and it is this expert knowledge that makes the book a fantastic read.
Helpful to both fishing aficionados and complete novices alike, Quarry has written an easy-to-follow, well laid out guide on how, when and where to catch the best salmon. Every aspect of fishing on the River Tweed you can imagine is covered within the 33 chapters.
The book is an ode to fishing and all its pleasures. However Quarry also highlights obstacles facing the sport such as the dangers that are affecting the salmon's survival.
The evolution of fishing techniques that have been used on the Tweedside over the years are discussed in depth. Quarry also breaks up the lengthy river into bitesize chunks, such as Upper Tweed, Middle Tweed, Lower Tweed and Bottom Tweed.
The seasons are also taken into account with a chapter written on how each one affects the river.
The most appealing aspect of the book is its strong sense of place and character. Quarry has captured the very essence of the Tweed and bound it in just over 400 full-colour pages. The book contains fascinating and valuable anecdotes from interviews Quarry conducted with more than 70 past and present ghillies – the Tweed Boatmen.
Characters such as Head Boatman Willie Paterson and George McElrath give personality to the story through their short tales. This book brings together all the important bits of history, local knowledge and stories of the Tweed River, and presents them beautifully to the reader in this hardback book.
Considerable research and effort have gone into its making, which is evident throughout. Maps, photographs and diagrams are dotted throughout the book which allows the reader to better understand the various fish and geographical positioning of the river. Quarry's book is more than just a book about fishing – it is an ode to a chosen lifestyle.
Salmon Fishing and the Story of the River Tweed, by William W Quarry, published by Medlar, £55.