A hugely amusing collection of tales from a Scottish vet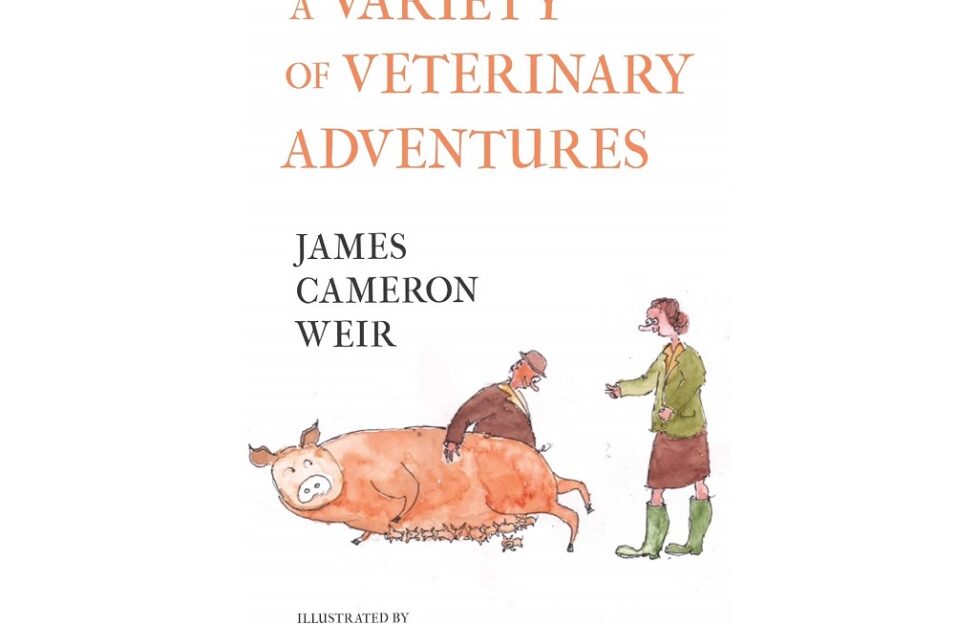 As a child, on long car journeys, my dad would often play talking book versions of the works of James Herriot.
From an early age, I was taken by tales of the life of a vet, from the more difficult to the lighter side of life, and, of course, Only Creatures Great And Small was must-see viewing in our house.
So, I had an instant appreciation for A Variety of Veterinary Adventures. James Cameron Weir, who worked as a vet for more than 40 years in the north east of Scotland, has collected some of his own exploits into book form, illustrated with wit by Norman A Matheson.
From three-legged dogs, to preserving an expired pooch with ice on a long journey, to a guinea pig that 'turned into a rabbit', James seems to have encountered pretty much everything.
My favourite tale, however, is in the chapter, It Shouldn't Happen To A Cat (a nice nod to Herriot!), when he received a call out to deal with a cat with shaking ears. By the time James arrived, its head was shaking, and then display an incredible agility to evade being examined. And then, the vet noticed the scent of an illegal substance in the air – and dubbed the kitty Cannabis Cat.
A good light-hearted read – just what we need!
A Variety of Veterinary Adventures, by James Cameron Weir, published by Olympia Publishers, £6.99.