A history of warships built on the River Clyde in photos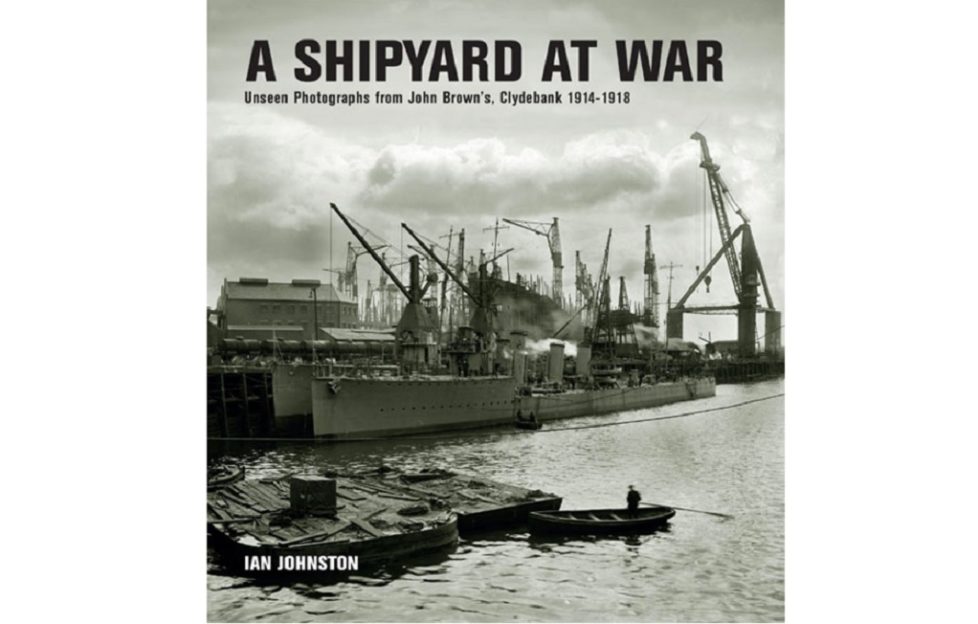 Following on from his book on Clydebank Battlecruisers, Ian Johnston has written another using archive photographs showing the ships built by John Brown, a name that is synonymous with shipbuilding on the Clyde.
The storied shipyard built some of the finest and most famous ships of the 20th century.
Johnston has laid the book out in chronological order from pre-war ships to 1918. After an informative introduction, he moves to the main subjects of the book: photographs of the construction of liners, warships, and merchant ships.
However, he doesn't just bring us a collection of pretty pictures, but instead gives us an idea of how long ships took to build, bringing the wartime life of the shipyard into focus. He takes pains to acknowledge the skill of the  photographers who made his book possible.
All in all, it is a well-constructed, informative and illustrative tome and if you have the slightest interest in warships or photography, you will not be disappointed with this book.
A Shipyard at War: Unseen Photographs from John Brown's, Clydebank 1914-1918, By Ian Johnston, published by US Naval Institute Press, £30