A beautiful guide to the British landscape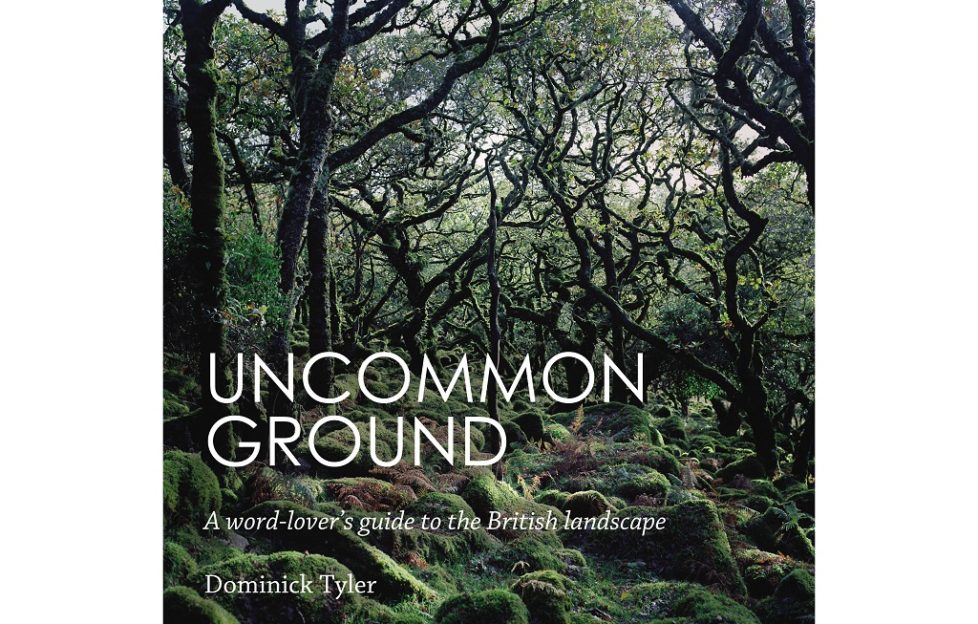 From the still waters of the Lake District to the tumultuous winds in West Highland glens, Uncommon Ground: A Word-Lover's Guide to the British Landscape is a visual glossary that aids those helplessly striving to describe the world around them.
This glossary is a monumental celebration of the unique variation of landscape on this peculiar little island we call home.
'Out… over the hill and then down the dip and through some lumpy bits' – frustrated with his own inability to describe the world which he loved, Dominick Tyler compiled his glossary of landscape features; clitter and cowbelly, shiver and swag, a compilation that reflects the variation of the world these words describe.
Many of these words are falling into obscurity, some endure only by haunting place names and old maps. But this is the genius of Tyler, to compile a huge number of words – inspired by geology, literature, folklore and history – that are as well-known to us as they are entirely unknown.
The poetic variation beautifully echoes the landscape which they describe.
Tyler complements his glossary with phenomenal photography, drawing on his skill as a documentary photographer, again brilliantly displaying the beautiful variation that exists in Britain's landscape. Pictures that describe words, as much as words that introduce pictures.
Tyler's use of perspective in his photography is fascinating, drawing the viewer into the depths of rippling rivers and languid lochs.
It is unusual to find a long list of words quite so exciting, but the skill of Dominick Tyler is inviting you to share his enthusiasm for the peculiar world that we live in.
Uncommon Ground: A Word-Lover's Guide to the British Landscape, by Dominick Tyler, published by Guardian Books and Faber, £16.99.