Try an eggsquisite Ruby chocolate Easter egg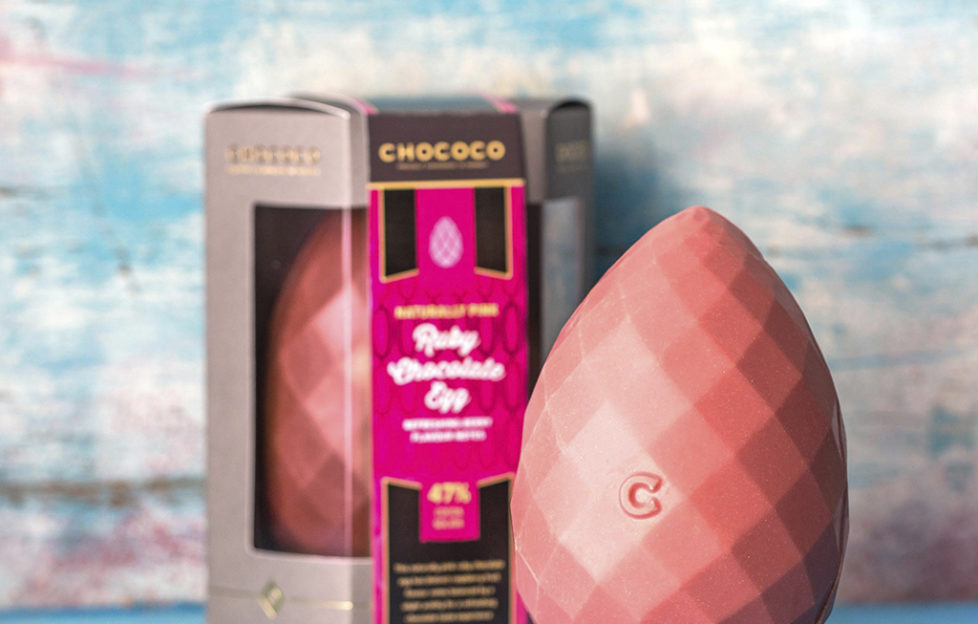 Not setting a morning alarm, putting your out of office emails on, your other half offering to clean the bathroom…
Just a few of the simple joys we may get to experience as adults in this often confusing and complex world.
But, there is another… one that many of us carry from the moment we can eat solid food – the sheer delight of eating chocolate.
The first bite, the melt in the mouth sensation of glorious sweet decadence, it's no wonder that the average person in the UK eats 11kg of the stuff every year!
Like most offices, the team at SF HQ are partial to a bit of chocolate – whether that's in the form of a biscuit, cake, tray bake, or button. So when we got the chance to sample the Ruby Chocolate Egg from Chococo, we couldn't resist.
Handmade in Dorset, this naturally pink Easter egg is made using 47% cocoa Ruby chocolate combined with cocoa beans from Brazil, Ecuador and the Ivory Coast.  Ruby chocolate is naturally pink with a refreshing raspberry fruit taste but has not been coloured or flavoured in any way.
We picked up on a subtle fruity sweetness and a creaminess similar to that of white chocolate and while not everyone was convinced – many of the team would be happy to taste ruby chocolate again.
Those keen to put an order in for this one with the Easter bunny, will need £18.50 to cover it or £35.00 for two.