Festivals go cashless at 2019 True OriGIN events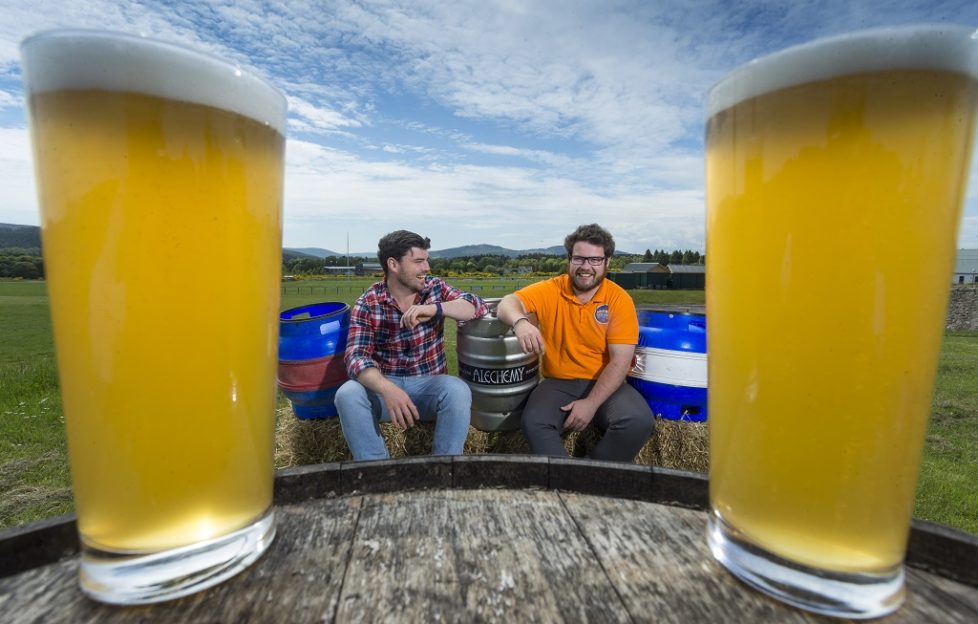 A season of gin festivals across Scotland will be exclusively cashless this year – starting this weekend. 
The True OriGINs events will showcase up to 80 different Scottish gins at four events across the country between February and June, beginning today and tomorrow at the Scottish Gin Festival, The Barn, Banchory.
But despite a passion for the history and provenance of the spirit, the Banchory-based organisers endorse a thoroughly modern approach to barkeeping.
Brothers Mungo and Guy Finlayson of MFGF Events have previously run beer festivals from fields using just the power of 4G signal and a mobile app for transactions, and believe the technology is beneficial for all.
The events use a cloud-based payment platform provided by Norwegian company TicketCo to provide the brothers with important analytical data about stocking levels while also giving customers the ability to pay for drinks directly from a wallet app on their phones.
Mungo Finlayson, 29, said: 'We piloted cashless at our last events of 2018 and they were a great success and so we have decided to make all our festivals cashless.
'For us, the benefits of cashless are huge. It massively improves our security as we don't have to transport large quantities of money to a bank, and we don't have to worry about the risk of theft.
'For customers it significantly reduces queueing times, which improves their experience.
'The TicketCo Wallet app also allows them to keep track of exactly what they've spent and what they've drunk. They can even access full receipts if they need to claim anything back.'
Guy Finlayson, 26, added: 'The technology also gives us real-time information about stocking levels and what drinks are popular. That enables us to be really precise with our ordering and allows us to give the customers what they want.'
David Kenny, country manager (UK), at TicketCo said: 'We have provided the technology for a number of MFGF drinks festivals now. Mungo and Guy very quickly understood the potential benefits and are at the forefront of the cashless-festival revolution in this country.'
As well as the four gin festivals, MFGF's popular Banchory Beer Festival will also return on August 9/10/11, with cashless bars.
Events taking place in the coming weeks are:
True OriGINs – The Scottish Gin Festival , The Barn, Banchory – February 15/16;
True OriGINs – The Scottish Gin Festival, The Biscuit Factory, Edinburgh – March 29/30;
True OriGINs – The Scottish Gin Festival, Lochter Activity Centre, Oldmeldrum – April 19/20;
True OriGINs – The Scottish Gin Festival, The Briggait, Glasgow, May 31/June 1.
Click HERE for more details.