Celebrate the Wimbledon finals with this cocktail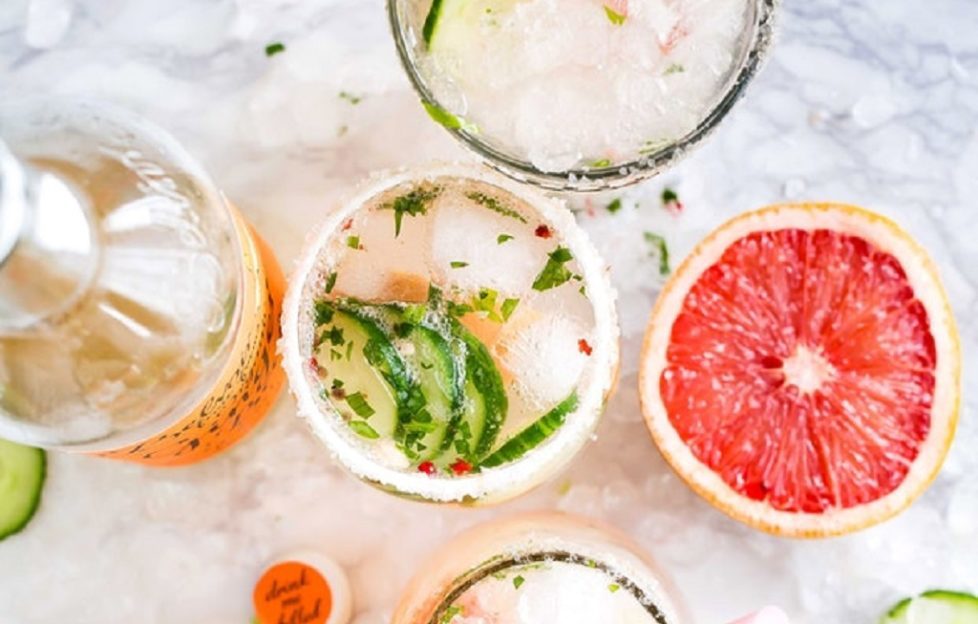 The Trophy
25ml Oro Gin
25ml elderflower cordial
25 ml lime juice
1 tsp white sugar
Handful of pink peppercorns
Champagne
Cucumber to garnish
Pour the ice into a cocktail shaker and some ice into a highball glass - set the glass aside for now
Into the cocktail shaker, add the Oro Gin, then the elderflower, lime and a sprinkling of sugar
Shake vigorously and pour into the highball glass
Sprinkle over peppercorns and top with a dash of champagne
Add slices of cucumber to garnish
It's Wimbledon finals weekend, with the women's singles meeting today, and the gents singles final due to play tomorrow.
To mark the occasion, our friends at Oro Gin have created another cocktail, this one to mark the end of another glorious year in SW19.
Andy Murray might have been missing from this year's competition, but that won't stop you from enjoying this cocktail, The Trophy.