Award-winning Scots chef looks to pass on his knowledge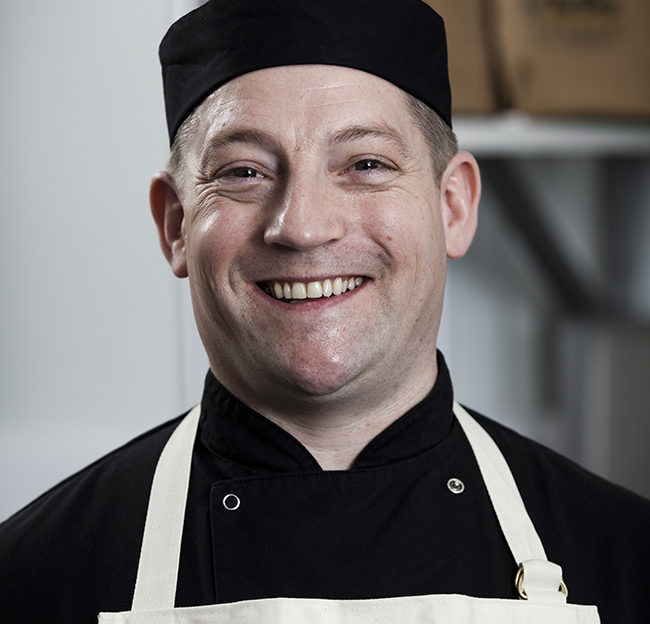 An award-winning Scottish chef is hoping to help secure a future in the culinary industry for a youngster.
Calum Richardson is mentoring Stonehaven's Mackie Academy student Victoria Peterkin, who is 13, in the hope of UK-wide success at Springboards Future Chef competition this month.
The nationwide competition attracts over 9000 students each year. The north of Scotland entry has been placed second or third in the last three out of four years.
With over 21 years working in the catering industry as founder of The Bay Fish & Chips in Stonehaven, and a former Mackie Academy student himself, Calum will be offering knowledge, skills and tips to Victoria throughout the competition.
Calum, chef/owner of The Bay Fish & Chips, said: 'This is a fantastic initiative to help develop the next generation of young chefs so I am thrilled to be a part of it.
'Victoria is an incredibly talented young student, and I can see her progressing far within the industry.
'The North East has grown rapidly as a food destination, with a very high caliber of chefs to match, so fingers crossed we take home the gold in January.'
Victoria is representing her school at the local final at Aberdeen College on Thursday, 18 January. She will be challenged to produce a main course and dessert for four people, all for under £7.
The national final will take place in London. Previous winners have gone on to gain further experience at The Wembley Summertime Ball and at Marcus Wareing's Restaurants.
The Bay Fish & Chips in Stonehaven is known for the award winning locally sourced fish and chips and his sustainability projects. As a result, he is a highly regarded figure in the industry.