Aqua Vitae was loved by kings and commoners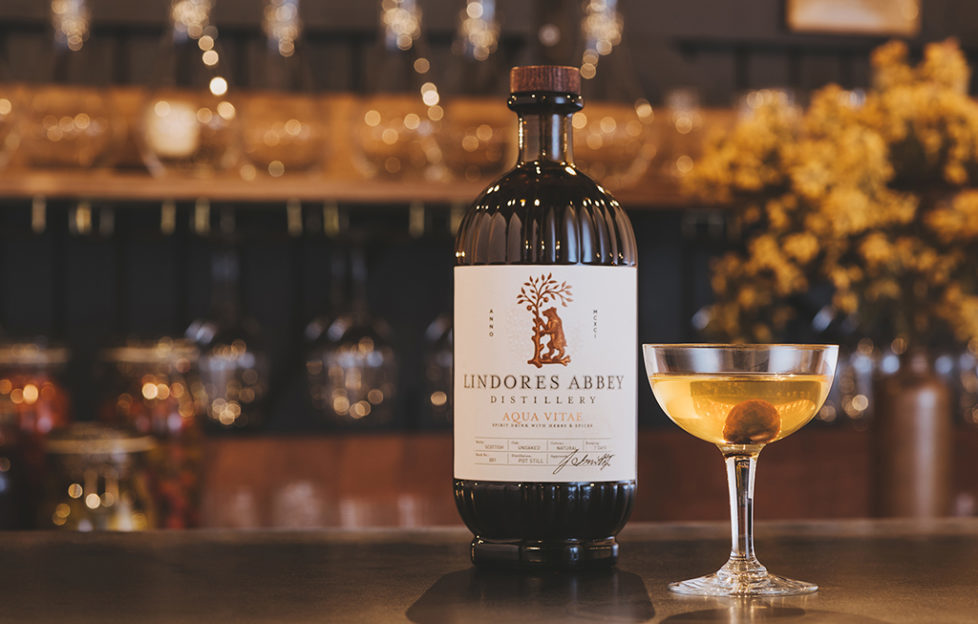 A drink enjoyed by 15th century Scottish kings and commoners alike is now available to taste again.
Aqua Vitae is a new spirit from Lindores Abbey in Fife, where the journey of single malt whisky first began in 1494.
The spirit is abundantly rich in both flavour and history, making the perfect gift with a difference for any spirits or whisky lover – an authentic taste of the origins of single malt whisky.
The earliest written reference to Scotch whisky (or Aqua Vitae as it was known then) appeared in the Exchequer Roll in 1494 and names Lindores Abbey monk, Brother John Cor, who was commissioned by King James IV to turn 'eight bolls of malt' into Aqua Vitae. Aqua Vitae was drunk by Kings and commoners alike.
After a break of 523 years, spirit has begun flowing again from copper stills and is now available to buy.
This complex spirit, with its warm notes of spices and fruit and a light herbal finish, makes a perfect drink for the festive season.  Aqua Vitae's aroma is light top notes of peach and pear which give way to masses of ginger, clove and cinnamon spice.
On the palate, it opens with cooked plum and pineapple, underpinned with rich caramel sweetness with a touch of bitter lemon.
Lindores Abbey offers Membership of Lindores Abbey Distillery. Prices start at £60 and include a bottle of Aqua Vitae, their first bottling.
Distillery tours with an added Apothecary Experience are available, priced £75.
The distillery also offers a limited number of single malt casks for private ownership, prices on request.
Aqua Vitae, priced £40 (70cl), is available from www.lindoresabbeydistillery.com and specialist drinks retailers UK wide.