Your vote can help make Speyside the very best of British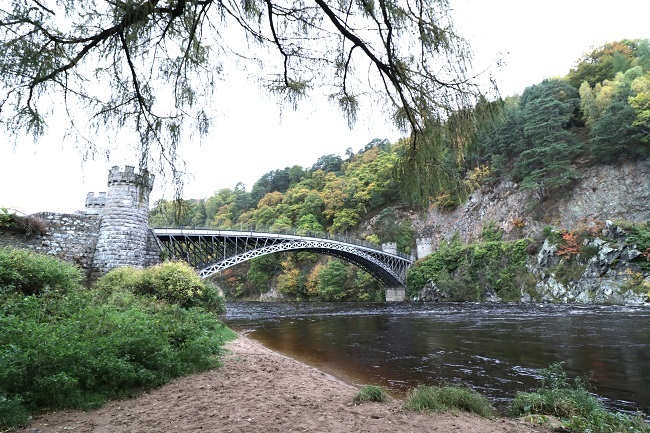 Speyside has been shortlisted as the only Scottish location in the UK's top holiday destination award competition.
Speyside has been nominated in the BBC Countryfile Magazine Awards 2018 as Holiday Destination of the Year – the only area in Scotland to feature
Only four other areas in the UK made the list; the Forest of Bowland, the Pembrokeshire Coast, the Isle of Wight and Suffolk.
Described by BBC Countryfile Magazine as one of the loveliest parts of the British Isles, Speyside's mountains, grand pine forests, attractive villages, long-distance walking trails and famous malt whisky distilleries, make the region a top holiday destination.
Countryfile is one of the mostly consistently watched programme on TV, regularly attracting more than 8million viewers.
Entering its seventh year, the BBC Countryfile Magazine Awards celebrates the British countryside and its people, as suggested by the magazine's readers across 10 categories.
These suggestions were then considered by an expert panel which comprised of John Craven, Countryfile presenter; Miranda Krestovnikof, BBC presenter and naturalist, Phoebe Smith, author and adventurer; Mark Rowe, author and rural affairs journalist; Sheena Harvey, BBC Wildlife Magazine editor and Fergus Collins, BBC Countryfile Magazine editor.
Voting for each category will open to the public from Friday 19 January until Monday 5 March by clicking HERE.
Commenting on Speyside's nomination for the award, judge Fergus Collins, said: 'With a dense concentration of single malt whisky distilleries, Speyside has its obvious attractions but this is a landscape of dancing rivers, accessible mountains, eagles and leaping salmon. A proper taste of Highlands but perhaps lacking the crowds of more famous regions.'
Tourism operations manager at Moray Speyside Tourism, Laurie Piper, said: 'I'm over the moon that Speyside has been nominated as Holiday Destination of the Year!
'We see so many visitors falling in love with the region year after year, so to be nominated just shows how special Moray Speyside really is. And the fact that the region has been nominated at all is testament to the sterling work of Moray Speyside Tourism to raise the region's profile with visitors from across the UK and beyond. Now all that's left to do is vote for our wonderful region!'
John Cowe, chairman of Moray Economic Partnership, added: "Congratulations to Speyside on this fantastic achievement! We're immensely proud of all that's on offer in Speyside and it's great to see it growing as a tourist destination. Best of luck for the final awards – remember to get your votes in!'
BBC Countryfile reader Steven Mitchell, commented: 'So much for visitors to do and gorgeous scenery to match. Great for walking and cycling. Even an inland beach at Loch Morlich.'