Turning the famous Tunnock's wrappers into an art form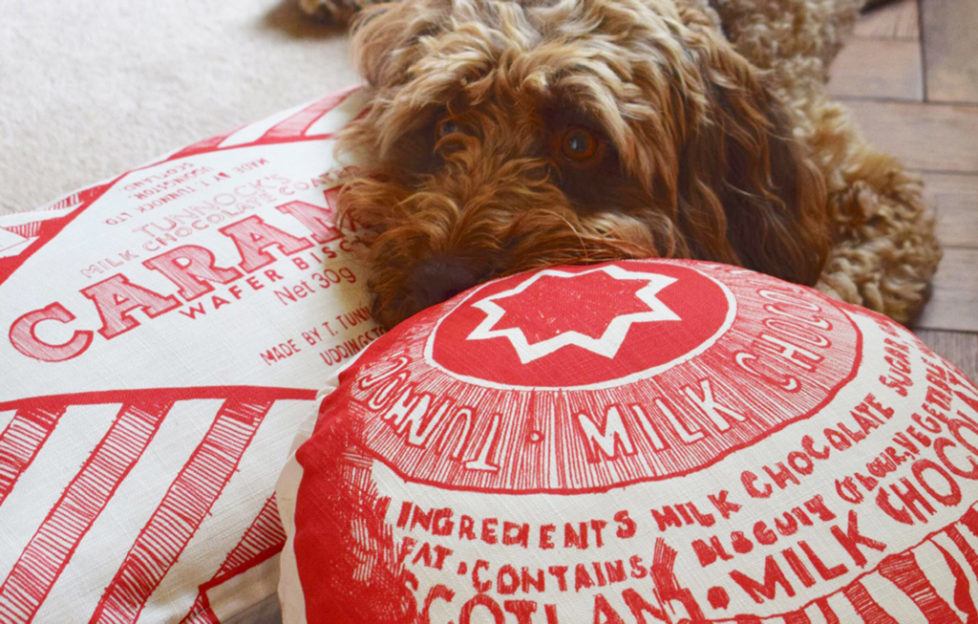 There's no denying that one of Scotland's most popular food brands is Tunnock's.
From its tea cakes, to its caramel wafers, to its caramel logs, the firm, based in Uddingston, South Lanarkshire, is instantly recognisable from its distinctive branding.
There's no mistaking the packaging, no matter where you are in the world.
The packaging has inspired artist Gillian Kyle to create a whole range of homewear and clothing, inspired by the Tunnock's designs. She has been a Tunnock's official independent merchandising licensee since 2011.
Gillian said: 'Other than being a massive fan of both the caramel wafer and the teacake – and who in their right mind isn't? – why my Tunnock's homage?
'One day, just after graduating from Glasgow School of Art, I was mindlessly doodling at my kitchen table and before I really knew it, the smoothed out foil wrapper of a quickly demolished Tunnock's teacake – chocolate flakes and all – became the inspiration for my first Gillian Kyle products: a tote bag and a tea towel featuring my illustrations of the teacake wrapper. Products that I was excitedly screen printing on the same kitchen table a week later.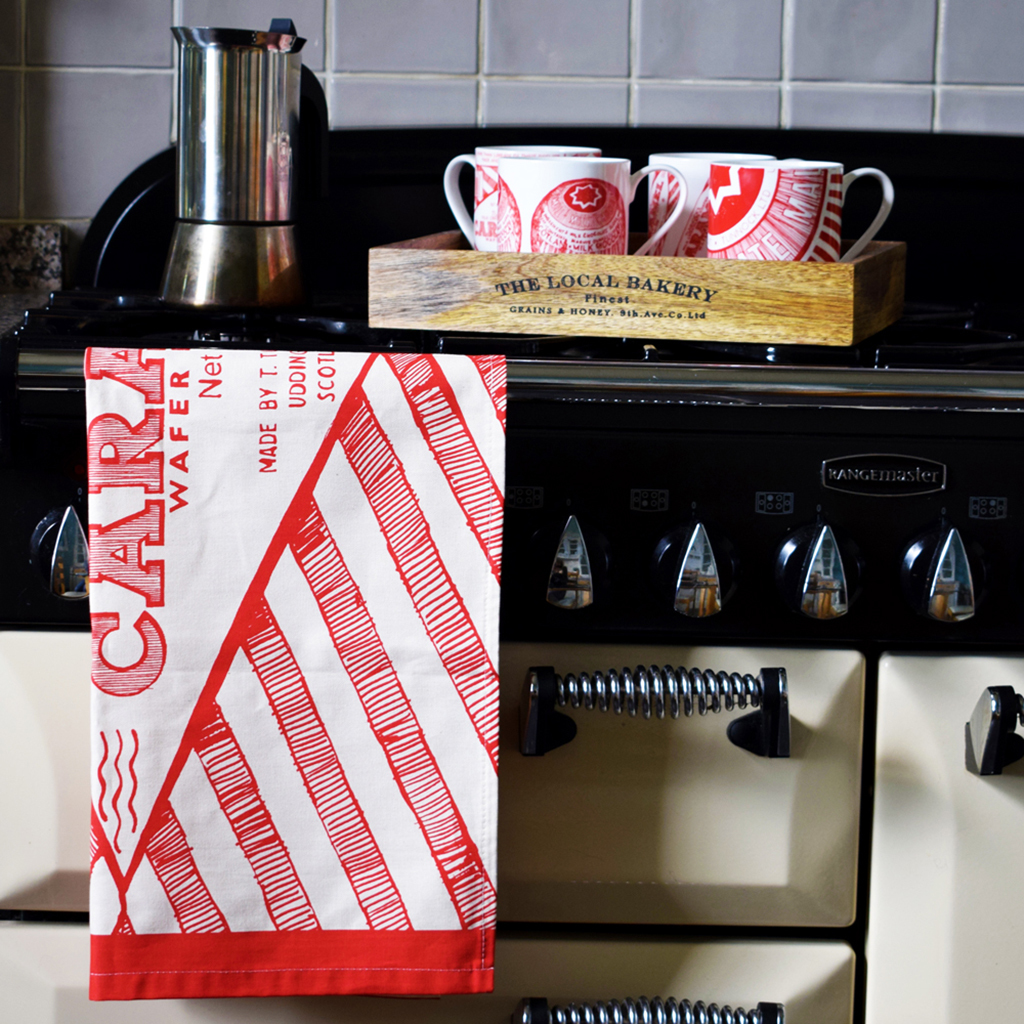 'Mindful of the iconic status of Tunnock's and because I'm a nice, polite girl, I emailed photos of my freshly dried prototypes to Tunnock's for their consent to sell by my fledgling company. To my wonderful surprise I was invited to Uddingston to meet Boyd Tunnock himself – CBE, chairman and managing director, and exporter to 40 countries. Very exciting and not a little daunting for a young designer!
'He was instantly approving of my Tunnock's prototype products and very encouraging of my start-up business: he has a reputation for being very supportive of the arts and community projects here in Scotland and so he proved to be.
'Plus he took me on a Willy Wonka style tour of his factory. People wait for months for this. Very cool and beyond inspiring. A day I treasure with fond memories.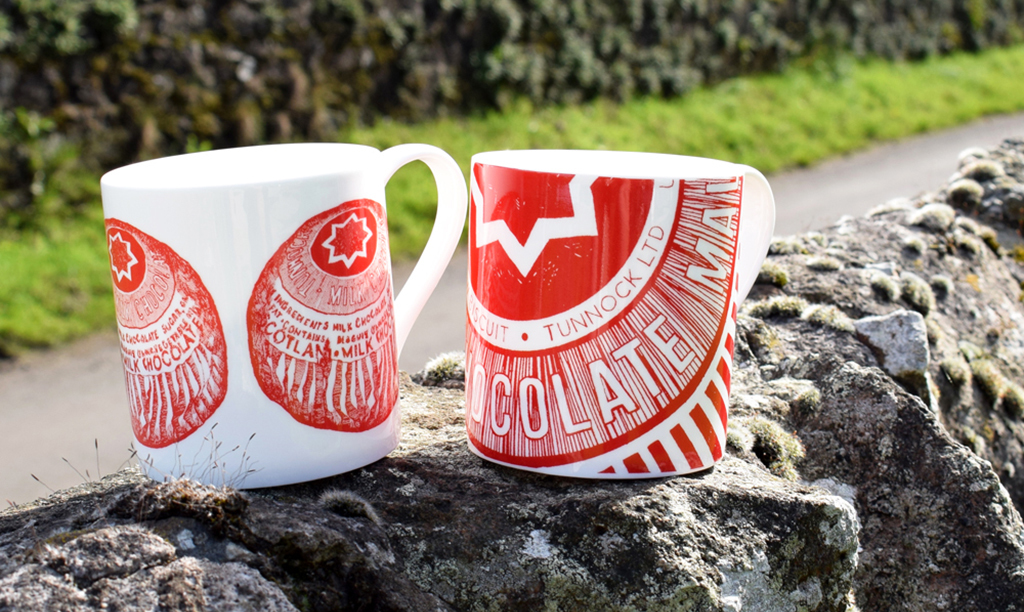 'My designs and products went from strength to strength and in 2011 I was proudly recognised as an official Tunnock's license holder.
'Tunnock's have unfailingly continued to be supportive, charming and positive about our partnership. It has been real joy to work with such a fantastic Scottish family business and, let's face it, massive cultural icon over these past years.'
She's added new items to her catalogue, in time for the festive season, as well as maintaining the old favourites.
Back by popular demand are foiled ladies tee for a bit of bling and the classic gents Teacake print. There are brand new baseball tees for ages 2-5, while the Tunnock's black tee is great for a subtle hipster vibe, There's plenty of goodies for new arrivals too, with 'Wee Teacake' baby vests, jumpsuits and bibs, while you can brighten up your house with the fun range of Tunnock's homeware.