Turnberry named Events Hotel of the Year at awards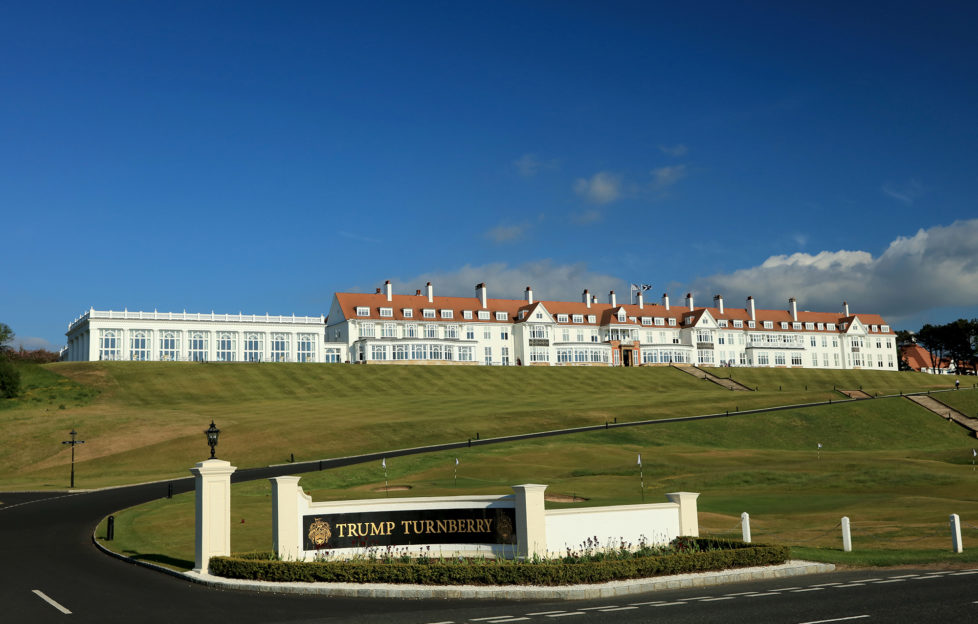 Trump Turnberry has been awarded one of the hotel sector's highest accolades for the second year in a row at the annual Scottish Hotel Awards.
The Ayrshire resort took the top prize in the Events Hotel of the Year category at the awards ceremony, which was attended by more than 450 people at Glasgow's Crowne Plaza.
The annual event was created to celebrate the very best of the nation's hotels and hospitality sector, highlighting the outstanding accomplishments within Scotland's thriving hotel industry.
Selected following a 12-month research process, a judging panel of industry experts remarked that the iconic five star hotel resort was the perfect backdrop for both small and large events, thanks to its luxurious facilities, atmosphere, accessibility and décor across the rooms.
Ralph Porciani, general manager of Trump Turnberry, said: 'We have always taken a great amount of care ensuring our event spaces offer a quality and versatile space for individuals and businesses to make the most of.
'To be named as Scotland's Best Event Hotel for the second year in a row is a monumental achievement for us and testament to the entire team here, who consistently strive to deliver an outstanding level of service.
'From our high calibre meeting rooms to the elegant 700-capacity Donald J Trump Ballroom, we're committed to tailoring and personalising events for a huge variety of occasions. The adaptable space available has allowed us to recently host both several small to medium sized events for TGI Golf and the Scottish Police Federation, as well as large corporate gatherings for international brands such as Dior.
'Throughout the next year, we will continue this award-winning pledge to provide an unparalleled events offering for the people and businesses of Scotland.'
Anita Ujszaszi, awards director for Scottish Hotel Awards, agreed with the judges when the praised the win, saying: 'There's not much you can say wrong about Trump Turnberry, as it's quite simply stunning in every way. All of the event spaces are immaculate with the tech you would expect to see in a five star hotel and with service to match.'
Later this year, Trump Turnberry is also set to host the Ayrshire Chamber of Commerce and Ayrshire Hospice Ball and the hugely popular St Andrews Night annual dinner and ball.
For more information on Trump Turnberry resort, visit http://www.trumphotels.com/Turnberry