Top 10 things to do in Aberdeen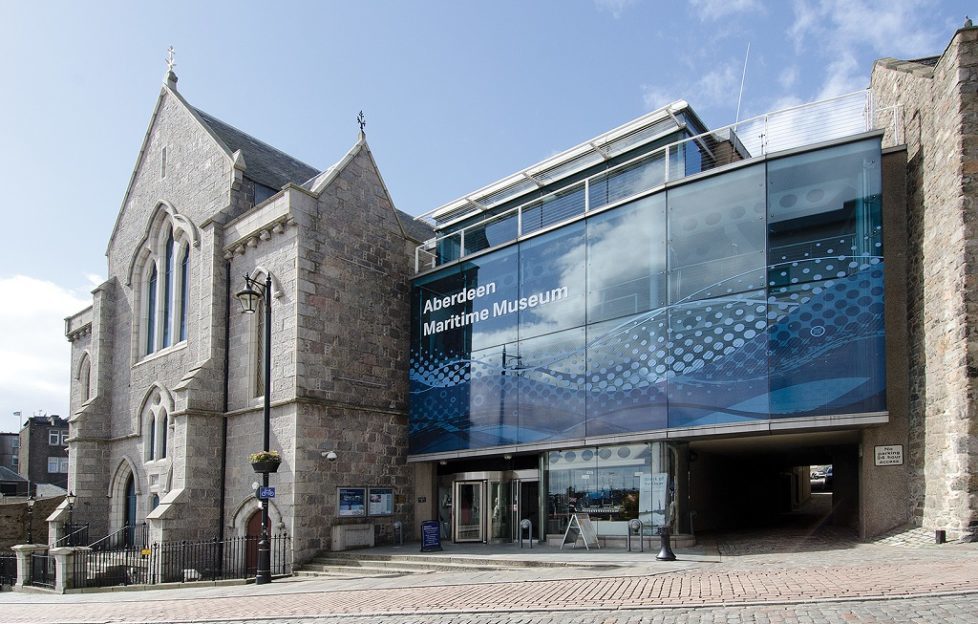 Aberdeen, the Granite City, is Scotland's third-most populous location, and has so much to see and do.
Not only are its granite buildings impressive when they sparkle in the sunshine, but it offers so much to see and do.
Here we present 10 things to explore in the city.
1. Visit the Leopard
In the newly £107 million refurbished Mariscal College stands a grand steel leopard. The sculpture was created by Andy Scott, the same designer of the Kelpies near Falkirk and is open to view by the public from 8am-8pm every day. The sculpture which stands 5 metres tall, weighs over 2 tonnes and sits on top of a 10 metre high column is inspired by symbols on Aberdeen City Council historic coat of arms.
2. The Maritime Museum
Looking to learn something more about Aberdeen's great connection with the sea, the maritime museum is located on the historical ship row. This award winning attraction houses a unique collection of artefacts to be looked at as well as the chance to marvel at the busy North East Harbour from the viewpoint. The museum is open every day of the week and is easily accessible in the city centre.
Maritime Museum exterior
3. Hazlehead Park
Especially enjoyable in the summer months, Hazlehead Park is great place to visit. The park, which is around 180 hectors of greenspace to explore. The park also boasts a newly refurbished café and pets corner (petting zoo), maze and large play park. The park is also surrounded by football pitches, golf courses and wooded walks. Additionally, Hazlehead Park is also home to a Piper Alpha Bronze Memorial which remembers the 167 men who died during the disaster in 1988.
4. Union Square
If you are travelling to Aberdeen for a day in a bigger city, Union Square is a prime shopping location. The newly built centre is home to numerous well known restaurants and shops as well as a cinema. There is always something going on also – from markets to events – depending on what time of year you're choosing to visit!
5. Stonehaven
Away from the hustle and bustle of the city, is Stonehaven – located 15 miles south of Aberdeen. This beautiful seaside town sports a great beach which can be admired while enjoying some of Stonehaven's famous ice cream or fish and chips. Grown around an Iron Age fishing village, the town has a lot of character and history about it to explore.
6. Dunnottar Castle
This picturesque location can be found three kilometres from Stonehaven, near a cliff edge giving visitors a beautiful view of the North East coastline. This ruined medieval fortress is thought to be around since the early Middle Ages and has now become identified as a scheduled monument, meaning it has been deemed as a nationally important archaeological site.
7. St Machar's Cathedral
Famously being one of the places William Wallace's body parts ended up after he was cut up by the English to warn other in 1305. His left quarter is now in Aberdeen, buried in the walls of the Cathedral. Still used as a place of worship it is technically no longer a Cathedral but a High Kirk as there has not been the seat of a bishop since 1690. It is open daily to be admired by the public.
8. Aberdeen Art Gallery
Although not currently open yet following a £30-million re-development this new gallery promises to be a world class visitor location. Expected to be open to be back open to the public by 2017 it has now been postponed to late 2018 at the very earliest. With the introduction of 21 new galleries and a rooftop terrace which will offer great views of the city. The 25,700 square foot building will bring music and art together.
9. Gordon Highlanders Museum
This is another interesting and informative museum to check out, located in the West End it is the only Visit Scotland 5 star attraction in Aberdeen. The museum details the experiences of the Gordon Highlanders who were a line infantry regiment of the British Army, active for around two hundred years. This is a great day out for families with many interactive displays for everyone to enjoy and learn from.
10. Belmont Street
This cobbled street is a prime location to visit in Aberdeen, whether it be to eat and drink or watch a movie at an independent cinema where the first film was shown in 1896. This north east street runs perpendicular to Union Street and is thought to have originated with the late 18th century expansion of the city. During the weekends and evenings the street is very popular with students in many of the bars which are situated there.