There's plenty of things to see with HES in 2018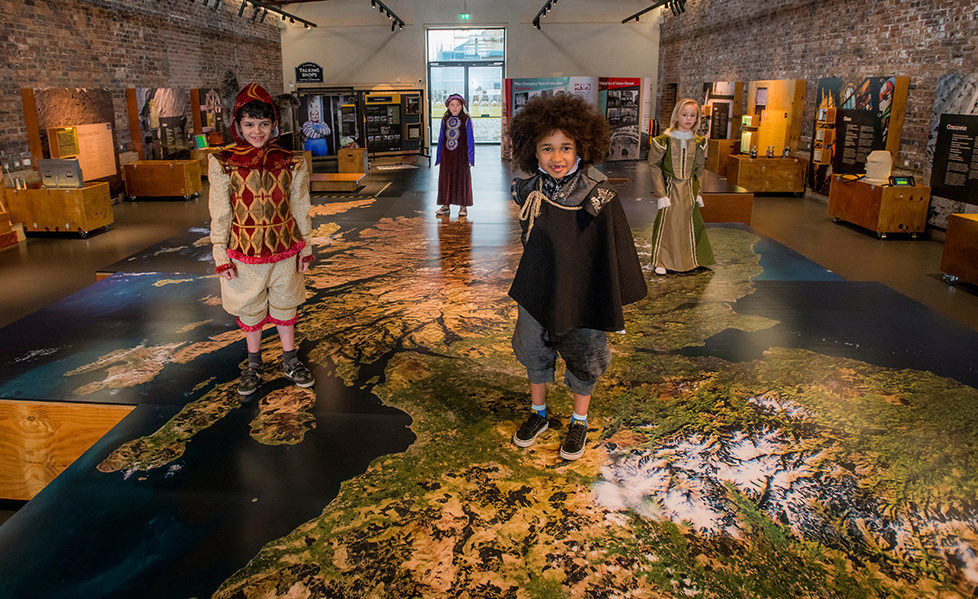 Historic Environment Scotland is inviting visitors to experience its outstanding properties in the 2018 season.
Kildrummy Castle, Tolquhon Castle and Corgarff Castle in Aberdeenshire are just a few of the historic sites across Scotland preparing to open their doors for the summer season.
From 26 March, over 40 castles, cairns and brochs across the country will spring into action as the 2018 summer season begins.
Historic Environment Scotland (HES), the public body that cares for more than 300 Historic Scotland attractions, is encouraging locals and tourists alike to explore Scotland's past during the Year of Young People.
Those in Aberdeenshire can explore local sites including the noble Kildrummy Castle, picturesque Tolquhon Castle and the 16th century Corgarff Castle, until September.
Susan Loch, head of visitor operations and community engagement at HES, said: 'Spring is an exciting time for us as we prepare to reopen our seasonal sites and once again expand our offering across the country.
'We have so much on offer for 2018, with a bigger selection of events and days out than ever before. We're inviting everyone to come and explore our venues, from the much-loved castles and abbeys, to the lesser-known prehistoric forts and atmospheric ruins.
'Across the country, our calendar is packed with events which bring history to life, with plenty of battles, trails and stories from characters who have shaped our past to discover.'
The 2018 programme kicks off at Duff House with the Towns and City: Views of Urban Scotland exhibition, which features 30 outstanding drawings, watercolours and prints, on loan from the National Galleries of Scotland, giving visitors a unique insight into the changing lifestyle and townscapes of Scotland from 29 March to 5 August, before Shakespearean comedy Love's Labour's Lost travels to the Georgian mansion in Banff in July.
Susan added: 'As the Easter holidays approach, it's the perfect time to look through our 2018 programme and get planning. There's something for everyone so now is the time to tick some of our wonderful sites off your bucket list."'
Earlier this year, HES announced a special offer in celebration of Year of Young People which grants those with a valid Young Scot card £1 entry to more than 70 paid-for attractions. This includes access to HES' most iconic year-round attractions, such as Edinburgh Castle and Stirling Castle, alongside HES' seasonal properties which open to the public next week.
For further information on opening hours, access and locations click HERE.