The Queen Mother's Scottish castle reopens very soon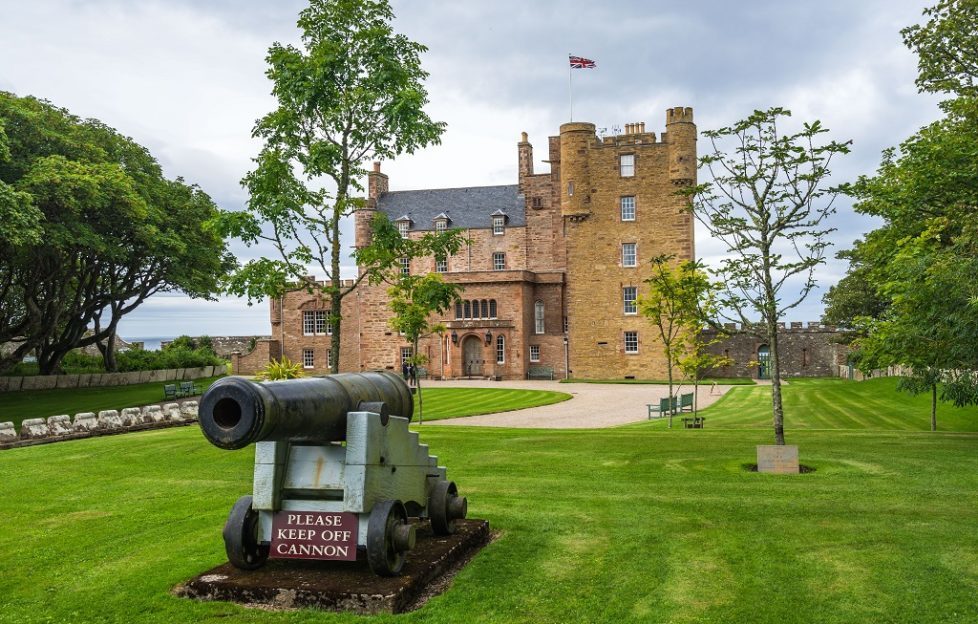 Preparations are in hand for the 2018 opening of the Queen Mother's favourite holiday home.
The Castle and Gardens of Mey open this year on 1 May, after a preview over the Easter weekend.
The 2017 season was a hugely successful one for the castle, in Thurso, Caithness, as it saw a substantial increase in visitor numbers over previous years.
When the castle closed for the season on 30 September 2017 they had seen an 18% increase with over 25,000 visitors.
The popularity of the North Coast 500 route, which was launched by HRH The Duke of Rothesay's charitable company, the North Highland Initiative, two-and-a-half years ago has undoubtedly helped draw visitors to the castle and the more remote areas of Scotland with significant benefits to the local economy.
Speaking on behalf of the Queen Elizabeth Castle of Mey Trust, the chairman Ashe Windham said: 'I am delighted that the 15.2% increase in visitor numbers in 2016 has been maintained by a further increase on last years' figures to 18% this year helping to put the Castle and Gardens on a sound economic footing.'
Her Majesty Queen Elizabeth the Queen Mother bought the castle in 1952, and at her request many of the rooms were repurposed and refurbished with fine art and furnishings, many of which were bought by her locally.
As a result of this, and since the Trust that now administers her former Scottish home has worked hard to keep the Castle as the Queen Mother left it, a tour inside gives a fascinating insight into her life, style and tastes.
The Queen Mother lovingly restored the gardens which continue to be a major attraction where many tender plants flourish in the sheltered walled garden, overcoming the challenging climate of Caithness.
Visitors are able to purchase surplus plants and vegetables during their visit when available.
The Castle of Mey also houses a gift shop and tearoom in its visitor centre. The tearoom offers a fine selection of food and refreshments, and the gift shop sells a wide variety of gifts including china and glassware, books and postcards together with jam and chutney made from fresh produce picked from the castle garden.
The castle will open daily at 10.20am and closes at 4pm (last admission), seven days a week, while the visitor centre, animal centre and gardens are open from 10am-5pm from May 1–30 September 2018 (25 July-7 August closed).
Dates are subject to change, click HERE for more details, or call  01847 851473.