The end of the line for phone boxes?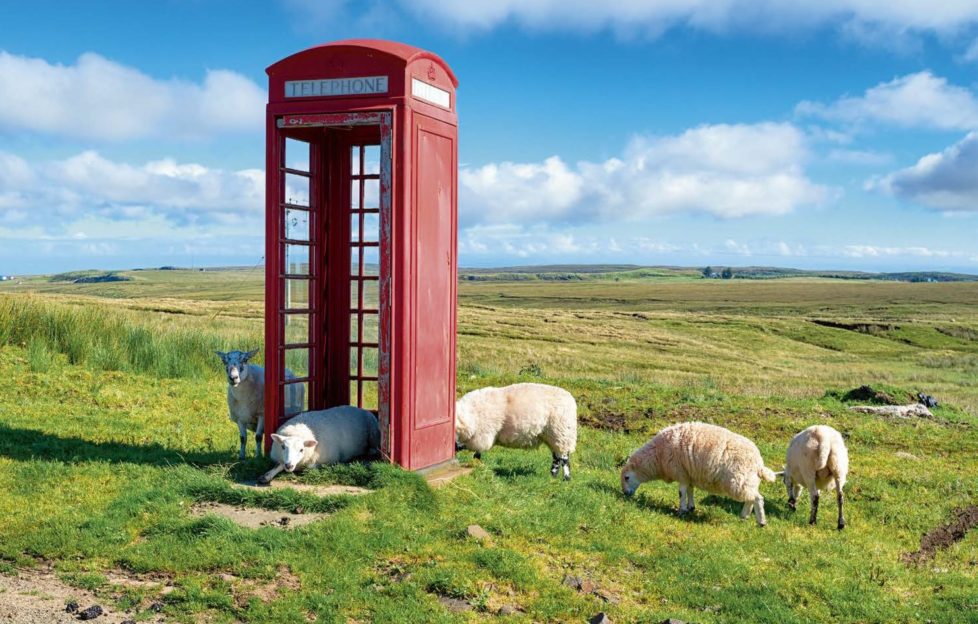 The rise of mobile phones has made red telephone boxes obsolete but there are plenty of other uses for these much-loved cultural icons…
When was the last time you made a phone call from a public telephone box?
Since the mass adoption of mobile phones in the 1990s, unless you happen to have found yourself stranded in the middle of nowhere with no signal, the answer for most of us is probably: sometime last century.
It would seem that, like the now-defunct police boxes before them, the public telephone box's days are numbered.
With usage plummeting more than 90 per cent over the last decade, BT has announced that a third of all public payphones are destined for the scrapheap.
In Scotland, that leaves 3,300 operational public phone boxes, fewer than half of the 6,962 kiosks that were around in 2003.
For anyone who has travelled through the more remote areas of Scotland where mobile phone reception is patchy at best, it is a concern that 600 of the payphones being removed are from rural areas in Aberdeenshire, the Borders, Dumfries and Galloway, Fife and the Highlands.
However, BT has said that if by removing the box there is no other payphone within 400 yards, they will seek permission from local councils prior to removal.
To date 1,500 payphones have had a removal notice slapped on them, 104 in the Borders alone, so anyone wanting to object should sharpen their pencils and write to their local authority.
There is a certain amount of nostalgia associated with Sir Giles Gilbert Scott's instantly recognisable telephone kiosk, the third incarnation, known as K3, which took to the streets in 1930 and is by far the most iconic. Since then the phone boxes have been modernised and improved over the years, for instance redesigning them for easier wheelchair access. But not all of the changes were welcomed.
Bruce Martin's 1968 redesign, which did away with the grid of windows, went largely unnoticed, but plans to paint all the kiosks yellow as part of the 1981 BT privatisation made people see red. A successful newspaper campaign swiftly saw off the 'yellow peril'.
So will we miss these bright red boxes and the memories associated with them? As a child it was drilled into me as part of the Girl Guide 'be prepared' mantra to never leave home without those vital 2p coins for an emergency call.
Fortunately there were few emergencies in our young lives so we spent the money on sweets instead. At any rate, money became redundant once we reached high school and learnt how to 'tap' a phone to make free calls, a somewhat convoluted practice that more often than not resulted in a wrong number, but it did work.
Which is more than can be said for some of the phones. The chances were that if you really needed to use a public phone, either it had been vandalised or the phone directory was missing.
And who hasn't jigged up and down outside a phone box in frustration, waiting to make an urgent call while the occupant drones on to the person at the other end?
Rather than making calls in them, we were more likely to use phone boxes to shelter from bad weather or as a snogging place away from beady parental eyes. In the big cities, the assorted stickers in phone booths offering exotic company at the dial of an 0800 number also gave us countless hours of entertainment.
Just as over the years decommissioned police boxes have been put to good use, an old phone box could be yours, if you're a council or charity, for a bargain £1. Already over 150 former phone boxes have been snapped up through BTs Adopt a Kiosk scheme.
Some are used as miniature art galleries or libraries. On the western isle of Seil a gardener has turned the red phone box green by making it into a garden hothouse, while at the top of Edinburgh's Royal Mile an ATM is cunningly disguised as a telephone box.
In the Argyll village of Glendaruel, 16-year-old Girl Guide Heather Munro had the brilliant idea of kitting out the local phone box with a defi brillator machine to treat heart-attack victims. Now that really is a lifesaver.
Although it's inevitable that as mobile phone use and coverage increase these muchloved cultural items will cease to exist as working phone boxes, quite a few of them will be given an imaginative new lease of life.
What Superman will do then is anyone's guess.
(This feature was originally published in 2016)