Tartan created to mark the Iolaire tragedy centenary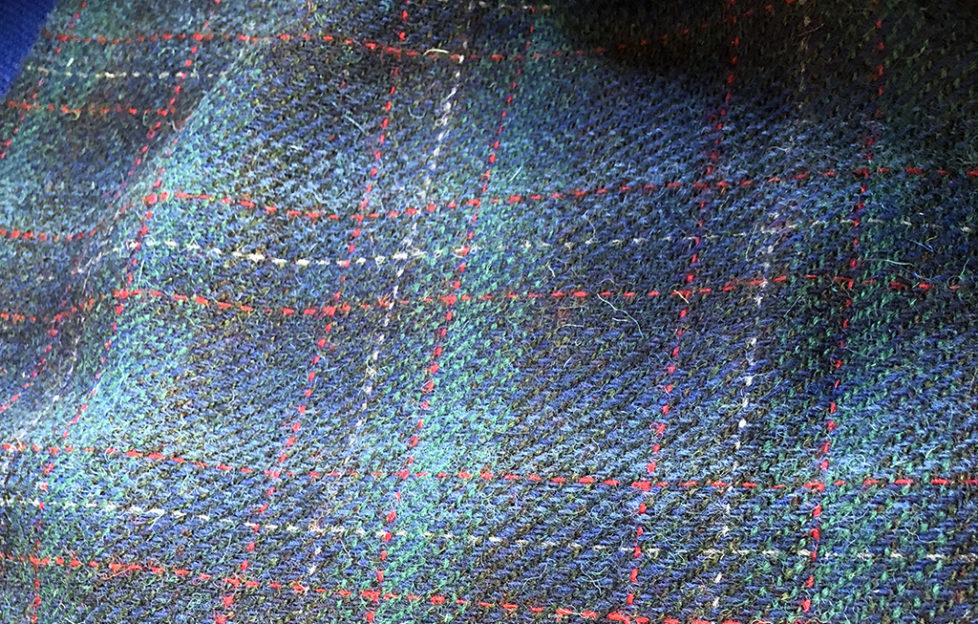 A special tartan to mark the centenary of one of the worst UK maritime disasters has been revealed.
Harris Tweed Hebrides, based in Shawbost, is commemorating the centenary of the loss of the Iolaire with the production of a special tweed in partnership with the Iolaire Working Group.
The Iolaire was carrying sailors who had fought in the First World War back to the Isle of Lewis in the Outer Hebrides on Hogmany, 1918.
She departed Kyle of Lochalsh, but at 2.30am on New Year's Day, she hit the infamous rocks known as the Beasts of Holm, and sank, just a mile away from the safety of Stornoway Harbour. At least 201 of the 283 men onboard died.
The tweed was designed by Maggie Smith and woven by Derek Macleod and Calum Iain Macleod.
Councillor Norman A MacDonald, chairman of the Iolaire Working Group, said: 'We are very pleased to see this project, which has been in the pipeline since the beginning of the year, coming to fruition.
'We would like to thank Harris Tweed Hebrides for working with us on this official Iolaire tweed to commemorate the centenary of the tragedy.
'The tweed will not be available to purchase, but we will be using it exclusively for the civic event on Monday 31st of December when our community will come together to remember those who were affected by the disaster.'
The colours and patterns in the tweed were chosen as follows: Blues – to represent the uniforms and the dark sky; Greens – to represent the surge of the waves; Silver/Grey – to represent the sea breaking on the rocks; Red – to represent the embroidered insignia; Subtle shadow check – to represent the rise and fall of the sea.
Harris Tweed is an important part of the economy of the Outer Hebrides.  In order to receive the stamp of the Harris Tweed Authority the cloth must be made from wool that has been dyed and spun in the Outer Hebrides, handwoven by islanders on the croft and meet strict quality standards.