Skene House Hotel Apartments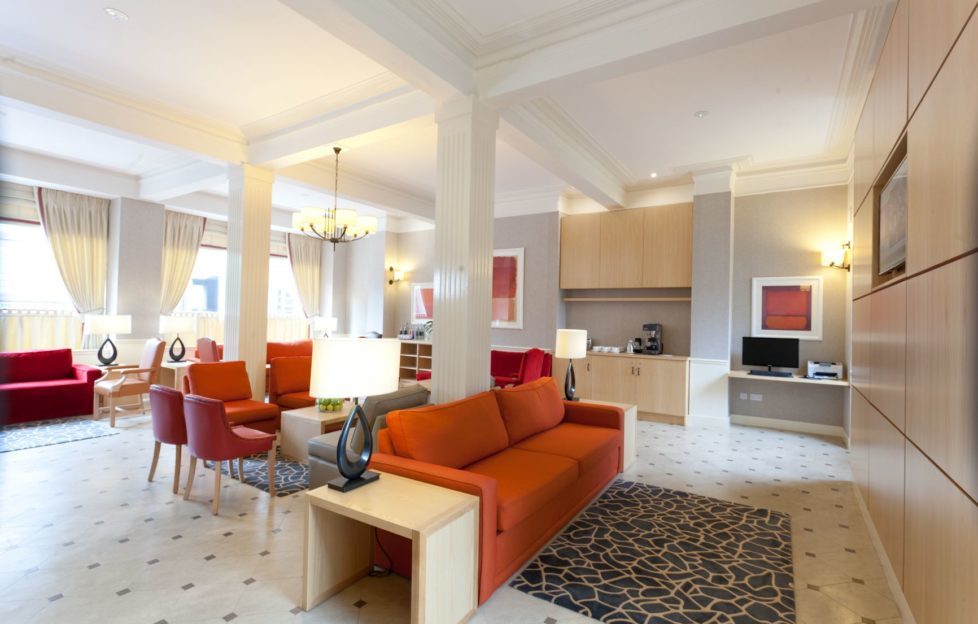 Skene House Hotel Apartments are like no other places to stay in Aberdeenshire. We don't just give you a room, we give you a whole apartment complete with a separate living room and fully equipped kitchen.
All sorts of people stay with us for all sorts of reasons – romantic getaways, family gatherings, wedding get-togethers or just a bunch of pals looking for a great weekend in the Granite City. Our apartments come in all shapes and sizes with choices of one, two and three bedrooms so everyone fits in.(Naturally, the more apartments you book the lower the price will be.)
There are three Skene Houses in the centre of Aberdeen and right at the heart of everything there is to do in the region. Over forty golf courses are within a forty-minute drive, including traditional Scottish links courses, rugged heathland courses and well-manicured parkland courses.
Along with golf there's that other great Scottish invention to discover – whisky. On the Speyside Malt Whisky trail you can get acquainted with nine of the best-known makes and if you're thirsty for more there's another eight distilleries to nip round as well.
This is a region steeped in history with over 300 castles to visit, each with its own dramatic tale. Or you can build your own with scores of sandy beaches to do it on. Venture further out to sea and you can spot dolphins, basking sharks and minke whales.
While there's an abundance of wild life, there's no shortage of nightlife either. Traditional pubs rub shoulders with stylish cocktail bars. Aberdeen's fine restaurants serve the best of Scottish fare, and the city's clubs and casinos are the perfect spots for night owls.
With so much to see and do you might need a little help getting organised. That's where the Skene House hotel staff come into their own. They're always on hand to lend a hand, whether it's booking tee times, booking dinner, sorting out transport or simply recommending the best place for some quiet me-time.
From our apartments to our people, Skene House is always more accommodating.