Shaping up with £250,000 fitness & spa investment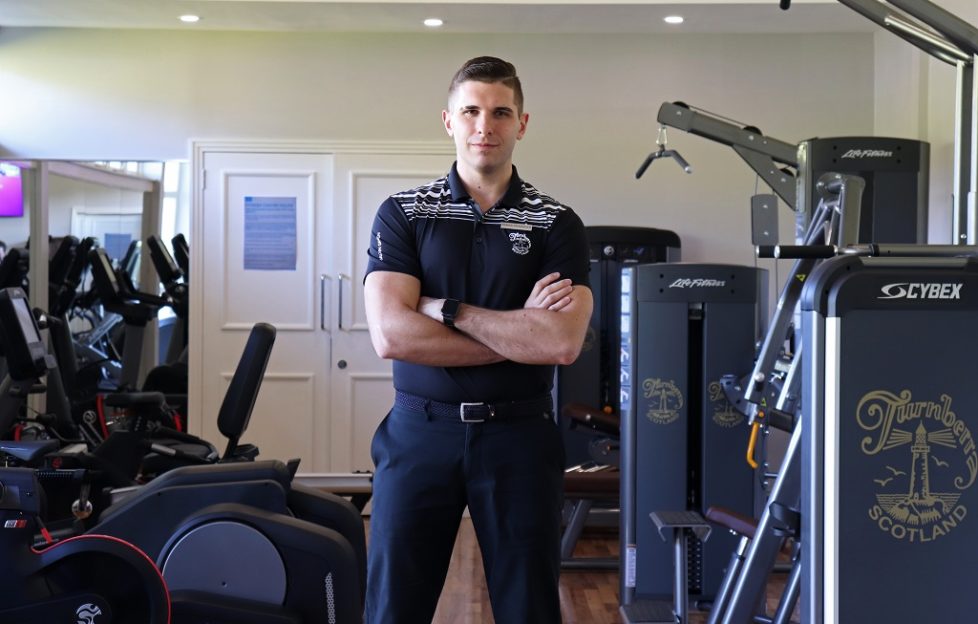 An iconic Scottish hotel is putting fitness first after the completion of an impressive £250,000 improvement programme in its spa and fitness facilities.
Trump Turnberry, the iconic resort on the Ayrshire coast, has also announced the appointment of a new fitness manager and nail specialist.
Committed to the wellness of guests, the new, cutting edge fitness facility features an array of state-of-the-art equipment from market leaders Life Fitness. Guests can take advantage of brand new cardio equipment and in-house personal training sessions from newly appointed fitness manager, Tamas Kranauer.
Overseeing the fitness facilities, Tamas brings a wealth of experience to Turnberry, having worked at key hotels and gyms across Europe. Tamas is available to help visitors reach their fitness goals and make the most of all the new facilities and Life Fitness equipment.
Tamas said: 'It's a pleasure to be able to count myself among the ranks of the fantastic team at Trump Turnberry. My mission at the resort is to show people how to live a healthy life through sports and fitness and how to improve their nutrition. I hope that with this new role, I can reach out to even more people and have a hugely positive impact on their lives.'
Alongside the improvements to the gym facilities, the hotel's spa offering has seen a significant update with new poolside and relaxation room furniture and a rejuvenating Hydrobath.
A refurbishment of the poolside area and the resort's relaxation rooms have given the facilities a new, refreshing look; perfect for guests to unwind in. Other improvements include the installation of Dyson hairdryers in the changing rooms, new carpeting, and refurbished treatment rooms, in addition to new manicure and pedicure equipment.
Looking after the Turnberry nail services, Joy McQuiston has also joined the team as a dedicated nail technician, offering a range of Jessica, GELeration and ZenSpa treatments for guests and visitors.
Ralph Porciani, general manager at Trump Turnberry, said: 'At Turnberry, we want to ensure that whether it's our hotel, our golf or our spa and fitness facilities, we're delivering the very best experience to our guests.
'With Tamas and Joy on board, and the updated gym, spa and relaxation facilities, we can continue to provide a world-class fitness and leisure offering for guests from across Scotland, the UK and further afield.'
For more information on the Turnberry resort, visit http://www.trumphotels.com/Turnberry