Scots estate to be seen by millions in America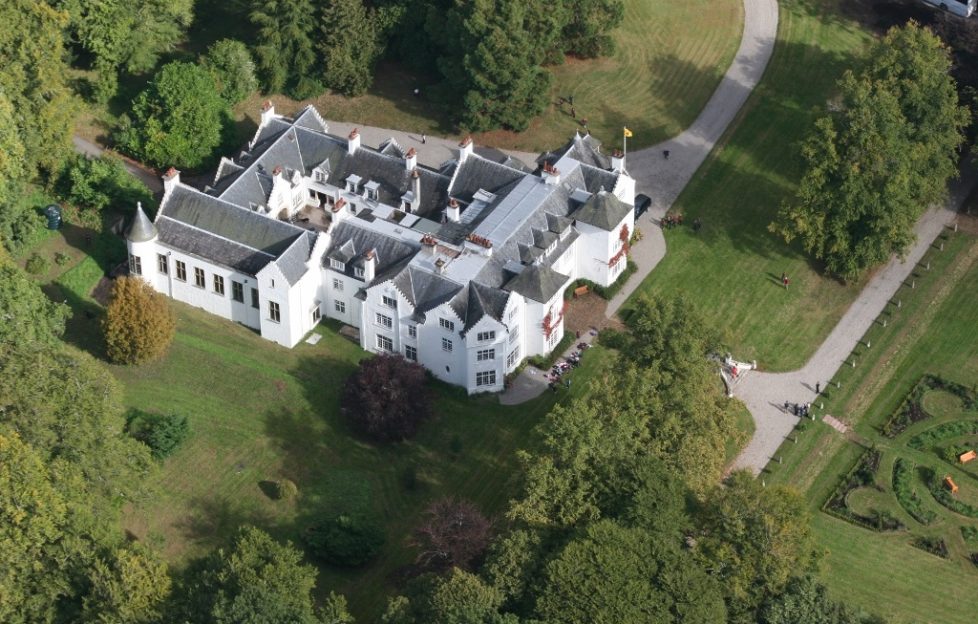 Achnagairn Estate in the Highlands is to be seen by millions today as it is to appear in hit US romance reality series, ABC's The Bachelorette.
The luxury Highlands estate – named one of the UK's best wedding venues 2019 by Harper's Bazaar – will serve as backdrop as the newest Bachelorette, Hannah Brown, continues her journey to love with the remaining men vying for her heart. The episode of The Bachelorette, currently celebrating its 15th season, is scheduled to air Tuesday June 11 tonight on ABC in the US.
The 5* estate, which includes a castle, on-site lodges called 'Mini Manors' and an award-winning restaurant called Table Manors, will feature on the reality show when the cast are flown to Scotland to help this year's Bachelorette, Hannah Brown, find love in the fairy-tale setting of Achnagairn Estate.
Hannah Brown caught the eye of Colton Underwood early on during the 23rd season of The Bachelor, showing him, and all of America, what Alabama Hannah is made of—a fun country girl who is unapologetically herself. After being sent home unexpectedly, Hannah took the time to reflect on her breakup, gaining a powerful understanding of her desire to be deeply and fiercely loved.
Now, with a newfound sense of self and a little southern charm, she is more ready than ever to find her true love on the milestone 15th season of The Bachelorette, which premiered Monday, May 13, on The ABC Television Network, streaming and on demand.
Gillian Lacey-Solymar, owner of Achnagairn Estate, said: 'We were thrilled to participate in The Bachelorette. As an award-winning wedding venue, we are overjoyed to be able to show a large US audience the excitement of romance – Scottish style.
'There are many parallels between the programme and our luxury venue; The Bachelorette is unique and so are we, the programme understands glamour, and so do we, and as we know, so many people would love to star as The Bachelorette, and many too dream of tying the knot at Achnagairn!
'We're proud to showcase Scotland to a global audience and know that Achnagairn will perfectly demonstrate Scotland's beauty and culture to viewers all over the world.'
On ABC's hit primetime reality series The Bachelorette, one lucky woman is offered the chance to find true love. A single and eligible Bachelorette embarks on a romantic journey, getting to know a number of handsome men, gradually narrowing the field as she continues her search for her soul mate.
At the end of this romantic voyage, if she has found the one, will there be a proposal — and will she say yes?
Achnagairn, part of the family-owned Perfect Manors group, is famed for its reputation as a wedding venue but is equally well known as a venue for corporate activities and has previously hosted luxury car brands, whisky companies, and hedge fund groups. Additionally, the venue can be hired for private parties, hen and stag dos, or overnight stays.
The estate can sleep up to 130 guests and can be booked out in its entirety for family and friends to stay during wedding festivities. Achnagairn's crowning glory is its oak-panelled ballroom, one of the largest in Scotland.
For more information on Achnagairn Estate visit perfect-manors.com
For more information on The Bachelorette visit abc.com/the-bachelorette