Darren moves to St Andrews as senior brewer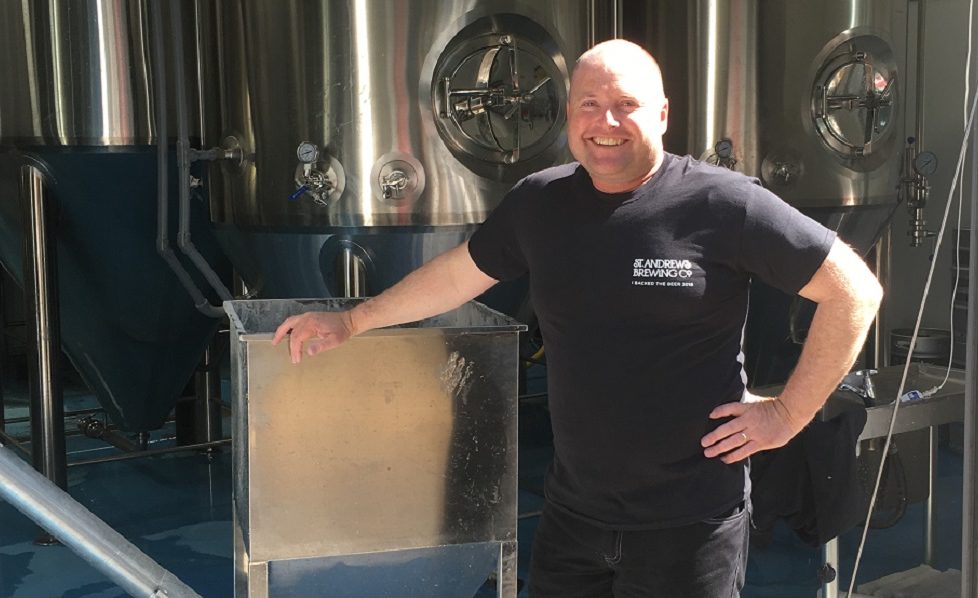 St Andrews Brewing Company have added to their brewing team an award-winning brewer.
Australian Darren Guiney has joined the team as senior brewer.
He previously worked for Eden Mill as a brewer and distiller for three-and-a-half years and is the current Pale Ale champion brewer of Scotland having won Best Pale Ale at the Scottish Beer Awards in September 2018.
Rob Lowe, brewery manager at St Andrews Brewing and who has overseen the recent firm's expansion of its brewing capacity, said: 'We are delighted to have Darren join the team. He has a wealth of knowledge and excellent brewing credentials, and he has settled into the team quickly.'
St Andrews Brewing has recently signed a significant supply deal with Sainsbury's and have delivered the initial volume of beers into their stores in time for Father's Day.
Darren added: 'I am really excited about working for St Andrews Brewing Company and helping grow the business. The amount of beer that we are producing is impressive.
'I have been a regular customer at their bar in town since I moved to the area, and to be able to brew a beer and see it pouring so quickly is great.'