Pulling a classic building back from the brink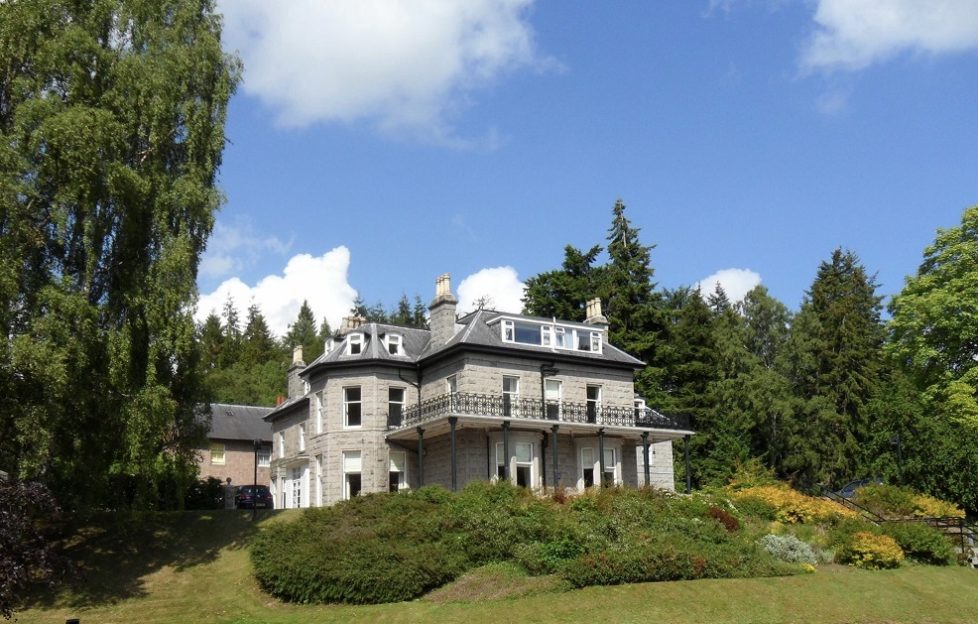 When the opportunity arose to take on Tor Na Coille Hotel in Aberdeenshire, David Littlewood and his family seized the chance to bring the Victorian house back to life.
Easily one of the greatest travesties is seeing historic buildings, whose walls hold secrets of generations gone by, being left with an uncertain or empty future.
Such was the prospect for the Victorian Tor Na Coille Hotel, set on the outskirts of Banchory, which in 2017 nearly closed its grand doors for the final time after a bout of poor trade.
Sensing potential in the characterful establishment, four hoteliers saved the property from closure – sister-duo Sophie Littlewood and Helen Hake, and their husbands David and Nigel. Nearly years on, the country house and hotel stands proud as a landmark in Royal Deeside.
Boasting acres-worth of panoramic views, Tor Na Coille has retained its Visit Scotland rating of four stars.
But this was not the first business venture for the four owners. In 2013, they bought Kildrummy Inn, an old country pub near Alford which dates back to the 1800s.
After successfully transforming the former coaching inn into a thriving restaurant and small hotel, they were ready for a bigger challenge. While Nigel and Helen Hake stayed to oversee Kildrummy Inn, David and Sophie Littlewood headed for Banchory's Tor Na Coille.
Targeting the leisure tourism industry in the north east of Scotland, David believes that quality is the key ingredient to their success: 'When people are spending their hard-earned money, they want quality. It's not about being the cheapest hotel, it's about being good value for money'.
Just 16 miles out of Aberdeen, Tor Na Coille has 25 bedrooms which are designed in a country-style. With a touch of the luxurious, the hotel has a 60-seat fine dining restaurant, a bar, and a converted summerhouse suitable for private events.
Pairing up with Mike Bain from Twin River Distillery and Deeside Brewery – a local gin, whisky and beer business – it was brought back from the brink.
The space is now jointly used for the likes of gin tastings, private dinners and parties. With Christmas upon us, friends and families will be able to cosy up beside the wood burner for celebrations.
The granite building has been a working hotel for over 100 years and has welcomed famous faces through the doors – even Charlie Chaplin frequented the establishment when fishing on the River Dee.
Needless to say, however, maintaining such an old building does not come without its challenges as David explains: 'It's a grand Victorian house and it's got a lot of presence. But being the age it is, it's a bit like When people the old Forth Road Bridge – it'll never finish being refurbished.
'With the amount of footfall that comes through the building, there's always something that needs to be painted or changed or fixed'.
Nevertheless, business is booming and their focus on quality food draws in people from across the country. David, who was named Scottish Chef of the Year in 2013, has a strong focus on serving local produce in their fine dining restaurant.
'We work closely with the butcher, the fishmonger, and with other local artisan producers. We even use local spelt flour for our bread which comes from Westfield Farm in Inverurie.'
Having grown up in a hospitality environment, David attributes his business acumen to his parents who owned a hotel, a pub and a guesthouse.
He has a deep-rooted pride in his work and enjoys 'going the extra mile' for his customers. For him, it was important that his staff were local to the area
He said: 'At the end of the day, fancy furniture, fancy bedrooms and fancy pictures don't make a hotel – people make a hotel. Our staff all have good local knowledge. I think people like it when they can ask about the area.'
Organising local excursions for guests is also part and parcel of the hotel's services, especially as it gives back to the local economy – teaming up with other local businesses like fisheries and golf courses, David and his colleagues are always arranging for visitors to partake in Aberdeenshire's best outdoor activities.
Never one to rest on his laurels, David maintains that the hotel's strong reputation for fine dining and luxury accommodation must always be improved.
'We would never be so complacent to say that we've got the formula absolutely perfect. You always have to work hard to do more for your guests.'
With solid family values and a drive for excellence at the heart of the business, this old Victorian hotel is sure to hold strong for years to come.
Click HERE for more details.