Moxy opens its doors in the heart of Glasgow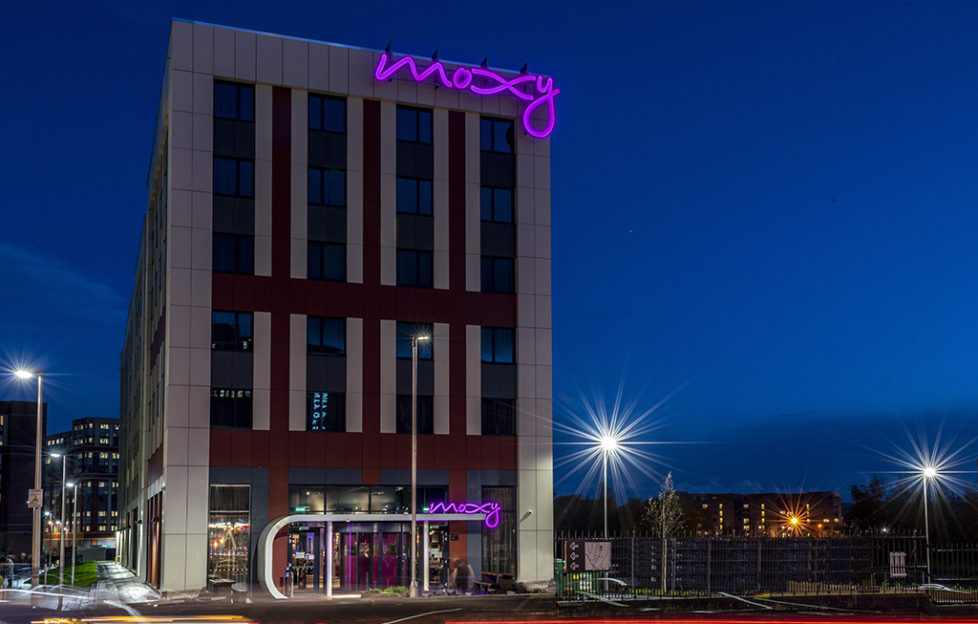 A new hotel has opened in Glasgow that fits in with the fashionable Merchant City area.
This is a first for Moxy Hotels, Marriott International's experiential hotel brand, as it's their debut residency in a UK city centre location.
Renowned amongst budget savvy travellers, guests have a choice of 181 bedrooms, boasting a unique Glasgow comic mural on the wall. The playful and edgy millennial-focused boutique hotel brand has strategically positioned itself in one of Glasgow's oldest quarters and will fit in nicely amongst the cool bars, trendy restaurants and boutiques.
Belvar, the management group operating the hotel, continue to evolve the Moxy Hotels as each one opens.
CEO Mads Jacobsen said: 'Nearly 2 years after the first UK Moxy opened, we are delighted to be adding Glasgow to our growing portfolio. Each hotel has its own personality, showcasing eclectic art that will resonate with locals and guests alike.
'For us it's more than just bedrooms, it's a way of doing things differently in the hotel arena. We aim to deliver the human touch with our approach to customer service with the focus on the bar and playful crew.'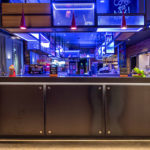 Moxy has made a clear target market of redesigning the traditional economy hotel experience. Launching hotels globally at a rate of almost one every month, the hotel gives guests permission to 'break the rules and play on'.
John Licence, VP Premium and Select brands at Marriott International Europe, added: 'We are excited to bring Moxy's playful spirit to Glasgow.  Thanks to its friendly, lively and dynamic social scene it makes the perfect fit for Moxy and its fun-hunter guests.'
Moxy, famed for reflecting each hotel's locality in its decor, commissioned artists to create a street art mural in the communal areas. The arty theme continues throughout with spray paint cans, stencils, paint drips and stains on the walls and floors as well as the use of ship lights as a nod to the River Clyde's ship-building heritage.
The hotel will have the usual eclectic funky bar in prime position that doubles as check-in. All Moxy's include a well-stocked gymnasium for gym bunnies that want to work out as well as Meet Up rooms aimed at tech-savvy travellers in the lobby with the latest technology and superfast Wi-Fi.
The millennial-focused lifestyle brand will appeal to leisure and business travellers alike. There are four bedroom styles including 51 new style upgraded Moxified Peak Sleeper rooms that will boast views of the city and little extras including tea and coffee machines. The hotel will also have nine family rooms, 71 standard queen-sized rooms and a further 50 double bedrooms.
Click HERE for more details, including opening offers.