Mental health campaign wins Scottish Rural Award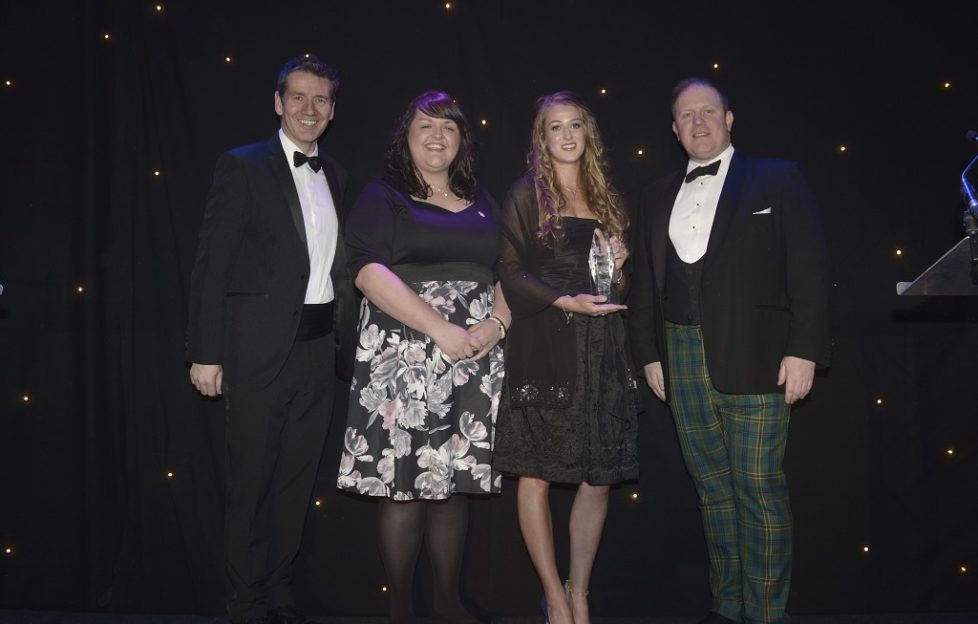 An outstanding campaign aimed at helping young farmers has won a special award.
The Scottish Rural Awards' Rural Hero honour was bestowed upon the Ingliston-based Scottish Association of Young Farmers Clubs (SAYFC).
They took home the Rural Hero award for their inspiring Are Ewe Okay? campaign.
Are Ewe Okay? promotes mental well-being amongst young farmers and the judges felt it was an 'important' and 'exceptional' campaign that clearly offers value to a wide community.
The campaign notes that one in four people in Scotland will suffer from poor mental health at some point in their life. Everyone has mental health and everyone's mental health is different as well as being constantly changing, depending on many different aspects.
Given that SAYFC members are aged between 14 and 30 years there are so many life events going on in this period that can influence how you feel.
This is why SAYFC has chosen to encourage the conversation and break the stigma surrounding mental wellbeing. It's about looking out for each other, as easy as asking 'are "ewe" okay?' And being there to listen.
The aim is to specifically target the audience of young people living in Scotland's rural communities through raising awareness of poor mental health triggers and causes, how to recognise the signs and how to seek help if a young farmer or others are suffering.
The award was collected by Suzie Dunn and Joanna Foubister, from Rory Kennedy of Chiene + Tait.
The Scottish Rural Awards are the ultimate benchmark of success in Scotland's countryside, highlighting the enterprise, skill and innovation of those who live and work in rural areas.
Last night's event, held at Dynamic Earth in Edinburgh, is the culmination of a fourth year of partnership between Scottish Field and the Scottish Countryside Alliance to host the awards, in association with the Royal Highland and Agricultural Society of Scotland (RHASS).
The awards are backed by category sponsors including Barclays, Chiene + Tait and HW Energy.
Broadcaster Dougie Vipond was compere for the evening, hosting over 400 guests and presenting three awards in each of the 13 open categories.