Lifetime honour at rural awards for Douglas Watson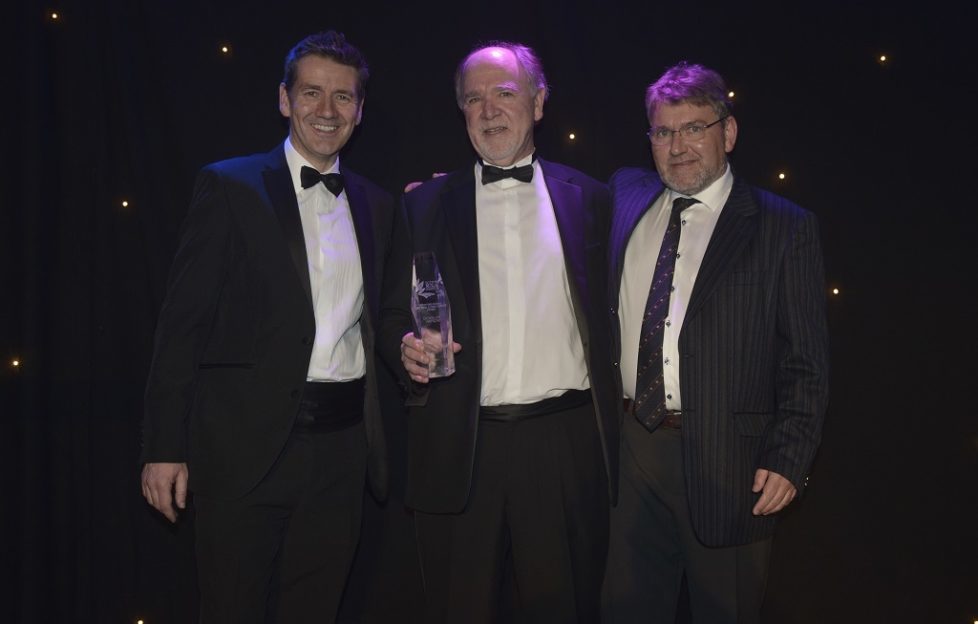 One man's dedication to the agricultural industry was honoured at the Scottish Rural Awards last night.
The Lifetime Achievement award went to Ingliston-based Douglas Watson, senior project manager with the Scottish Agricultural Organisation Society (SAOS).
He has a knowledge of rural Scotland's businesses, organisations and people that really impressed the judges.
Due to retire in the spring, Douglas Watson received the award for a lifetime of dedication to improving the way that rural Scotland works.
The Scottish Rural Awards are the ultimate benchmark of success in Scotland's countryside, highlighting the enterprise, skill and innovation of those who live and work in rural areas.
Last night's event, held at Dynamic Earth in Edinburgh, is the culmination of a fourth year of partnership between Scottish Field and the Scottish Countryside Alliance to host the awards, in association with the Royal Highland and Agricultural Society of Scotland (RHASS). The awards are backed by category sponsors including Barclays, Chiene + Tait and HW Energy.
Richard Bath, editor of Scottish Field, said: 'More than ever before, Scotland's rural communities are displaying a quite remarkable amount of energy, innovation and imagination as they diversify existing businesses and create new and exciting opportunities from scratch.
'As a magazine we are constantly writing about the rural entrepreneurs who are bringing wealth and jobs to the countryside, so it's exciting for us to be able to honour the men and women who are doing so much to make the economy of rural Scotland a true success story.'
Jamie Stewart, director of the Scottish Countryside Alliance, added: 'Land-based businesses contribute over £2billion to the Scottish economy. Despite the multiple challenges they face, they are hugely valuable brand ambassadors for Scotland, and many provide vital support to their local communities. These awards give Scotland a chance to recognise the resilience, innovation and contribution that rurally-based people and businesses make to its success.'
Browse the full list of Scottish Rural Awards winners HERE.