Learn more about Edinburgh's famous 'corpse flower'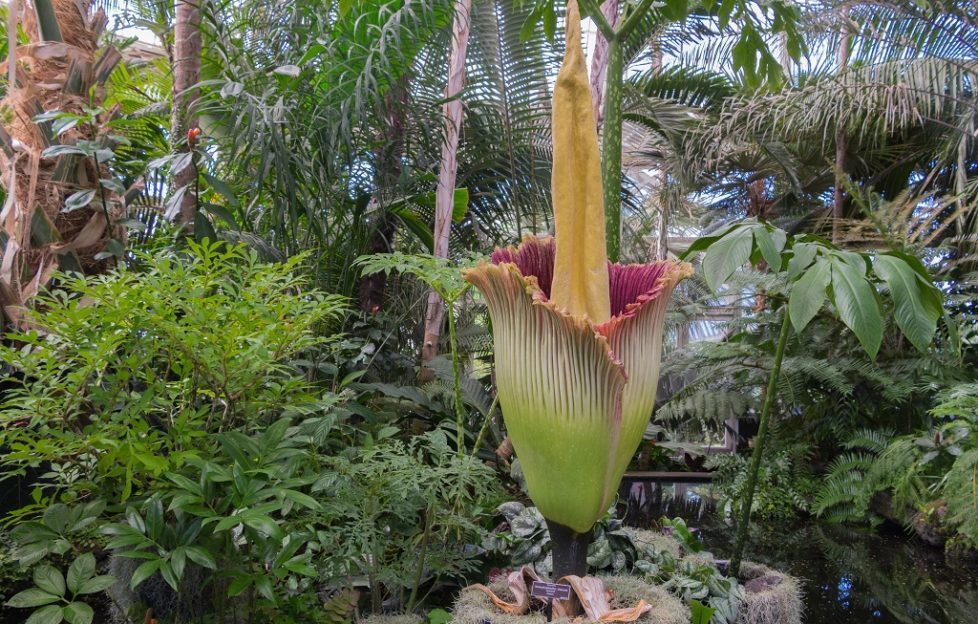 Edinburgh's most stinky plant will once more be the focus of attention at an open evening later this month.
The Royal Botanic Garden Edinburgh's most famous and smelliest plant, the Amorphophallus Titanum, which hit the headlines when it flowered for the first time in 2015 and then again last summer.
On Wednesday, 18 April, Horticulturists and scientists will be talking about the science and conservation of the plant, the pollination process within hours of the bloom opening, and the subsequent development of fruits which it is hoped will produce seed.
The audience will also get an insight into how camera technology captured the flowering on film.
A spokesman for the Royal Botanic Garden Edinburgh said: 'Amazingly, the same corm that produced the flowers and now has the fruit spike also has a new huge leaf growing at the same time. We don't know of this simultaneous fruit and leaf growth from one corm happening anywhere before.
'The growth of a new leaf shows that the corm has survived the process of producing fruit, and should go on to produce yet another flower in the future.'
The free open evening will be held in the lecture theatre at RBGE. However, it is recommended that tickets are booked in advance, by clicking HERE.
Welcome drinks will be served at 6pm and the programme will get underway at 6.30pm. All welcome.