Kelso on top in the Great British High Street Awards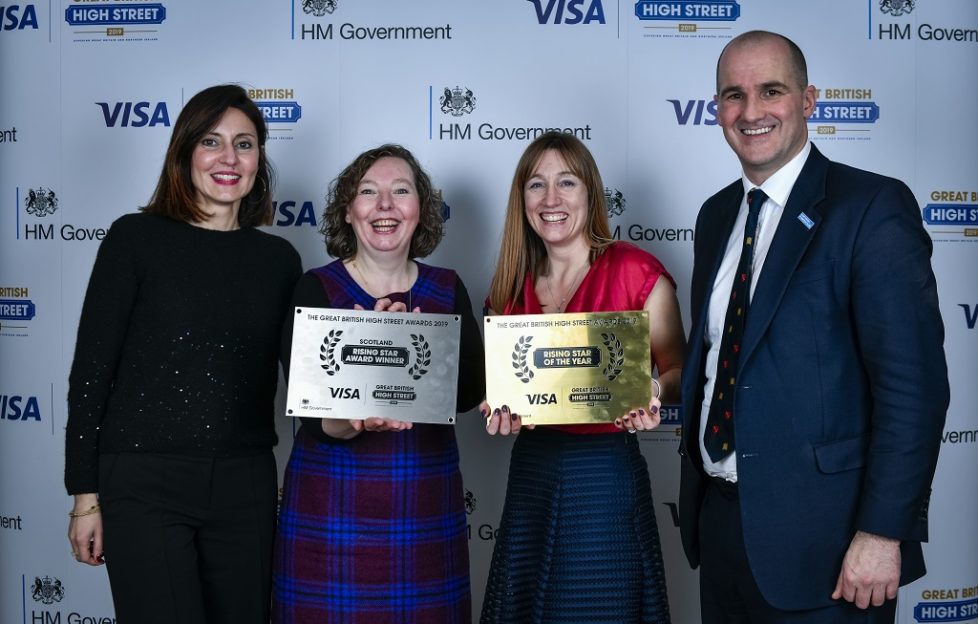 Kelso is celebrating after The Square was crowed as Rising Star of the Year and Scottish Rising Star High Street.
The title was bestowed upon it in the Government-run Great British High Street Awards 2019 (in partnership with Visa) beating Yarm High Street, Stockton-on-Tees (England), Palace Street, Caernarfon (Wales) and Newry City Centre, Newry (Northern Ireland).
Tina Newton, chair of Visit Kelso said: 'We submitted an application for The Square to the Great British High Street Rising Star award in summer of 2019.
'You don't enter competitions thinking you aren't going to win but in reality, we didn't expect that we would be crowned the Best in Scotland and definitely not the overall Rising Star for the UK in 2019, especially with such strong competition.
The national competition attracted hundreds of entries from the four home nations, with 39 shortlisted finalists attending a prestigious ceremony in Edinburgh, attended by the High Streets Minister Jake Berry MP.
The winning high streets were commended for demonstrating their commitment to their local community, great customer experience, an environmental mind-set, an innovative approach to retail and providing community leadership.
Jeni Mundy, managing director, UK and Ireland, Visa, commended the community of Kelso, said: 'The Square in Kelso is a fantastic example of a community that has made huge strides in transforming its high street to significantly improve the experience for locals and visitors alike.'
Appreciating that a win at this level requires work and commitment by many from a local community, Tina continued: 'I would like to say thanks to the Visit Kelso committee, both past and present, and McGowan Marketing for all they do to support us. Thanks also must go to our wonderful members, without whom we would not be able to do all we do to promote Kelso and district. If we didn't have such a dedicated and passionate group, we would not have come close to winning this award.
'We are incredibly proud of our Borders Town and in particular The Square which really is the hub of our community. We know our town is great and to receive this award is the icing on the cake.'
For more details click on the Visit Kelso website: www.visitkelso.com