Jordan's ready for the challenge at Meldrum House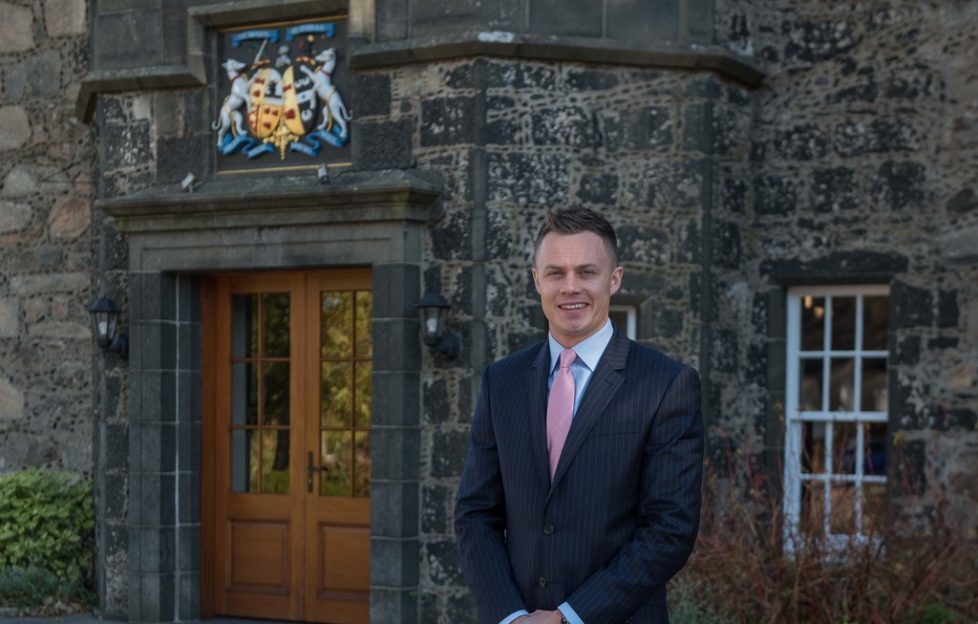 The award-winning Meldrum House Country Hotel and Golf Course has appointed a new general manager.
Jordan Charles, who trained as a lawyer at Stirling and Strathclyde Universities, joins the privately-owned and recently crowned Best Boutique Hotel in Britain, from Telford Hotel and Golf Resort where he was deputy manager.
The 27-year old Scot has worked in the hospitality industry since school. After graduating, Charles has worked his way up the ranks through Q Hotels and the newly rebranded RBH Hotel Group and is delighted to be joining the prestigious Meldrum House for his first general manager's role.
CEO at Meldrum House, Andy Burgess said: 'Jordan's strong track record in the golf and spa hotel sector will stand him in good stead for this exciting and challenging position.
'We've got a great team working at Meldrum House and Jordan is well placed to continue to grow the business.'
In his new role, Jordan will be responsible for the day-to-day operations of the 51 bedroomed hotel and golf course which is set in 240-acres of Aberdeenshire countryside.
The hotel, which has a history dating back 800 years, was recently crowned Britain's Best Hotel by Luxury Lifestyle Magazine and has been shortlisted for the sixth consecutive year at the Aberdeen City and Shire Tourism Awards for Most Hospitable Hotel.
Most notably, the hotel won AA Hotel of the Year for Scotland 2014/15 and holds 2 Red Rosettes from the AA for its Dining Room.
Jordan said: 'I am excited by the challenge ahead and look forward to leading one of Scotland's finest luxury hotels. I've been working in hotels in England for the last two-and-a-half years and I'm looking forward to be heading back to Scotland and ensuring that the high standards at Meldrum House continue.'