Eight of the most unusual places to stay in Scotland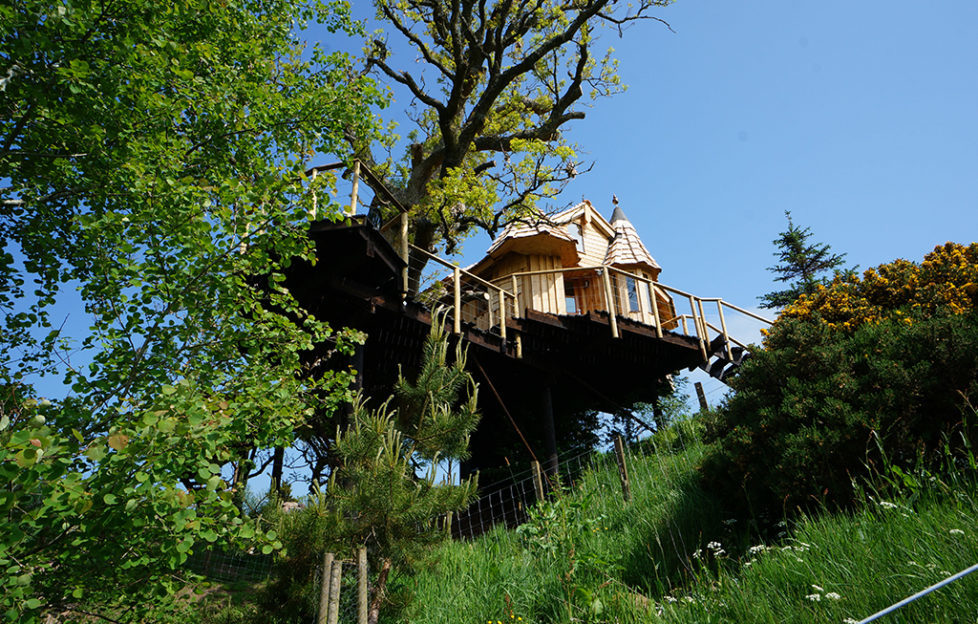 Nowadays a simple hotel room stay or a city apartment break are a thing of the past.
So whether it be for a weekend getaway with the family, other half or even just to experience the county from a new… or sometimes old location you can always count on Scotland to provide some quirky places to put your feet up.
Across Scotland there are plenty unusual places to stay – from tiny to large and ancient to modern there is no doubt you will find somewhere out of the ordinary around the country. So perhaps next time you are looking for a getaway think a little bit more outside the box, and here's some suggestions.
1. Cairngorms Eco Cabins
In the heart of the Cairngorms National Park lie four eco friendly 'glamping' cabins. Although small – they comfortably sleep 2 people with efficiently at the heart of their layout (including a wet room ensuite, tea and coffee facilities and a small fridge). A large communal fire pit is also present and provides a social area which is particularly bustling during the Scottish Highlands skiing season.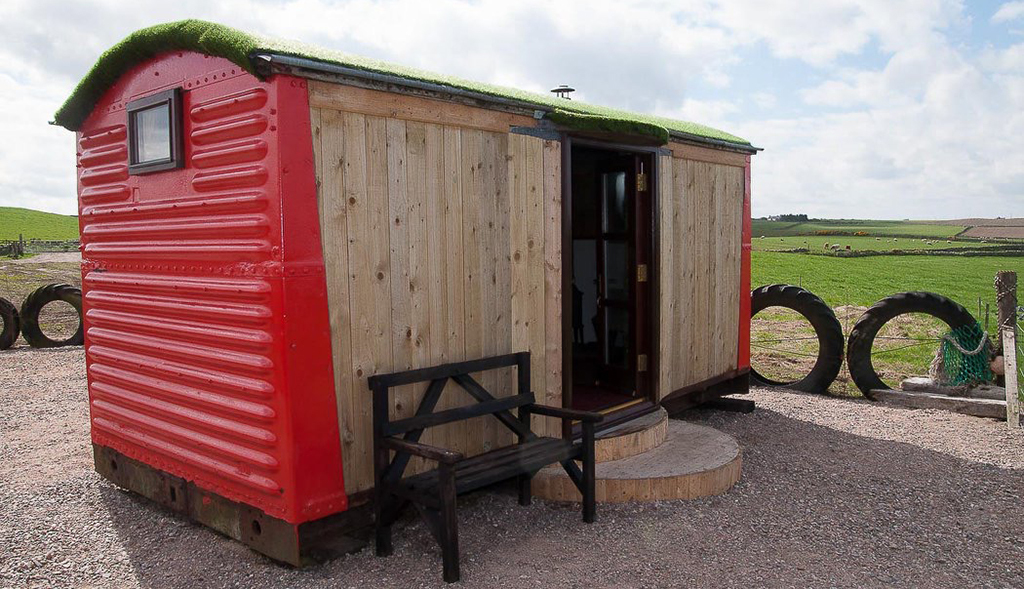 2. A Carriage on the Coast
A revamped vintage rail carriage offers an out of reach feel to a weekend getaway. Situated near Rosehearty Aberdeenshire is this quirky yet traditional cabin. Decked out in wood panels with bright red accents it offers a perfect place for a friendly or romantic night away. The location also provides breathtaking views and unforgettable walks around the untouched Aberdeenshire countryside.
3. Tree House Retreat
Located up high in Dublane, Perthsire sits the charming Tree Howf at Craighead Howf. Having been beautifully designed by owner Ian Kerr, this wooden cabin offers a very unique 'getaway' experience. With 360 degree views of the Ochill Hills the house also boasts a wood burning stove and a stargazing window above the bed.
4. Yurt Excursion
Within the vast highlands the Great Glen Yurts can be found in Fort Williams. These traditional styled Mongolian Yurts are set on an organic farm in picturesque wildflower meadows. The luxury interior or the Yurts does not go unnoticed, with the larger sizes being able to sleep up to 5 people per yurt. Being situated at the foot of the North Face of Ben Nevis they are also in an suitable location to access the famous world cup mountain bike tracks.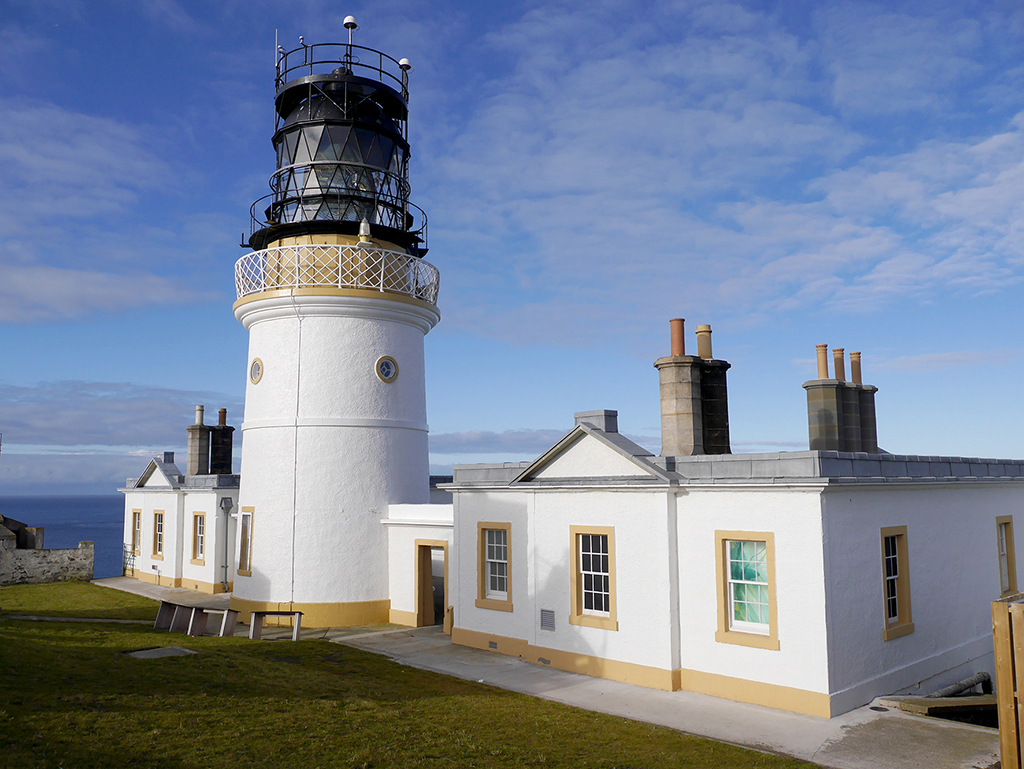 5. Lighthouse Leisure
If you are looking for somewhere with a touch more character , the oldest lighthouse in Shetland may be a great fit. Originally designed by Robert Stevenson in the 1820's the Sumburgh lighthouse has now been modernised but with many of its traditions being kept in their rightful place. The lighthouse which is positioned on sea cliffs at the most southernmost on mainland Shetland, offers great views and entertainment of seabirds. With the house sleeping up to 5 people it is perfect for family or group stays
6. A Touch of Colour
These eye-catching houses (Natural Retreats) can be found in the village of John O' Groats in the highlands. This unusual accommodation is surrounded by a traditional Scottish landscape, including sandy beaches, wooded areas and rocky cliffs. Additionally there is a shop and cafe onsite which provides guests with the opportunity to enjoy some local produce. While enjoying all the modern and stylish interior each house has to offer wildlife including orca whales, seals and guillemots can often be spotted.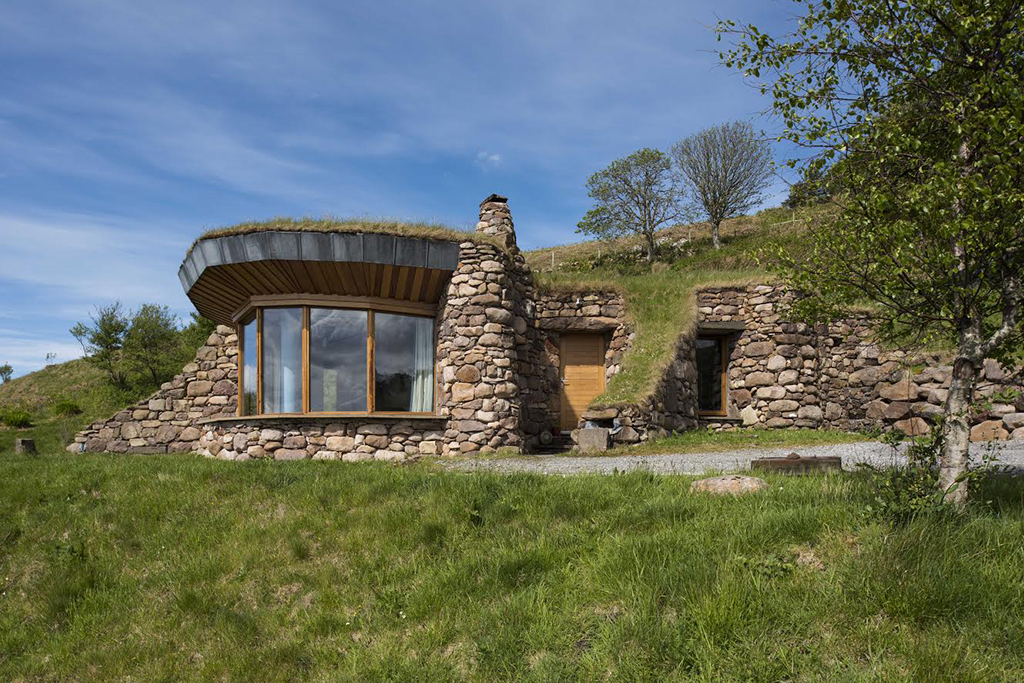 7. Step back in time
A timeless option such an The Brochs of Coigach can be explored in Achiltibuie in the Highlands. Although the exterior acts as recreations of iron age roundhouses the interior of these houses have definitely not aged. With an impressive 4 Ares surrounding the house, the large widows make for great viewing for visitors hoping to catch a glimpse of other residents such as sea eagles, dolphins and porpoises. The Brochs additionally offers under floor heating and a private sauna. An eco friendly theme also runs throughout the property, with many of the furnishings having been recycled or repurposed, such as the window frames which were once floorboards in a Glasgow warehouse.
8. Feel like a royal for the night
Callander House proves that dreams can come true. This contemporary castle is located in Callander Stirling. Boasting an impressive 13 bedrooms and six bathrooms this option is on the more expensive side but the extremely modern and artistic interior explains exactly why. This 19th – century castle belongs to world renowned artist Stuart McAlphe Miller, with much of his signature artwork and personal taste being displayed around the castle. Although only an hour from both Glasgow and Edinburgh, there is plenty to do in the surrounding 12 acres country estate to keep guests busy. This can all be organised by a private concierge with the likes of helicopter tours, clay pigeon shooting and exclusive chefs.