Clan chief returns to his ancestral Highland home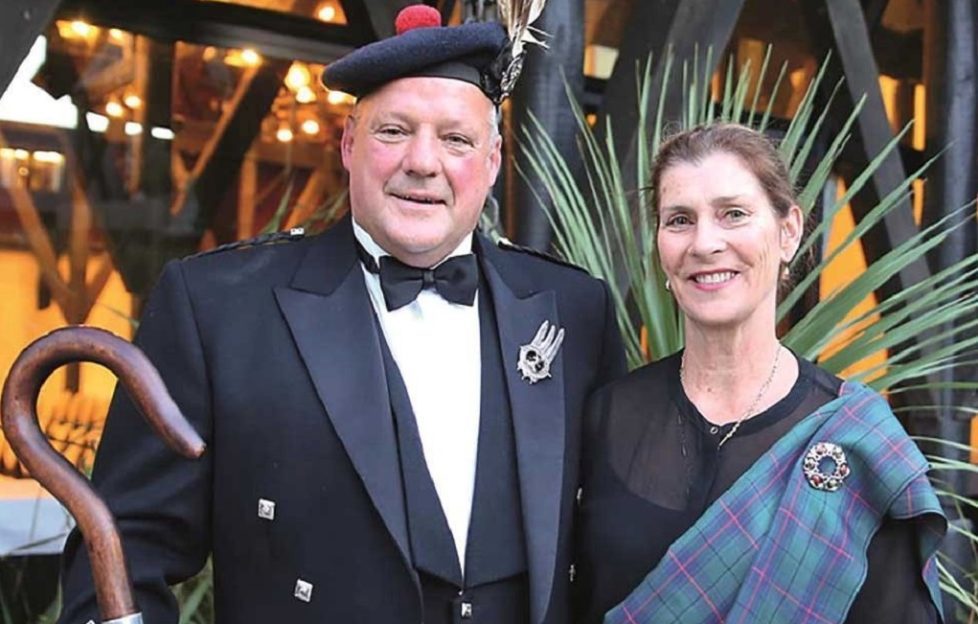 The chief of a Scottish clan has returned to his ancestral homeland of Ross-shire and visited Tulloch Castle for only the second time.
Since Grant Davidson reclaimed the title of Chief of Clan Davidson, which had lain vacant since 1917, the Davidson family have made frequent trips to their ancestral homestead from their home in New Zealand.
The great, great grandson of Duncan Davidson, 4th Laird of Tulloch, Grant's family re-established the lineage and reclaimed the title of Clan Chief in 1997, following decades of genealogical research into the rightful claimants and heirs.
Having first purchased Tulloch Castle and its estate in 1762, Clan Davidson remained as sole occupants until 1917, during which time the castle's East Wing was resorted following a fire, and Tulloch Farm was rebuilt.
The clan also established a burial site within the castle's grounds, in which the 4th, 5th and 6th Lairds of Tulloch were lain to rest.
Grant said: 'I am delighted to be back in Scotland to toast my friends and clanmates from the Clan Davidson Association.
'We are immensely proud of our heritage at Tulloch Castle and across Ross-shire, and it is a pleasure to see the castle so well maintained and in such good hands.'
Arlene Petrie, general manager of Tulloch Caste Hotel, added: 'It's a tremendous honour to host members of Clan Davidson. We take great pride in the history of the castle and region, so it is fantastic to see those with such deep ties to the property returning for some highland hospitality.'
Short breaks are available at Tulloch Castle, including dinner, bed and breakfast in an upgraded room, plus a bottle of champagne and a box of chocolates in your room on arrival.