Charity challenge will need a marathon effort from teams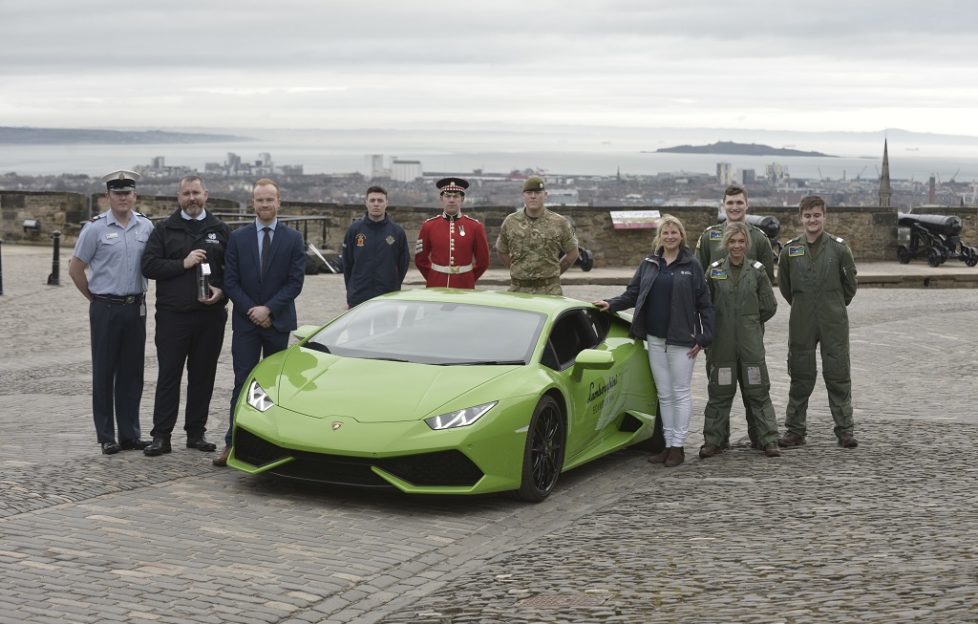 The RAF and the Army have been challenged by Lamborghini to be the fastest and raise the largest sums for charity, ahead of this year's Edinburgh Marathon.
Relay teams from both the RAF and the Army have been ask to see who can raise the most for their respective Service's national charity – the RAF Benevolent Fund and ABT The Soldier's Charity.
The 'Hairy Haggis' teams of four will participate in the Edinburgh Marathon.
Runners wishing to take part in the Edinburgh Marathon's wide range of runs, to raise funds for the two charities, can do so HERE.
The Edinburgh Marathon will take place on Sunday, 27 May, and this year is also the 100th Anniversary of the creation of the Royal Air Force, born out of the Army and Royal Navy at the end of World War I.
The ABF The Soldiers' Charity – the Army's national charity since 1944 – supports thousands of soldiers, former soldiers and their families each year. The charity makes financial grants to individuals in times of need and specialist charities supporting the wider Army family.
The Royal Air Force Benevolent Fund is the RAF's leading welfare charity. They exist to support current and former members of the RAF, their partners and dependants, whenever they need it. In 2017 they spent £17.6m supporting more than 55,000 members of the RAF Family.
Stellar supporter Corporal Jon Ward has spent the last 12 months conquering 100 marathons, all to raise awareness and funds for the RAF Benevolent Fund. With his total standing proud at more
than £2600, donations are still being made in recognition of Jon's incredible feat.
At the Edinburgh Marathon Festival, Jon will be carrying the RAF100 baton as part of the RAF100 Baton Relay, a nationwide event, all whilst competing in every discipline of the Festival as the RAF Benevolent Fund mascot, Ben Elephant.
Jon hopes that his endeavours as Ben Elephant will earn him a place in the Guinness Book of Records, as he hopes to cross the lines at the 5k,10k, half and full marathon as mascot.