Blair Castle starts season with 750 years celebrations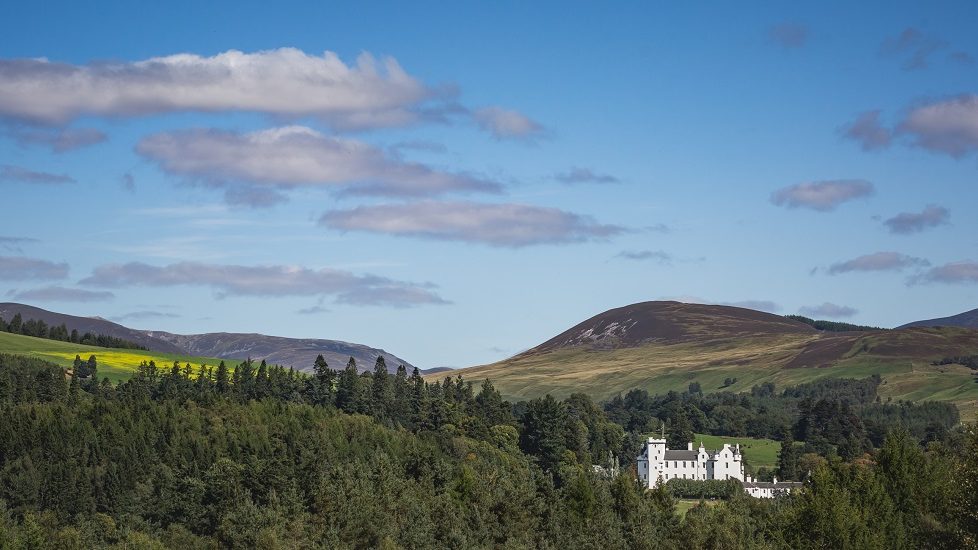 One of Scotland's most iconic castles will open its doors at the end of this month to kick start the 750th anniversary celebrations of its Comyn Tower.
Blair Castle in Highland Perthshire will also be launching a new gin afternoon tea in time for the Mother's Day weekend.
On Saturday 30 March, the castle will welcome visitors to the start of the new season and the significant historical milestone for the Comyn Tower, which was the initial part of the castle built, back in what is believed to be 1269.
In recognition of the 750th anniversary, family activities will be taking place, including a children's quiz and colouring, kids will also be able to visit for free during this first weekend.
The celebrations will continue as the castle launches a new gin afternoon tea on Mothering Sunday (31 March).
The afternoon tea, designed by Blair Castle in collaboration with local distillery, Persie Gin and catering partner Sodexo, will be accompanied by a personalised gin cocktail, to give mums a day they won't forget.
Persie Gin has created a range of cocktails to suit all palates using its Sweet and Nutty Old Tom Gin, Herby and Aromatic Gin and Zesty Citrus Gin.
Complementing the drinks being served on the day, the chefs have put together an afternoon tea filled with sweet and savoury treats, including sausage rolls, vegetable spring rolls, a selection of sandwiches and a number of handmade cakes and scones.
Along with the afternoon tea, there will be a specially curated display cabinet on show in the striking Banvie Hall featuring 750 artefacts from across the 750 years.
It will feature items of significance to the castle including; a striking box covered in porcupine quills dating back to the 20th century, a travelling medicine case inscribed with Duchess Louisa's initials from the 18th century and a beautiful travelling gilt-metal barometer and compass by Negretti & Zambra.
Julia Sim, head of sales and marketing at Blair Castle, said: 'We are all very much looking forward to opening our doors this month. There will be lots happening over the course of the launch weekend allowing visitors to fully immerse themselves in the history of the castle and learn about the original tower, which forms an integral part of the Clan Murray ancestral home.
'In addition, we are delighted to be launching our Persie Gin afternoon tea on Mother's Day. This offering is the perfect marriage of hand-crafted Scottish produce alongside a decadent afternoon tea experience, which will guarantee mums the special day they deserve.'
For further information about the castle or to book afternoon tea, visit www.blair-castle.co.uk.