American tourism organisation honours Scotland with gold award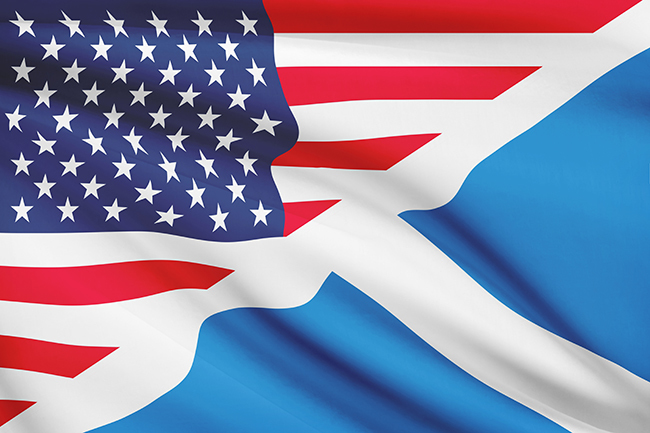 VisitScotland has been named best overseas tourism marketing body by one of the USA's top associations of tour operators.
The national tourism organisation struck gold in the 'Overseas DMO (Destination Management Organisation) Partner' category of the prestigious 2018 Distinguished Dozen awards, organised by the National Tour Association (NTA).
NTA member destinations and tour operators cast their votes based on quality of product, level of customer service delivered by tourist boards, value to customers and dedication to relationship building. Winners were selected for gold, silver and bronze in each of the 12 categories.
VisitScotland fended off the Mexican and Italian tourist boards to claim top spot, and was presented with the accolade in San Antonio, Texas, during Travel Exchange, the association's annual convention.
The USA is Scotland's biggest international inbound market in both trips and visitor spend, with continued increases in direct air connectivity ensuring that future growth opportunities are strong; in this year alone Scotland has seen the introduction of three new transatlantic low cost Norwegian Air routes into Edinburgh, a New York JFK to Glasgow service by Delta Airlines and the announcement of a Washington DC to Edinburgh service by United Airways.
Over the last 10 years research has shown that not only are more visitors from the USA coming to Scotland but they are staying longer. Last year visits from the US were up at 451,000 trips amounting to £510 million in expenditure.
Courier, the official magazine of the National Tour Association, announced the winners.
Denise Hill, head of market strategy and development at VisitScotland, said: 'We are absolutely delighted VisitScotland has received gold. It has been a pleasure to work closely in partnership with the NTA over these last 10 years and to see Scotland's profile as a destination grow and develop.
'The NTA provides us with a fantastic platform to showcase Scotland, working with specialist tour operators to tailor experiences which deliver the adventure and enrichment which US visitors seek.'
Bob Rouse, Courier editor, said: 'NTA tour operators work with DMOs (Destination Management Organisations) and suppliers to create unique and innovative itineraries that really appeal to travelers, and the Distinguished Dozen programme gives operators a chance to recognise their valued partners.'