December snow has more Scots deciding to head to the sun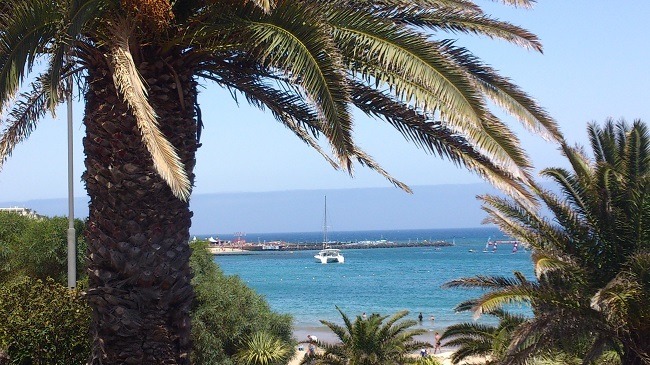 New research by ATOL, the holiday protection scheme, has found that over 420,000 Scots are set to book their holiday this week, as December's snowy weather accelerates the holiday booking period.
Other key drivers for consumers booking a holiday before December is out include 'grabbing a bargain early' (14 per cent) and 'staying organised' (13 per cent).
Research shows that Edinburgh is the savviest Scottish city when it comes to booking early to secure a bargain (15 per cent) compared to Glasgow (13 per cent) and Aberdeen (9 per cent).
Top 10 holiday destinations for people in Scotland in 2018:
1, Spain; 2, USA; 3, Italy; 4, Greece; 5, Mexico; 6, Portugal; 7, Canada; 8, Caribbean; 9, France; 10, Australia.
The research also revealed the destinations at the bottom of tourist's wish lists, with Azerbaijan and Romania being the least popular.
Least popular holiday hotspots: Azerbaijan; Romania; Peru; Colombia; and Bali.
Despite the weakness of the pound driving up costs, the latest data has found that the popularity of the USA is stronger than ever with over a million more people looking to travel across the pond in 2018 than 2017.
After enjoying adventurous gap years, the study shows millennials are now keen to holiday a little closer to home with European destinations very much in vogue for the younger generation.
Spain, Italy and Greece are all top destinations of choice and Portugal is rapidly closing the gap thanks to its buzzing food scene, photogenic cityscapes and Port making a comeback. This is in contrast to the older generation who are increasingly using retirement to travel to far flung destinations such as New Zealand and Australia.
The research found that when it comes to booking holidays, top priorities for consumers include guaranteed sunshine, a nearby beach and even access to British TV channels.
For the younger generation, the top three priorities for a holiday include 'good wi-fi' (35 per cent), 'free data roaming' (15 per cent) and 'instagrammable locations' (10 per cent). This is in stark contrast to those who are over 55—these sensible spenders are three times more concerned about having ATOL protection when booking a break (60 per cent).
Richard Moriarty, consumers and markets director at the Civil Aviation Authority said: 'With more consumers than ever using the period between Christmas and New Year to book trips abroad, we want to make sure as many people as possible understand the benefits of the ATOL scheme.
'Whether you're travelling to popular hot spots such as Spain or exploring destinations even further afield, don't forget to ask about ATOL before you book. Having an ATOL certificate means that your holiday is financially protected, so if the worst happens and your travel company goes bust, you will still be able to get home and will not lose your hard-earned cash.'
It's the most comprehensive form of protection for package holidaymakers in the UK, ensuring more than 26 million British travellers every year can travel with peace of mind.
Click HERE for more information.