Gathering aims to boost Scotland's future in tourism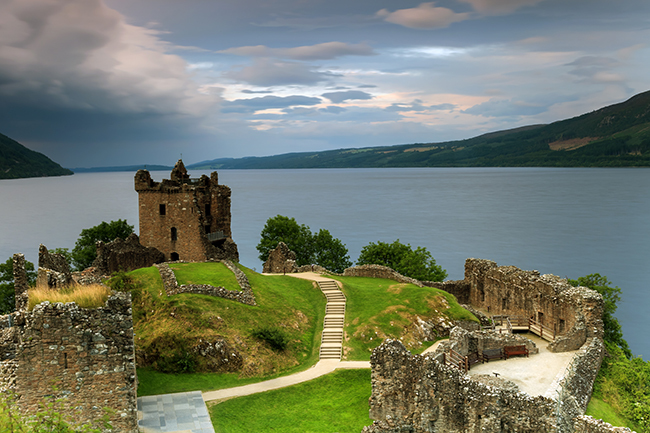 Professionals from all over the world are coming together this Thursday to discuss Scotland's future in tourism.
Our country is known around the world for its incredible wealth of stories, places, heritage and historic environment, and within 2018's XpoNorth calendar, a new and unique series of seminars has been put together aimed at helping tourist businesses to flourish both economically and creatively through this year's festival.
XpoNorth is a creative industries festival based in the Highlands and Islands.
Speakers including Michelle Fisher of the Philadelphia Museum of Art, Arwen Fitch, head of press and communication for The Tate Gallery's newest building in St Ives, and Joe Gibbs who founded Belladrum, one of Scotland's biggest and most sustainable festivals, will share their experience in telling their stories and explore new ideas through a series of sessions on 28 June in The MacLean Room in Eden Court, Inverness from 10am–5pm.
Through this day with the tourism industry, XpoNorth 2018 will explore themes like how to co-create, explore and sell shared or individual stories in new ways, how businesses can engage with global audiences, build brands, and how cultural and heritage centres can play an important role in attracting visitors, and how cultural artefacts can be presented through fresh eyes and contemporary innovations.
Among other industry professionals from across the globe sharing their expertise and discussing the subject with delegates will be Antonio Carlos Ruiz Soria: founder Economía Creativa Consultancy, Jessica Fox: chief narrative officer – creative direction and Strategy at Hidden Genius and former NASA resident storyteller, Broadway, NYC and Boston director and producer, and now Edinburgh-based author, and Dougal Perman: founder of Inner Ear, chair of the Scottish Music Industry Association and the person behind digital audience growth programmes at events such as the Glenfiddich Piping Championships.
Clive Gillman, director of Creative Industries at Creative Scotland, will introduce the day, whilst Chris Taylor, regional manager at VisitScotland and Mark Stewart, senior events manager at EventScotland will Chair sessions, along with Anna Miller, head of tourism, Highlands and Islands Enterprise.
Clive said: 'We're pleased to be supporting this symposium at Scotland's leading Creative Industries Festival in Inverness.
'The event will bring together national and international voices from the tourism, creative and cultural sectors to share best practice, explore new ways of working and support.
'We know that places are enriched by cultural experiences, and we're keen to explore how our creative industries can share their work with visitors and build meaningful relationships that enable them to flourish both economically and creatively.'
The complete XpoNorth Festival takes place across 27 and 28 June in Inverness and is completely free to attend and accessible to all.
XpoNorth is funded by Highlands and Islands Enterprise (HIE) and the European Regional Development Fund (ERDF).