World Cup is coming to Scotland this weekend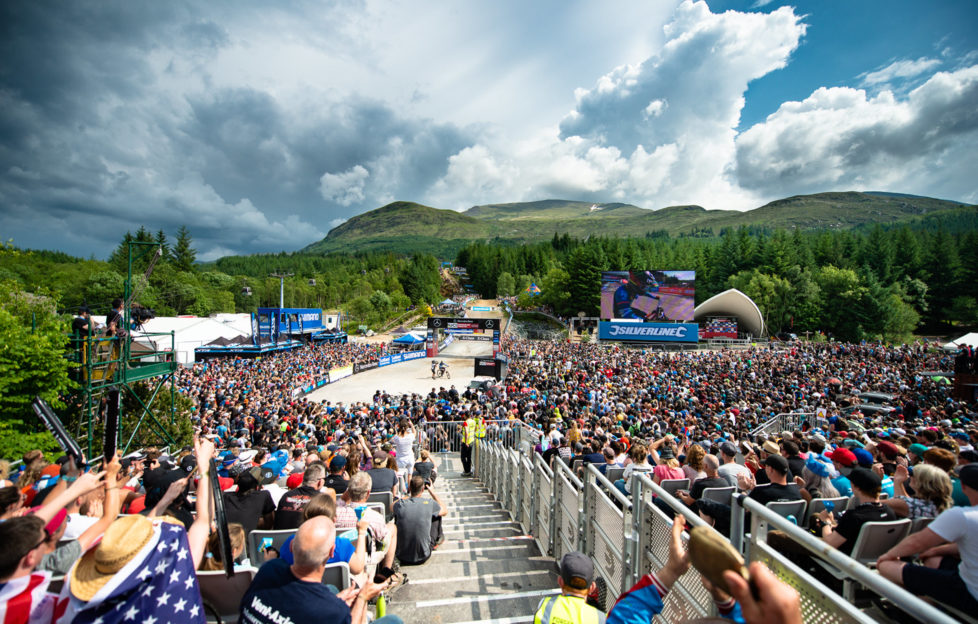 The countdown is on for the action-packed Mercedes-Benz UCI Fort William Mountain Bike World Cup as over 20,000 fans are set to descend on the Scottish Highlands this weekend.
The multi award-winning event will take place on Saturday and Sunday, June 1-2 at Britain's most famous downhill course.
Now celebrating its 18th year, the adrenaline-filled event has welcomed more than 330,000 fans from across the world. Thrill seekers will once again get the chance to watch over 250 of the world's elite riders battle it out to take home the coveted World Cup title.
Crowds will be treated to high octane sports demonstrations and entertainment in the World Cup village including Danny MacAskill's famous 'Drop and Roll' show and the gravity-defying Red Bull Matadors.
In attendance will be legends of the sport, including Danny Hart and the heavily decorated British siblings, Gee and Rachel Atherton. The event also welcomes the exciting new wave of downhill riders, such as the winner of last year's exhilarating finale – Amaury Pierron (FRA).
Mike Jardine from organisers Rare Management, said: 'The combination of the established, elite-level competitors and a new crop of exciting, young riders in their prime has set the stage for this year's Mercedes-Benz UCI Mountain Bike World Cup to be a bigger and better spectacle than ever before.
'We can't wait to, once again, showcase the world's best riders to 22,000 avid fans in Fort William – it's going to be an amazing event.'
Paul Bush OBE, VisitScotland's Director of Events, said: 'Scotland is the perfect stage for events and EventScotland is proud to be a long-term supporter of the Mercedes-Benz UCI Mountain Bike World Cup.
'Events play a key role in our visitor economy as shown by the Mountain Bike World Cup. The event is hugely important for the Highlands and for Scotland, contributing over £40million to the economy to date, which is testament to its title as a world class event.'
For more information and event tickets, visit www.fortwilliamworldcup.co.uk