Win a day's driven grouse shooting at Glenogil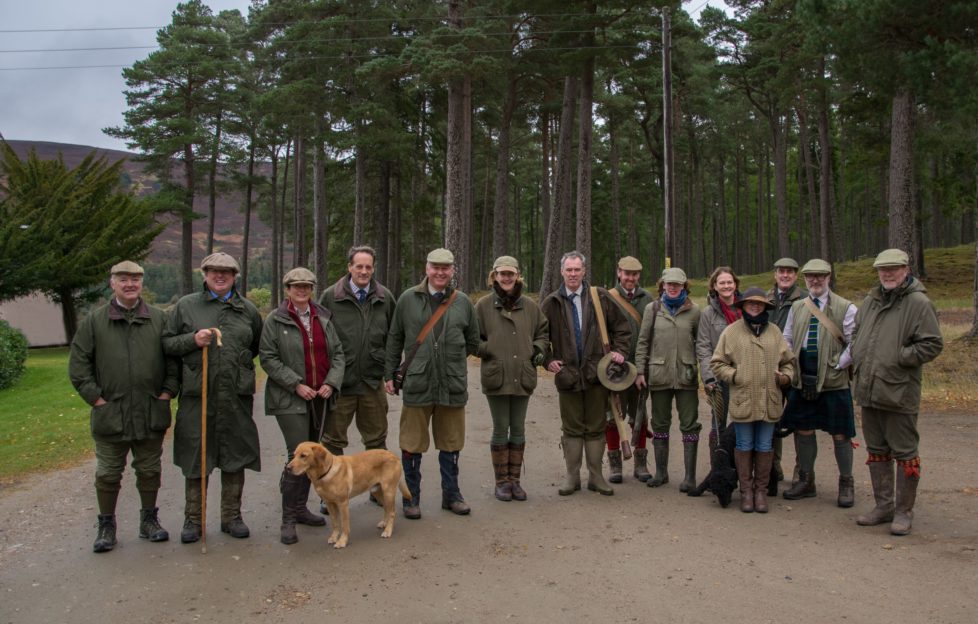 Shooting enthusiasts can win a prize of a lifetime – a day's driven grouse shooting in Scotland.
The traditional Grand Grouse Draw, organised by the Game & Wildlife Conservation Trust (GWCT), offers the winner and eight friends the chance to enjoy an unforgettable experience on Glenogil Estate, one of the finest estates in Scotland.
Glenogil, which lies between Glen Clova and Glen Lethnot, has a reputation for its spectacular scenery and its very high standards in game and wildlife conservation management. Its six beats cover around 17,000 acres of moorland to a height of 2,300 ft.
The estate has been subject to considerable investment over recent years, with its owners and management taking pride in enhancing the natural environment and their responsibility for the countryside and for local people. In addition to moorland, the estate has 3,000 acres of low ground and high biodiversity woodland.
The winner of the draw, plus eight colleagues and partners, will stay overnight at Redheugh Lodge at the heart of the estate.
This Victorian property was rebuilt in 2010 and offers luxury accommodation with nine en-suite rooms. The prize includes dinner and breakfast, sourced from local produce and cooked by the estate's resident chef.
Toby Milwright, the 2017 winner, described the prize as: 'truly an experience of a lifetime. A day of extreme driven grouse in the epic highland setting of the Mar Estate, followed by a stay at the luxurious Mill of Dess Lodge, it was an experience that I was delighted to be able to share with good friends.
'Having bought grouse draw tickets for a good dozen years, with the main intention to simply support an organization (GWCT) I believe in, it was an unbelievable honour to win. We have all bought our tickets for next year's draw!'
The driven grouse day will be taken during the 2019 season. Confirmation is dependent on grouse counts and if grouse stocks are unfavourable then the day will be carried forward to the following year.
Tickets cost £40 for a book of 20 and all proceeds will help support the vital conservation work carried out by GWCT.
Entries close at midnight on December 2.
To buy tickets, visit https://www.gwct.org.uk/donate/raffles/grand-grouse-draw/
The Game & Wildlife Conservation Trust provides research-led conservation for a thriving countryside.
It is an independent wildlife conservation charity which has carried out scientific research into Britain's game and wildlife since the 1930s. We advise farmers and landowners on improving wildlife habitats, who employ 22 post-doctoral scientists and 50 other research staff with expertise in areas such as birds, insects, mammals, farming, fish and statistics.