You'll need to be on your best beehive-iour here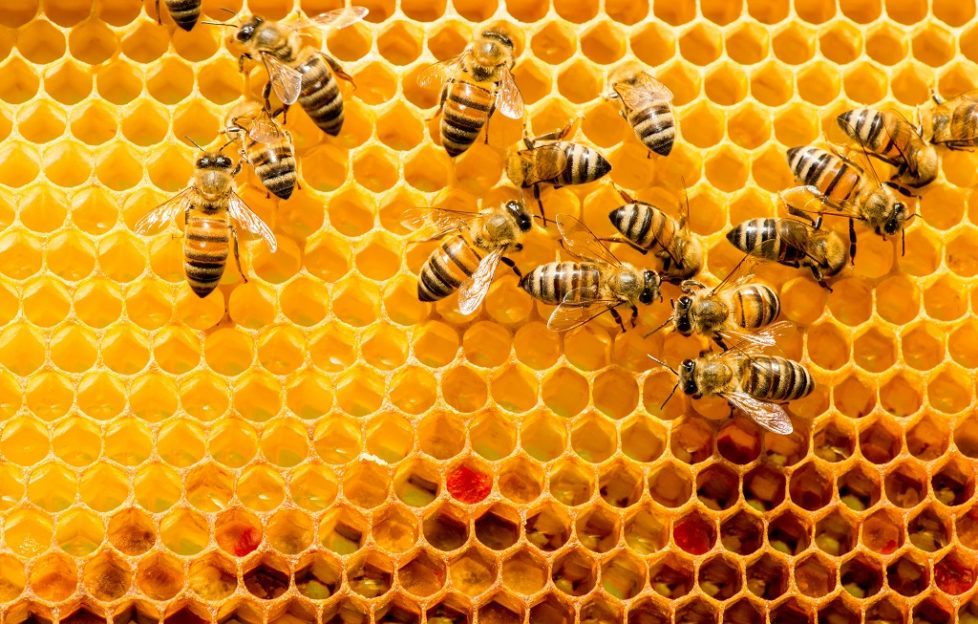 A luxurious Scots castle is doing its bit for nature.
Glenapp Castle, a luxury 17-bedroom castle hotel in South Ayrshire, is continuing to keep sustainability at the forefront of its offering, with its next venture – beekeeping!
Ahead of national honey bee day on 22 August, Glenapp Castle has introduced two hives (soon to be six) with Buckfast bees in the castle's grounds. The aim is to help preserve these beloved little critters that play such a vital part in our natural ecosystem.
The hotel's resident beekeeper will look after the bees, ensuring their health and welfare and managing pests and diseases. This, in turn, will aid in the pollination of the castle's gardens – including the kitchen garden – which provides the hotel with most of its fruit and vegetables. And, of course, the bees will make delicious honey each year.
With the bee population having declined by a huge 75% over the last 30 years, the team at Glenapp Castle understand that this is a crucial time to try to make a difference.
Without bees, there would be no fruit and few vegetables, and those animals living on such foods would die out. As a result, mankind would have to make radical changes to its eating habits in order to survive.
By introducing beehives, the hotel aims to build community awareness of the bee industry, through education and promotion, and hotel guests will soon be able to get involved, with talks and demonstrations at the castle.
They'll even be able to have a go at keeping and sporting a bee suit – they'll just have to make sure they beehive themselves.
The castle's beautiful gardens and surrounding woodland provide an ideal habitat for bees, with a wide variety of flowering plants and trees, ensuring a good supply of nectar and pollen throughout summer.
Bees are just one of the sustainable initiatives that the team at Glenapp Castle has introduced.
Last month, the hotel joined forces with many other Relais & Chateaux hotels around the world, to celebrate World Oceans Day. The hotel's chefs teamed up with local fishermen to curate a sustainable fishing menu, inspiring more involvement in conserving the resource on which this planet depends.
The full beekeeping experience will commence in 2019. For prices and all other activities at Glenapp Castle, click HERE.