The helping hands who assist injured animals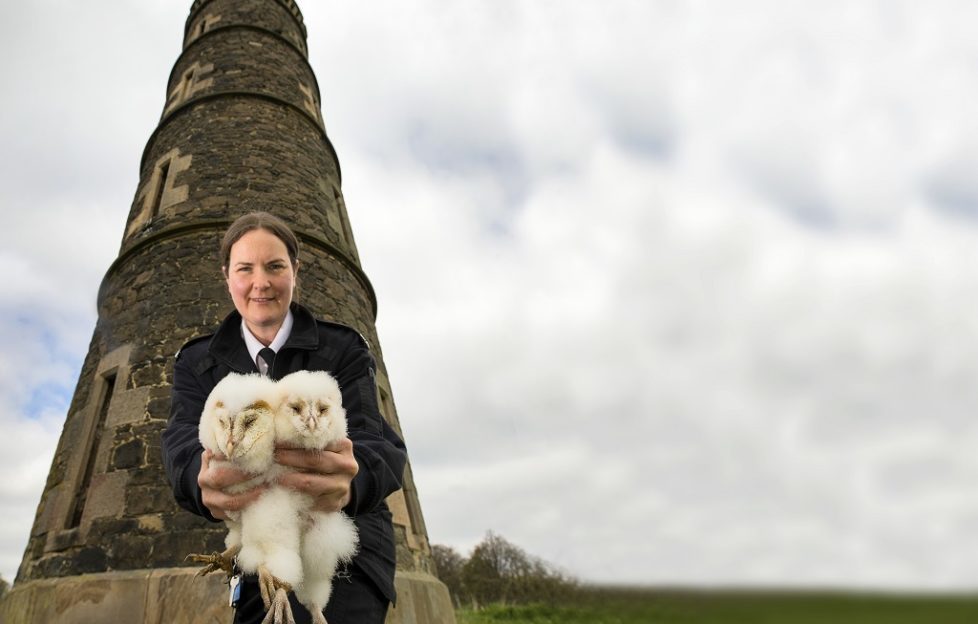 Fiona Thorburn, senior animal rescue officer for the Scottish SPCA, is on hand to rescue Edinburgh's wildlife when they are injured or in peril.
Helping injured deer, badgers and foxes is all in a day's work for Fiona, and the four other SSPCA animal rescue officers who work in and around the capital.
But it's often hard to predict what a day's work will entail in a job this varied.
'I've picked up some very unusual animals in the years I've been working for the SSPCA,' says Fiona. 'I once picked up a stray leopard gecko that someone's cat had brought into the house, which they found in their hallway when they got up to go to the loo in the middle of the night.
'I was also called out to assist a lady who opened her drawer while making a cup of tea to find a two foot long king snake curled up on top of her cutlery.'
Over the summer months Fiona's workload increases with the birth of baby animals across the city. Rescuing fledgling birds and animals injured on the road, then transporting them to Fishcross SSPCA national wildlife centre near Alloa for rehabilitation takes up the majority of her time.
'We have a lot of expertise in rehabilitaion,' says Fiona. 'One of the country's leading wildlife vets attends the wildlife
centre and every year, as technology improves, so do the outcomes for the animals in our charge.'
Thankfully the prognosis looks good for the owlets pictured here, which fell from their nest in Cammo Tower. The baby barn owls were found by a dog walker who called the helpline and Fiona was quickly dispatched to find them huddled together on the ground.
With no chance of returning them to their nest safely, they were reared at Fishcross until ready for release.
Helpline: 03000 999 999