Students have their say on forestry industry plans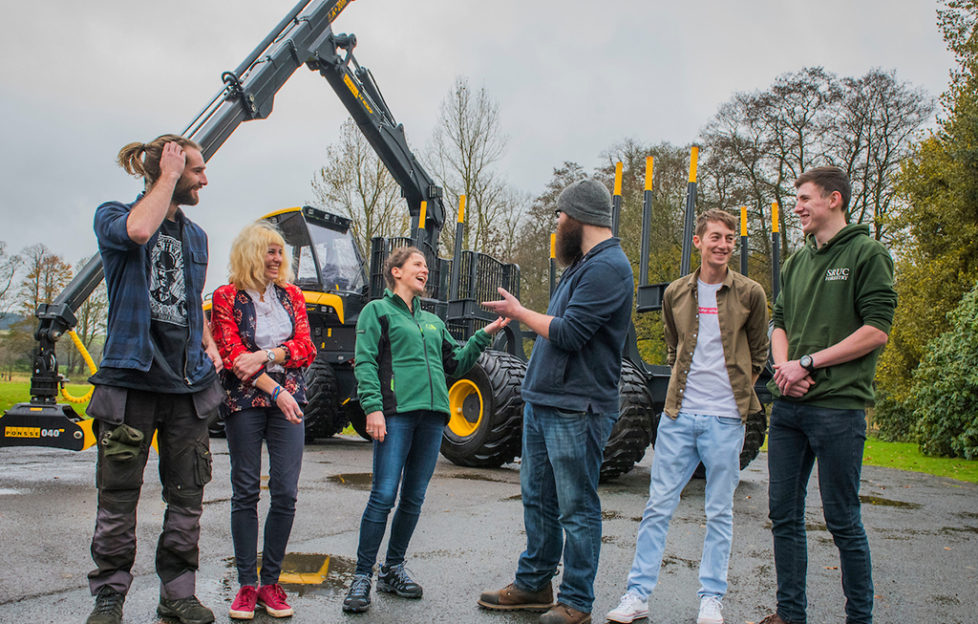 Young people aiming to be part of the future workforce of Scotland's £1 billion forestry industry have been having their say on long-term plans for the sector.
Mairi Gougeon, Minister for Rural Affairs and the Natural Environment, today met students from Scotland's Rural College (SRUC) at its Barony campus in Dumfries.
In an event organised by Forestry Commission Scotland (FCS), the visit was part of a Scottish Government consultation on its recently published draft of the Forestry Strategy 2019-29.
At Barony, Ms Gougeon heard the views of a number of young people on the strategy, which sets out the government's long-term ambition for the sustainable growth of forestry.
Mairi Gougeon said: 'In this Year of Young People, visiting Barony was an excellent opportunity to meet students learning their trade as they lay the foundations for their futures.
'It is important that young people working in rural industries and from rural communities continue to take advantage of the many opportunities that are on offer –one of which being that they make sure that their voices are heard in this consultation on the Forestry Strategy for Scotland.
'Not only does the draft strategy set out a ten-year framework for action, but also a 50-year vision for Scotland's woodlands and forests. It takes a long-term approach so that we grow trees now which will meet the needs of the Scottish people in the future.'
The industry, which employs more than 25,000 people in Scotland, forms a key pillar of SRUC's new South & West Faculty – the Faculty of Pasture-based Agriculture, Forestry and Biorefining.
Professor Wayne Powell, principal and chief executive of SRUC, said: 'We were very pleased to welcome Mairi Gougeon to Barony to meet with students and young people from across the land use industries.
'At SRUC, we are training the future workforce of this vital industry, so it is appropriate that we are at the heart of these kinds of discussions.
'Forestry is more than just a part of our portfolio – we understand and lead the interactions and interplay between many aspects of the rural sector and are playing a key role in driving a Scottish circular economy.'
In September, SRUC – which offers a number of courses in Forestry and Arboriculture – announced that the Scottish Funding Council had given business-case approval to a potential £35 million investment in its Barony campus.
It is also supporting the industry through the delivery of the Forestry Machine Operator Modern Apprenticeship, which is driven by the Scottish Forest and Timber Technologies Industry Leadership Group (STTILG).
People have until 29 November to give their own views on the draft Forestry Strategy by visiting https://consult.gov.scot/forestry/scotlands-forestry-strategy-2019-29/.