Scotland starts its fightback against plastic waste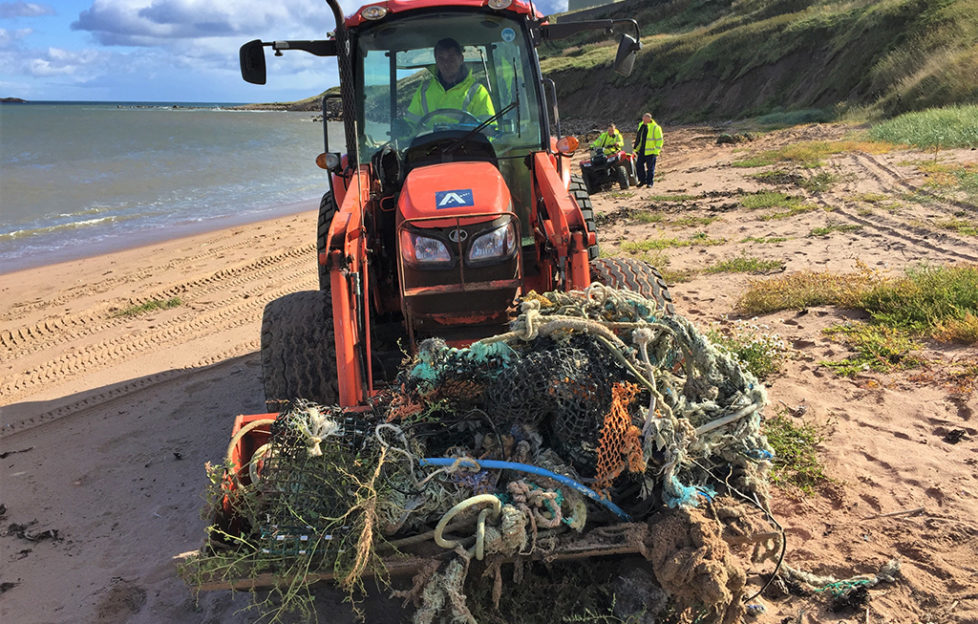 A new campaign to clear Scottish beaches of plastic waste has got off to a promising start.
A beach clean at Sandford Bay, in Peterhead, was held last weekend, to mark the official launch of a regional initiative named Turning the Plastic Tide.
The event was a great success having received a high attendance from locals who managed to remove an impressive 2.68 tonnes of marine litter from the beach in three hours.
A team of 44 volunteers were supported by an array of heavy-lifting machinery, provided by Aberdeenshire Council.
Amongst the litter, volunteers consistently reported masses of plastics, with some areas of the beach estimated to contain 1000 pieces per square metre.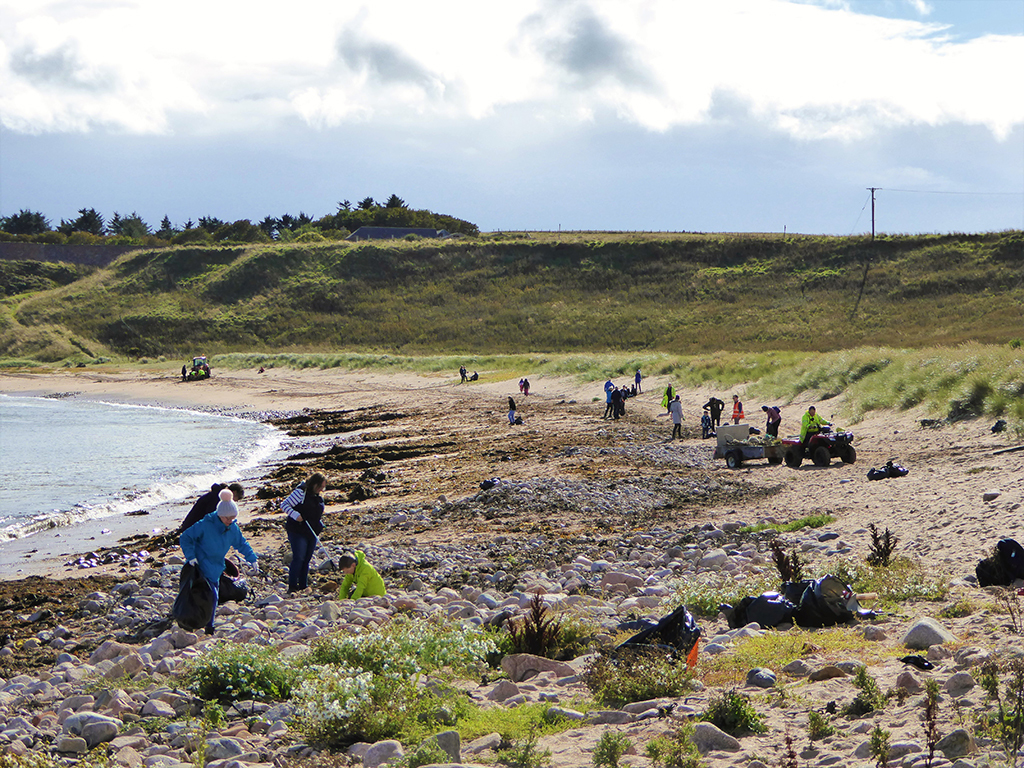 The find of the day was a 6-inch bubble bath container in the shape of Yogi Bear which is believed to have dated back to the early 1960s.
Larger items included sections of thick rope and netting which had been tangled and submerged in the sand.
Crawford Paris, the organiser of the event – and beach litter officer in charge of running the project – expressed his delight about the sheer determination of the volunteers and the overall triumph of the event.
He said: 'I am absolutely thrilled with the number of people who came along and contributed to the clean up. The volunteers were cleaning at an impressive rate, quickly creating a heap of bags full of litter.
'It really was inspiring to see the energy and, in particular, the passion of the younger participants involved.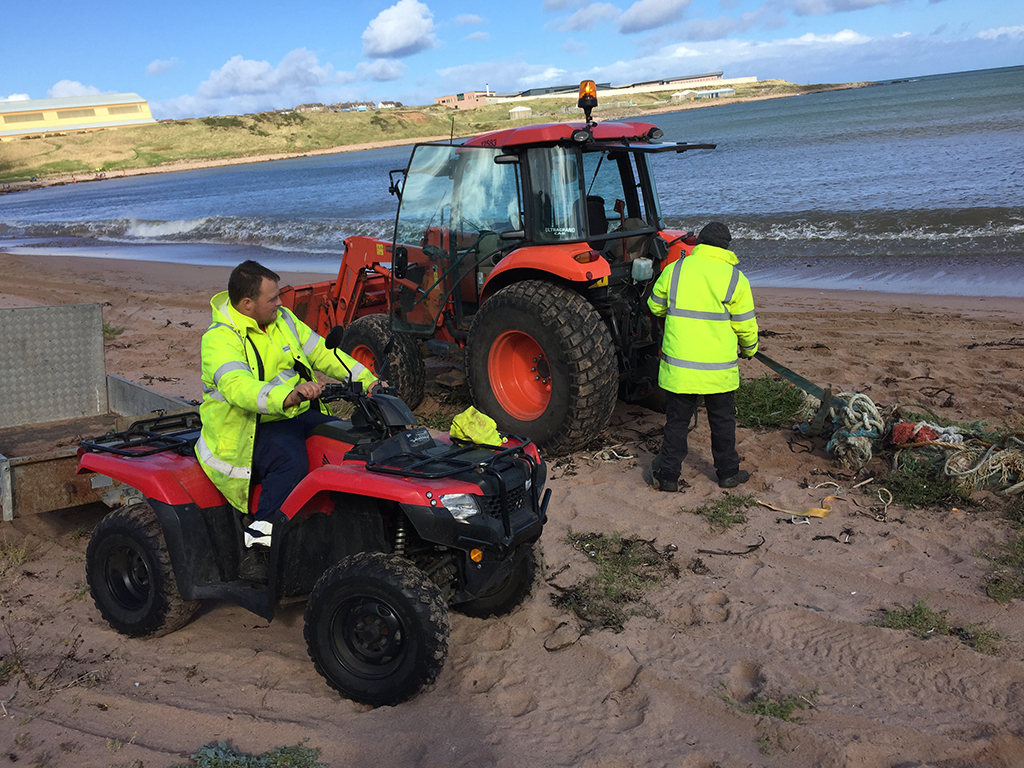 'Having the additional grunt of the machinery made all the difference as heavier items have proved difficult to remove in the past.'
This is the type of support that Turning the Plastic Tide aims to provide to communities in the North East of Scotland facing beach litter problems, with plans to hold a great number of beach cleans and educational talks across the region over the two-year duration of the project.
Crawford added: "I am excited to be working with a community who are becoming emp'wered to care for their beaches and I am looking forward to collaborating with other groups and individuals helping to manage the places that are special to them.'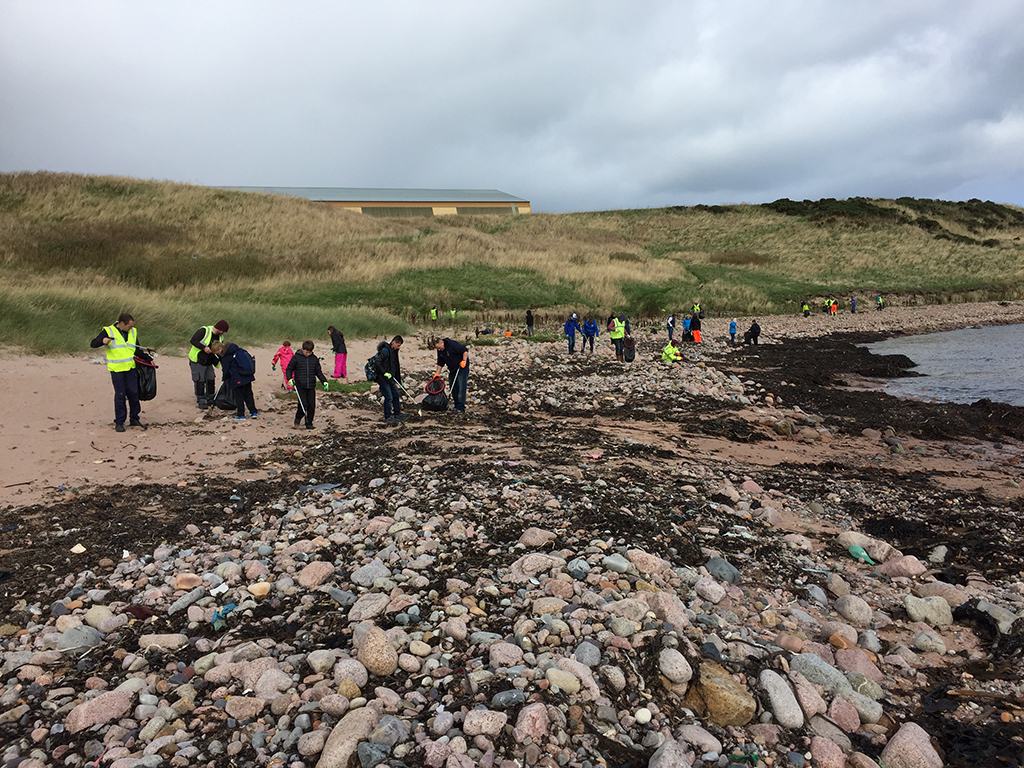 For more information and to get involved in future beach cleans, please see the EGCP Ltd. website at: egcp.org.uk or go to Facebook, Twitter and Instagram and search for 'Turning the Plastic Tide.'
Turning the Plastic Tide is a project run by the East Grampian Coastal Partnership (EGCP) and is supported by the European Maritime Fisheries Fund (EMFF).
Peterhead Port Authority, Vattenfall, Shell UK, Angus Council, Scottish Fisherman's Trust and Aberdeen Fish Producers Organisation have also provided sponsorship in support of the cause.