Scotland aims to turn the plastic tide on its beaches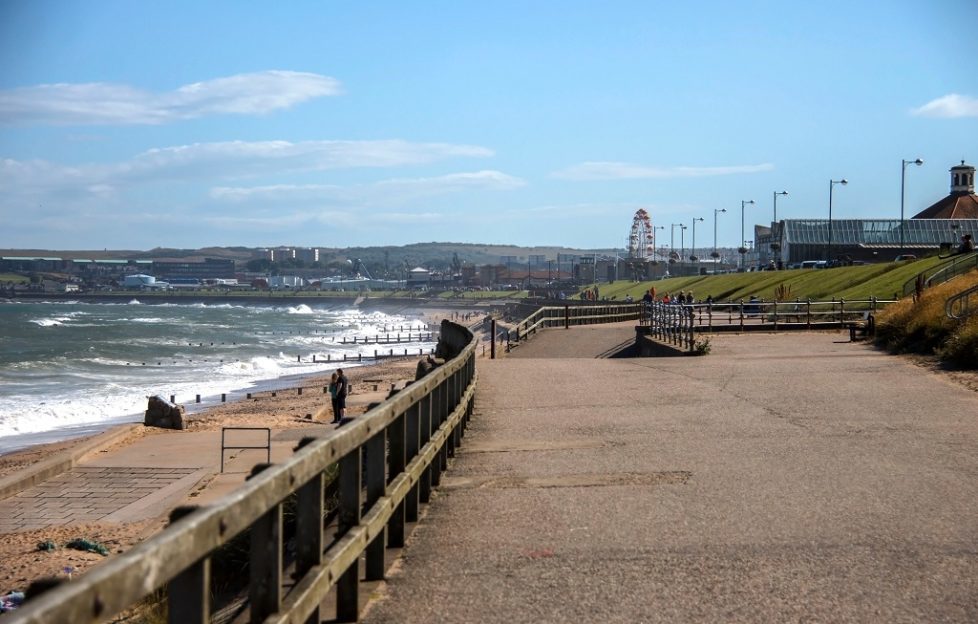 Scotland has some of the most beautiful beaches in the UK but sadly they are not immune from the blight of litter.
In the north-east of the country, communities from Fraserburgh to East Haven are being challenged to take action as part of an ambitious new project called Turning the Plastic Tide.
The East Grampian Coastal Partnership (EGCP) has appointed a new project officer who will be leading a two-year project to empower communities in Aberdeenshire and Angus to clean up their beaches.
Crawford Paris, a graduate of the University of Aberdeen MSc in Environmental Partnership Management degree programme, has taken on the role of beach litter officer. This role is tasked with organising clean-up events and supporting anyone passionate about their coastal area to ensure that they have the tools to tackle the litter problem.
With a number of beach cleans already taking place, the new role is also to act as a central point of contact with the goal of creating a coherent network of volunteers.
Crawford said: 'It is an exciting opportunity to be involved in a project that is dealing with an issue that is more of a concern amongst the public today than ever before.
'I am keen to take an active role in reducing marine litter and look forward to getting to know more about this amazing stretch of coast and its people.'
While the overarching aim of the project is to establish a network of beach clean teams across the region, it will also promote local education with regular visits to schools and community groups on how to get involved and why it is important.
To get things started, a community beach clean is being organised at Sandford Bay in Peterhead. The event will take place on Saturday, 22 September, from noon, meeting at the Score-Europe car park on S Base Road, AB42 2PF.
Volunteers will be provided with equipment to aid the beach clean but are required to dress appropriately, including waterproofs and good footwear.
This project is being supported by the European Maritime and Fisheries Fund (EMFF), Peterhead Port Authority, Vattenfall, Shell UK, Angus Council, Scottish Fisherman's Trust and Aberdeen Fish Producers Organisation.
For more information on the event and to get involved in future beach cleans, click HERE or go to Facebook, Twitter and Instagram and search for 'Turning the Plastic Tide'.