Find out what it's like to live under the sea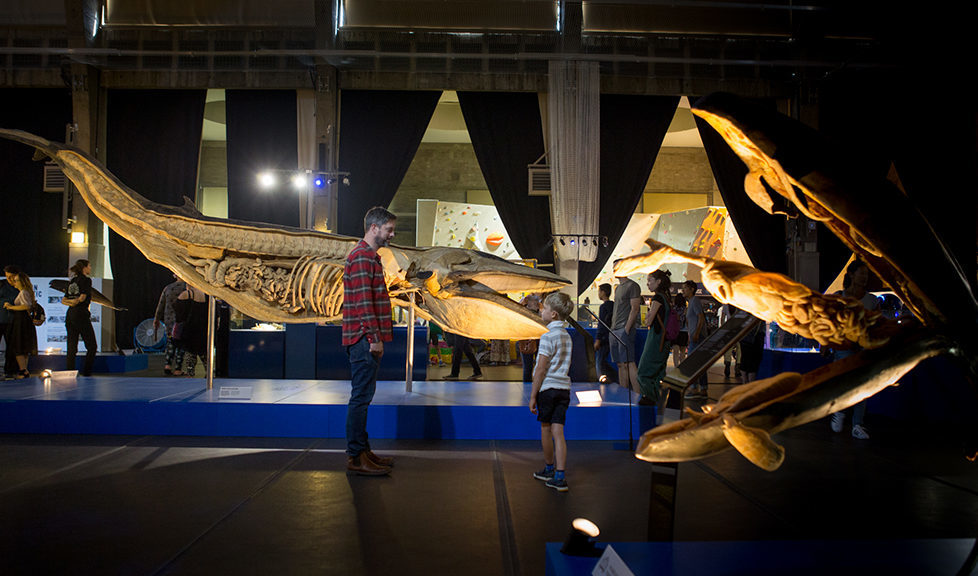 A brand-new exhibition is coming to Scotland to give visitors a once in a lifetime opportunity to explore the secrets of the sea.
To celebrate the launch of Sea Creatures: Life Beneath the Ocean, a limited number of tickets for the opening day are available at half price.
With over 200 ethically sourced exhibits on show, Sea Creatures: Life Beneath the Ocean opens at the Royal Highland Centre, Ingliston in Edinburgh on the 21 September and will run till 18 October.
The exhibition will feature incredible cross-sections of animals including a record breaking Minke whale, as well as sharks, octopus, penguins, porpoises and stingrays, offering a never-before-seen up-close glimpse of their complex organs.
The educational exhibition will also bring sea creatures to life using a range of interactive experiences including cutting edge Virtual Reality and Augmented Reality App, allowing visitors to become immersed in an underwater world.
For those who want to learn more about preserving the amazing wildlife, charity partner RSPB will be delivering a variety of activities and workshops.
Naz Kabir of Culture Event Creative, says: 'We've had an incredible response since tickets went on sale for the exhibition, so we wanted to do something special to celebrate our arrival in Scotland.
'Sea Creatures not only gives guests the chance to see inside these incredible animals, but also offers an opportunity go beneath the seas using the latest technology, and to discover the many ways we can help to protect life in our beautiful oceans.'
The exhibition is brought to the UK by Culture Event Creative in partnership with the Scottish Association for Maritime Science (SAMS).
Tickets are available now at www.seacreaturestour.com with launch day (21 September) offered at a 50% discount. Enter the discount code LAUNCH50 for 50% off standard prices. Tickets are on a first come first served basis, so people are advised to book now to take advantage of the limited discount.
Advance Tickets: Adults – £18; Concessions – £15; Children – £12; Family – £52. Family tickets cover two adults and two children, or one adult and three children. Tickets will be available on the door, subject to availability.
Regular opening hours are 10am-6pm.
For more information on the Scottish Association for Marine Science, click HERE.