Ten of the greatest Scottish sailors of all time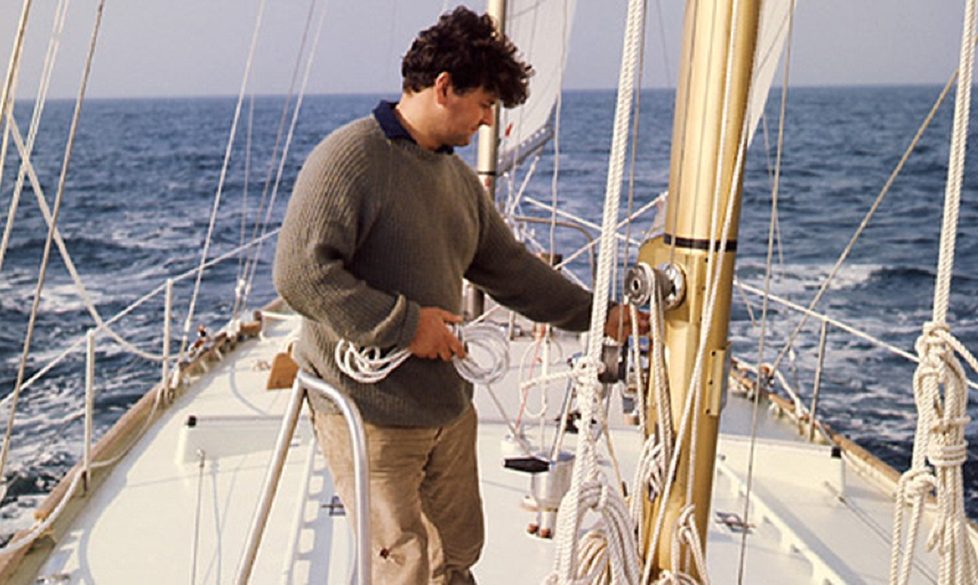 Avast me hearties and prepare to read about the 10 greatest Scots ever to brace the mainsail or drop anchor!
Scotland has a proud maritime history, not just as shipbuilders, but also for those who have taken to the waves over the past few centuries.
Here we profile 10 of the greatest.
Alexander Selkirk (1676-1721)
Born in Lower Largo, Fife, Alexander Selkirk spent a number of years as a buccaneer on the South Seas, but it was his actions on dry land that lent him notoriety. In 1703, on a privateering expedition, Selkirk argued with the commander about the vessel's seaworthiness and chose to be put ashore on an uninhabited island rather than sail any further. Selkirk was rescued four years later, by which time he had developed his hunting and wood crafting skills. Many believe that Daniel Defoe based his fictional character, Robinson Crusoe, on Selkirk.
Emma Sanderson (1975-)
A keen sailor from an early age, Sanderson (nee Richards) was competing in dinghy world championships from the age of 11. As a student she was a member of the Scottish National Olympic Training Squad and was part of Tracy Edwards' all-girl Royal Sun Alliance crew that tried to win the Jules Verne Trophy, which they would have claimed had they not lost their mast in the Southern Ocean. In 2002, Sanderson became the youngest ever, and first British woman, to complete Around Alone – the longest race for any individual in any sport, covering
28,800 miles of the world's roughest seas.
Samuel Greig (1736-1788)
Greig was born in Inverkeithing, Fife, and entered the Royal Navy early. He soon became renowned for his skill, zeal and attention to detail, and quickly rose to Lieutenant. He joined the Russian navy after the Russian Court asked the British to send skilled naval officers to help them and he soon rose to Captain. Greig distinguished himself first at the Battle of Chesma in 1770, where he bore down with fire ships and destroyed the entire Turkish fleet, and the Battle of Hogland against the Swedes in 1788. It was in the latter that Greig, or Count Orlov as he was then, contracted fever and died. He received a full Russian state funeral in Talinn.
Lord Thomas Cochrane (1775-1860)
Born near Hamilton, South Lanarkshire, on 14 December 1775, Thomas Cochrane became the model for Hornblower and Jack Aubrey. During the Napoleonic Wars, Lord Thomas Cochrane's ship, Speedy, captured 53 French ships and £75,000 in prize money in 13 months, but in 1814 he was dismissed when imprisoned for stock exchange fraud. A daring buccaneer, Cochrane successfully led the rebel navies in Chile, Brazil and Greece before being reinstated as a Rear-Admiral in 1832.
Admiral Andrew Wood (1450-1538)
'Scotland's Nelson' was born in Upper Largo in Fife and owned two ships trading from Leith. Wood was also a privateer who preyed on English ships, and was the personal sea captain to James III. In 1488, Wood captured five English privateers and became an admiral in the Royal Scots Navy. In 1511, he took command of the Navy's flagship, Great Michael, then the largest ship in Europe, and commanded the Scottish fleet against the English in 1513.
Chay Blyth (1940-)
In 1966, whilst with the Parachute Regiment, Hawick's Chay Blyth rowed across the Atlantic in a 20-ft open dory with Captain John Ridgway in 92 days. In 1968, with no sailing experience, he completed the Golden Globe Race aboard a 30-ft yacht, retiring just past Cape of Good Hope. Blyth's greatest achievement was to be the first person to sail non-stop westwards around the world, taking 292 days.
Admiral John McClure (1837-1920)
From Sorbie in Wigtownshire, where his father was an architect for the Earl of Galloway, McClure was commander of a Chinese despatch boat when the Sino-Japanese War broke out in 1894, later becoming Assistant Admiral of the Beiyang Fleet and a Mandarin of the highest class. After the retreat of the Beiyang Fleet, many Chinese naval officers committed suicide, leaving McClure to negotiate the surrender, after which he spent time as a Japanese prisoner of war.
Charles John Napier (1786-1860)
Napier's distinguished 60-year naval career included service in the Napoleonic Wars, Syrian War, Crimean War and the Anglo-American War of 1812-15. An innovator concerned with the development of iron ships, he was also a Liberal MP. During the Syrian War, Napier negotiated peace with Egyptian ruler Muhammad Ali. 'I do not know if I have done right in settling the eastern question,' he wrote to Lord Minto. Napier was knighted in 1840 and became aide-de-camp to Queen Victoria in 1841. He had three nicknames: Black Charlie, because he was 14 stone and walked with limp; Mad Charlie, because of his eccentric behaviour; and Dirty Charlie, for his unsuitable clothing.
Aleksey Greig (1775-1845)
Son of Samuel Greig, Aleksey Greig studied at the Royal High School of Edinburgh and on HMS Culloden under Admiral Trowbridge. After serving in the Royal Navy from 1785-1796 he returned to Russia to take part in expeditions against revolutionary France. In 1801 he was banished to Siberia for arguing with Emperor Paul about the treatment of British prisoners, but distinguished himself in 1807 during the Battle of Athos and Battle of the Dardanelles. In 1816 he was put in command of the Black Sea Fleet at Sevastopol.
John Paul Jones (1747-1792)
The son of a gardener, Jones was born in Kirkcudbright, began his naval career aged 13 as an apprentice, and sailed aboard a number of British merchant and slave ships. The vicious flogging of one of his sailors and the killing of a member of his crew over a dispute over wages tarnished Jones' reputation, but it was this ruthless streak that led to his triumph fighting for the American navy against the British during the Revolutionary War. In that conflict he distinguished himself in American and British waters, becoming a hero of the American revolution. Jones later served in the Russian Imperial Navy and retired to Paris in 1790, where he died two years later.
This feature was originally published in 2016.